March 13, 2020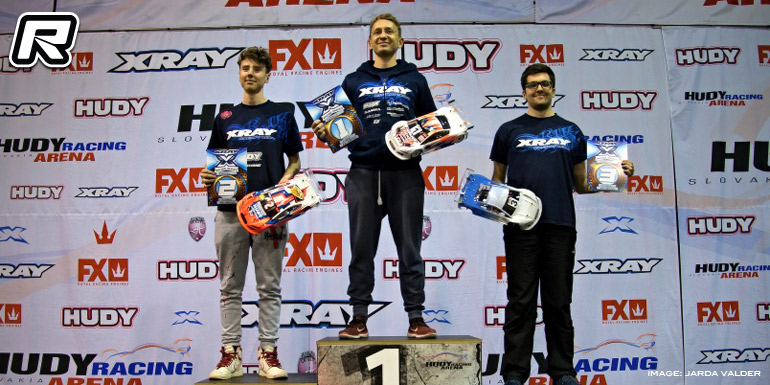 The 6th and final round of the Xray Racing Series Slovakia was held at the Hudy Racing Arena in Trencin last weekend in several electric on-road and off-road classes. In the premier electric on-road class of Modified Touring it was Martin Hudy with the win on home soil from Oliver Havranek on the runner-up spot. Michal Wojcik came in 3rd to round out the all-Xray podium.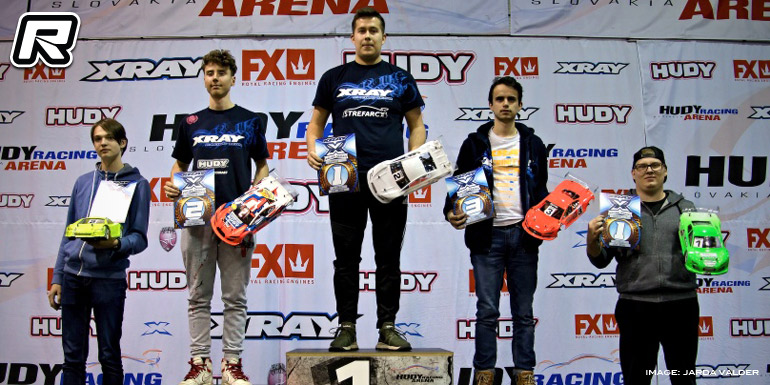 In Stock Touring, Oliver Havranek took the TQ and pole position but the overall win belonged to Lukasz Mach after three exciting mains as Oliver had to settle for 2nd overall and in front of Pierre Delorme (all Xray).
Over in the Front Wheel Drive Touring class it was Xray's Oliver Havranek with the deserved win from Igor Liptak and Lukas Hoch (both Xray).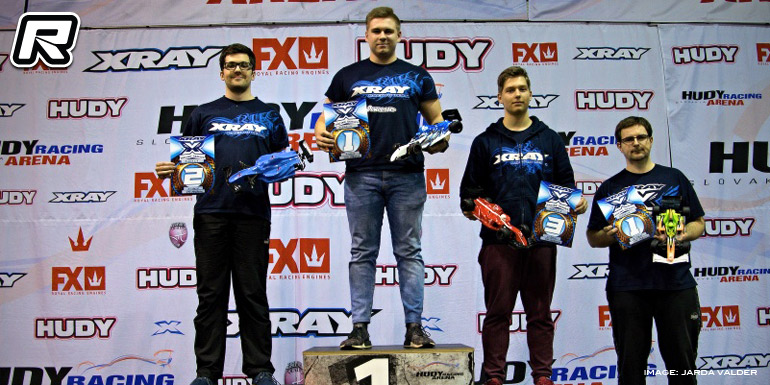 The Formula class saw Lukas Hoch leading a Xray 1-2-3 from Michal Wojcik and Simon Horak.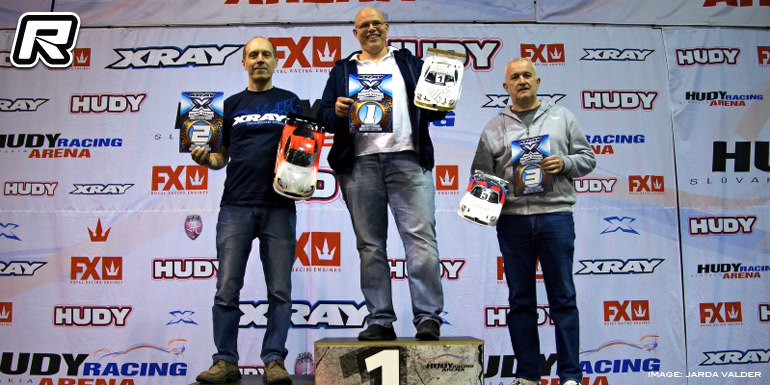 Zoltan Polyak came out on top in the 1/10th Pan Car class as Gabor Laszlo and Miroslav Hargas (all Xray) finished in 2nd and 3rd respectively.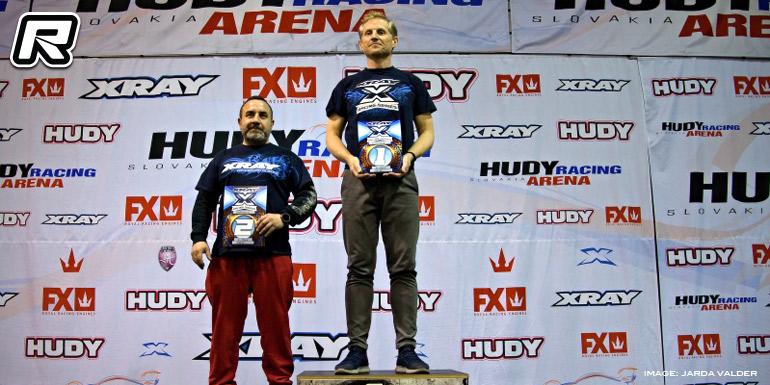 In 1/12th scale it was Mariusz Zachacz (Xray) with the win from Xray teammate, Przemyslaw Cygan in 2nd.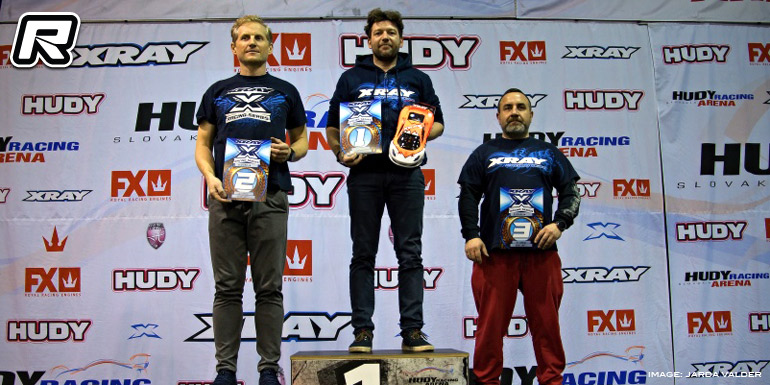 Jiri Vasica (Xray) came out on top in the GT12 class from Mariusz Zachacz (Xray) in 2nd and Przemyslaw Cygan (Xray) in 3rd.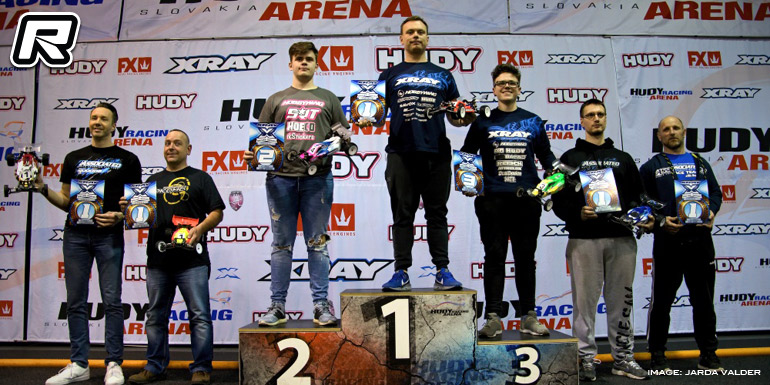 Over in 2WD Mod Buggy it was Martin Bayer who lead an Xray 1-2-3 from Adam Izsay in 2nd and Max Gotzl in 3rd.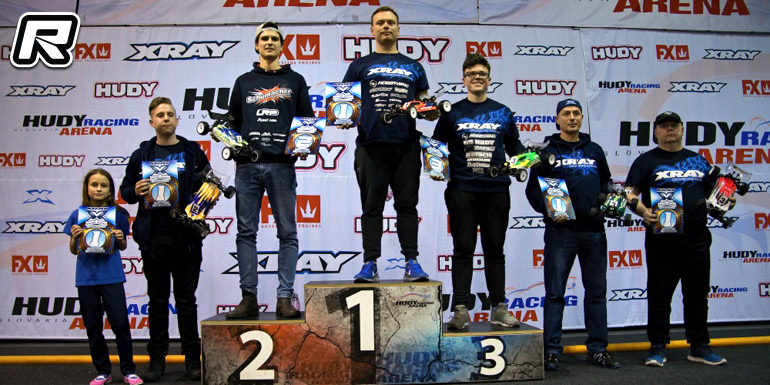 In 4WD Mod Buggy it was again Martin Bayer with the win as Schumacher's Michal Orlowski came in 2nd overall. Max Gotzl finished the day on the 3 spot.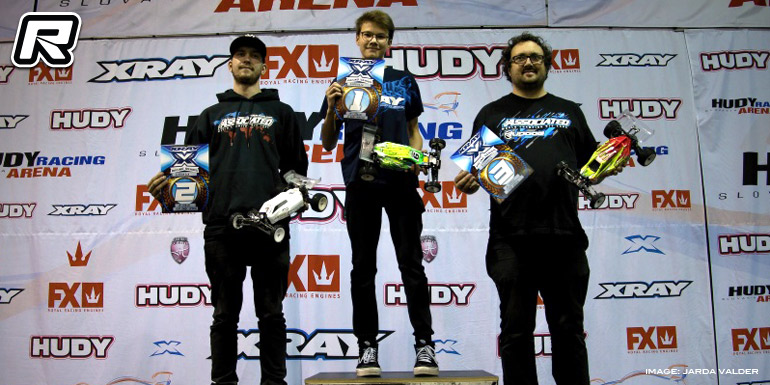 2WD Stock Buggy had Matus Benetin walking away with the silverware as the Team Associated duo of Ales Bidovsky and Sven Rudig completed the podium result.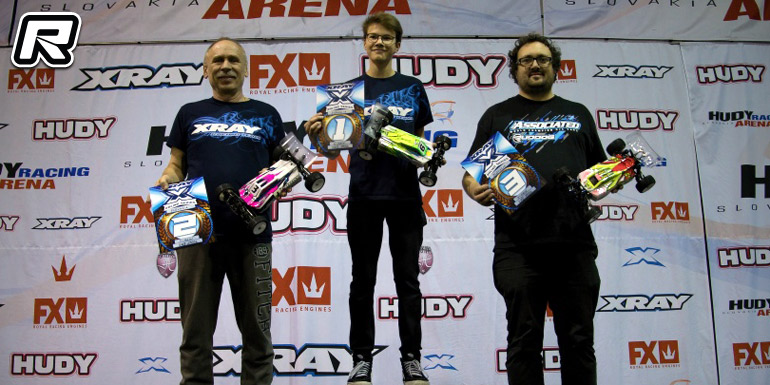 4WD Mod Buggy was won by Matus Benetin (Xray) from Xray's own Juraj Hudy as Team Associated's Sven Rudig finished on the final podium spot.
The overall results can be found here.
Source: Xray [teamxray.com]
---