May 19, 2020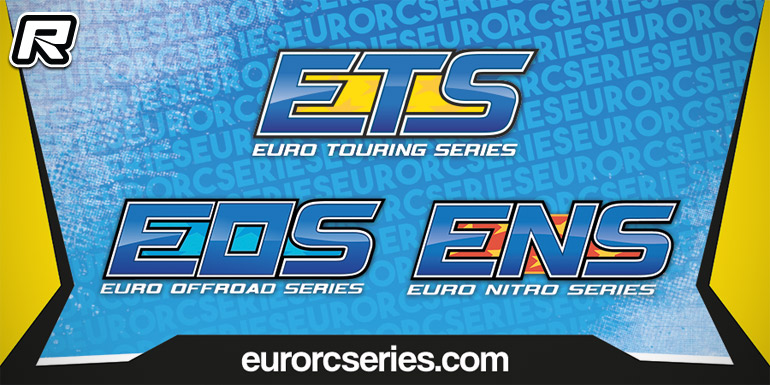 With the Corona virus situation impacting racing around the world, many planned events have had to be cancelled or postponed. After carefully monitoring the situation throughout Europe, and talking to host venues and government officials in various countries, the organisers of the ETS, EOS and ENS championships have been able to put together a revised schedule of races for the rest of 2020. Of course, these still do remain provisional as the rules and restrictions change on a regular basis and any further updates will be communicated to racers closer to each event date.
Euro Touring Series (ETS)
There have been two events already completed in the ETS 2019/2020 season already. The decision has been made to extend the championship into 2021 in order to maintain a full 6-race series. The event will consist of one outdoor race at the newly re-surfaced and re-designed Arena33 outdoor track in Andernach, Germany, at the end of the summer, before concluding with further indoor races through the next winter period. This will then allow the following 2021-22 season to kick off in summer 2021.
ETS 2019-2021 – Round 3 – 17-20 September – Arena 33, Andernach, Germany (Outdoor)
ETS 2019-2021 – Round 4 – 16-18 October – Mulheim Karlich, Germany (Indoor)
ETS 2019-2021 – Round 5 – 13-15 November – Venue TBA (Indoor)
ETS 2019-2021 – Round 6/Finals – 04-07 February 2021 – Daun, Germany (Indoor)
Euro Offroad Series (EOS)
Following the Daun event early in 2020, the series will resume in early September with a single outdoor event, before concluding with two indoor events to complete a four-race schedule running up to the end of the year.
EOS 2020 – Round 2 – 04-06 September – Arena33, Andernach, Germany (Outdoor)
EOS 2020 – Round 3 – 23-25 October – Sportzentrum, Andernach, Germany (Indoor)
EOS 2020 – Round 4/Finals – 11-13 December – HUDY Arena, Trencin, Slovakia (Indoor)
Euro Nitro Series (ENS)
The organisers hope to be able to kick off the ENS championship in mid-August, taking in three classic ENS venues in a slightly shortened championship.
ENS 2020 – Round 1 – 13-16 August – Aigen, Austria
ENS 2020 – Round 2 – 10-13 September – Ettlingen, Germany
ENS 2020 – Round 3/Finals – 29 October-01 November – Fiorano, Italy
As with all events at this time, things are subject to change and drivers should await final confirmation of each event before making any travel plans or bookings. More information can be found on the Euro RC Series website, or on the respective Facebook pages for the Euro Touring Series, Euro Offroad Series, and Euro Nitro Series.
---