May 19, 2020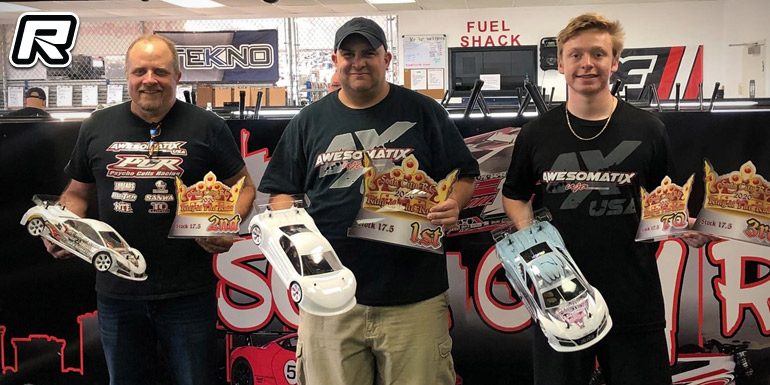 Soda City in Columbia, South Carolina hosted their annual King of the Road trophy race. The race was attended by drivers around the east coast as some states are still under stay at home orders. Though the attendance was down from prior years the racing was tight among some of the countries up and coming talent. The faculty provided an excellent environment for the racers from beginning to end. In 17.5 Touring Car it was Awesomatix's John Dickson taking TQ over fellow Awesomatix drivers Brian Card and Clayton Young in the fastest class of the day. During the main event things were shuffled multiple times between all three Awesomatix drivers, but in the end it would be Card taking the win over Young. Dickson would bring it home 3rd completing a clean sweep of the podium for Awesomatix.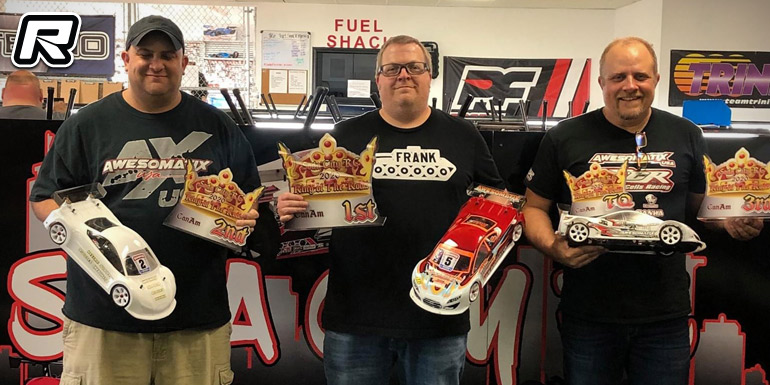 In CanAm Touring Car Young would take TQ over fellow Awesomatix drivers Card and Brian Busse. This main, much like the 17.5 main, would see the lead swapped many times. In the end Busse would take the win by a second over Card. Young would bring it home 3rd rounding out clean sweep number two of the podium spots.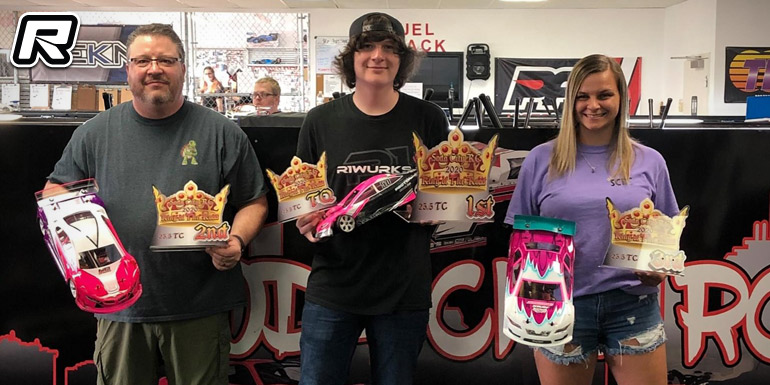 In 25.5 Touring Car Evans was TQ and took the win over 3rd qualifier Hess with 7th qualifier Olivia Torrey bringing it home in 3rd.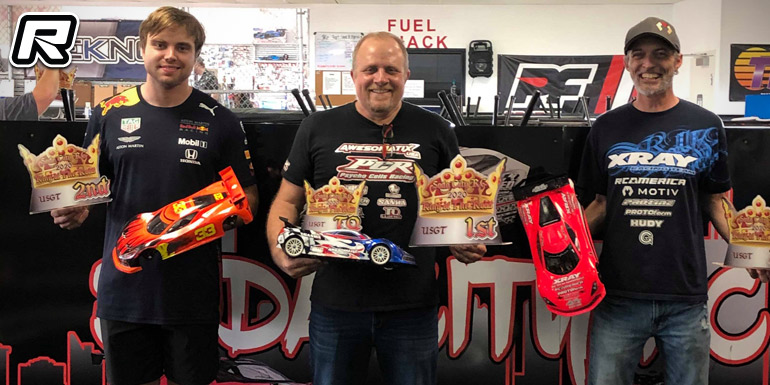 USGT would see Young take TQ over up and coming Jeremy Massalou and Xray's Cory Craig. From the sound of the tone Young took off and didn't look back. With Young riding into the sunset the spotlight then shined on forth place Awesomatix driver Jacob Schneider as he charged through the field to come home 2nd. Craig would round out the podium in 3rd.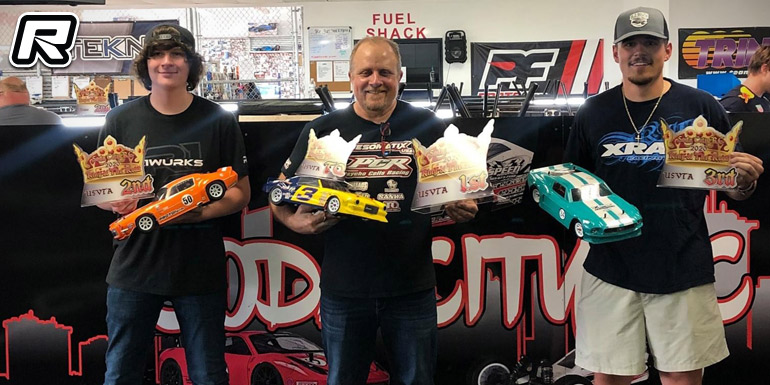 In VTA Young would again set the TQ, but it was much closer at the top. The speedy young driver, Ryan Evans driving an Awesomatix, was only a few seconds back. Massalou in an Xray would qualify 3rd. The main would again see Young charge out to a lead, but Evans would keep him honest throughout the 8 minute race. Massalou would round out the podium coming home 3rd again.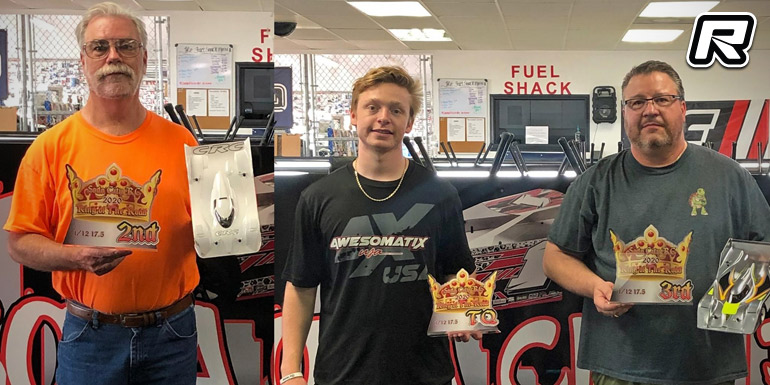 1/12th scale would see Dixon set TQ over Fred Kellner and Perry Caswell. This main would see Dixon in trouble from the start as his car was hooking early on and he never recovered. The lead would swap between Kellner and Caswell, but in the end it was Kellner taking the win over Caswell and the 5th started Alonzo Hess finishing in 3rd.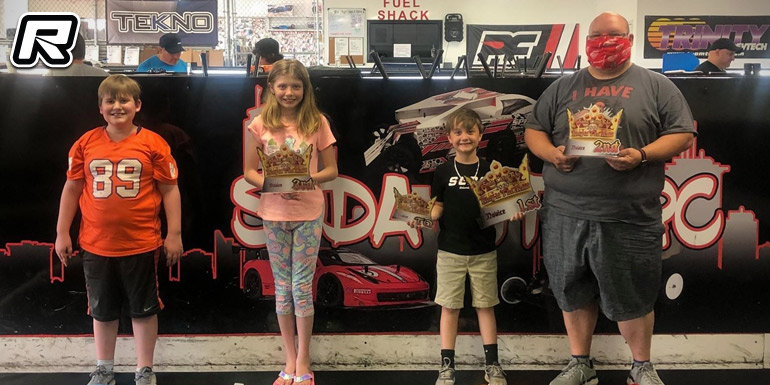 The Novice class is alive and growing at this gem of a track. It would see Braydon Johnson take TQ and the win over Tom Young and Carli rounding out the top three. In this class everyone held their positions through the main.
Thanks to Clayton Young for the report.
---