June 11, 2020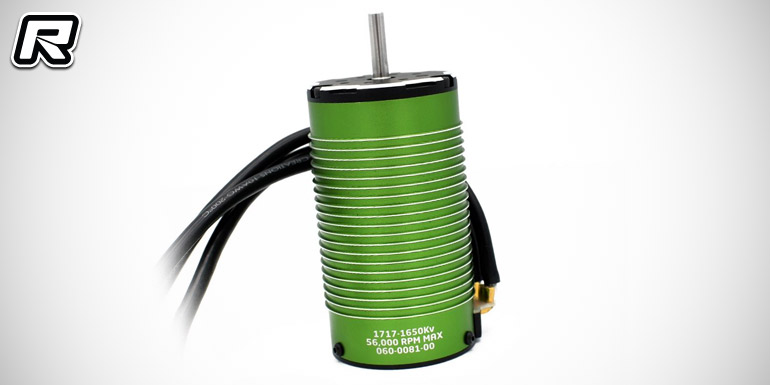 Coming from Castle Creations is their new 1717 series 1Y 1650kV sensored brushless motor that is ideal for heavier 1/8th vehicles and lighter 1/6th scale vehicles running up to 8S. Castle's first new 17 series motor in over a decade now has an improved 4-pole 12-slot design that boasts exceptional efficiency and produces less heat. It is the perfect upgrade for any 1/6th scale vehicles weighing up to 20 lbs and running up to 8S LiPo; it is also a great upgrade for drivers looking for a reliable, high torque 8S motor for their 1/8th scale vehicles. Running modes include sensored and an ultra-efficient sensorless mode, high-strength, high-temperature grade neodymium sintered magnets combined with High-strength Kevlar wrap ensures the integrity of the rotor is not compromised during harsh running conditions, and oversized NMB bearings and a vibration dampening system ensure the longest bearing life possible. And proprietary winding techniques allow to produce a stator assembly that is the lowest possible resistance, resulting in a cooler running motor.
Specifications:
– Input Voltage Range: 8S LiPo Max
– Kv: 1650
– Max. RPM: 56,000
– Size: Length: 112.7mm
– Diameter: 47.6mm
– Weight (w/wires): 597.6g
– Shaft Size: Length: 20mm
– Diameter: 5mm
– Mounting hole specifications: M3 and M4 @ 25.4mm (1″)
– Connectors: 6.5mm male bullets
– Recommended ESC: Mamba Monster X 8S
– Max. recommended vehicle weight: Vehicles weighing less than 20lbs.
Source: Castle Creations [castlecreations.com]
---