June 16, 2020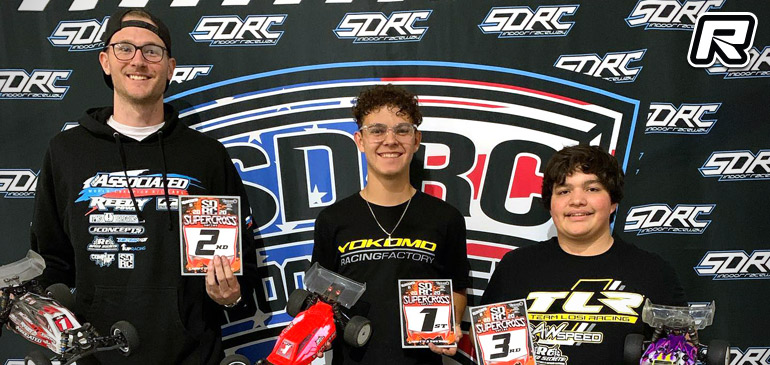 Round 5 of the SDRC Supercross Series was held at SDRC Raceway of San Diego, California last weekend. The event was held in several 1/10th scale off-road classes and it saw more than 50 drivers in attendance. 17.5T Expert Buggy had Josh Gonzalez taking the overall TQ, however it was 3rd place qualifier, Jacob Macias with the win some 4.2 seconds in front of Brenden Edwards as Josh rounded out the top another 6.5 seconds back.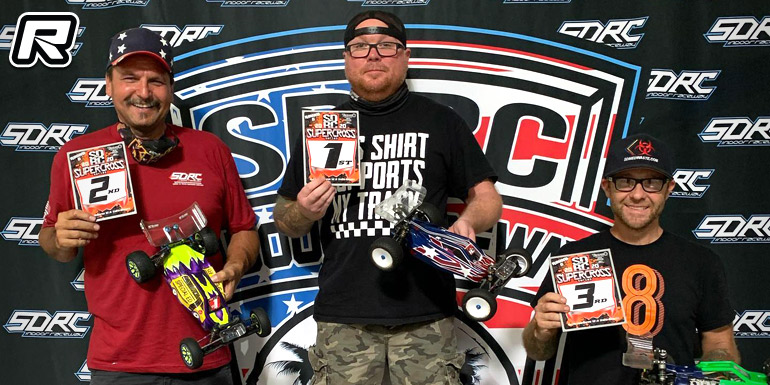 17.5T Intermediate Buggy saw Josh Ko with the overall TQ but the A-main was won by Phillip Robinson some ten seconds in front of Edward Garica as Toby George came in 3rd overall, another 3.5 seconds back. John had to settle for 6th overall.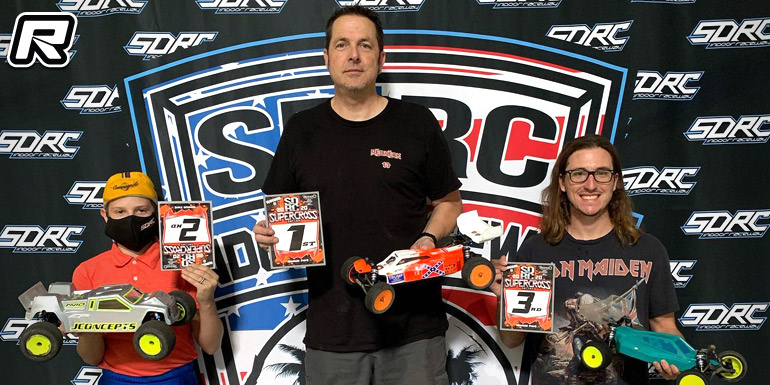 17.5T Rookie was TQ'd and won by Mark Reed from 7th place qualifier, Milan Bregman in 2nd. Quincy Williams came in 3rd to round out the podium.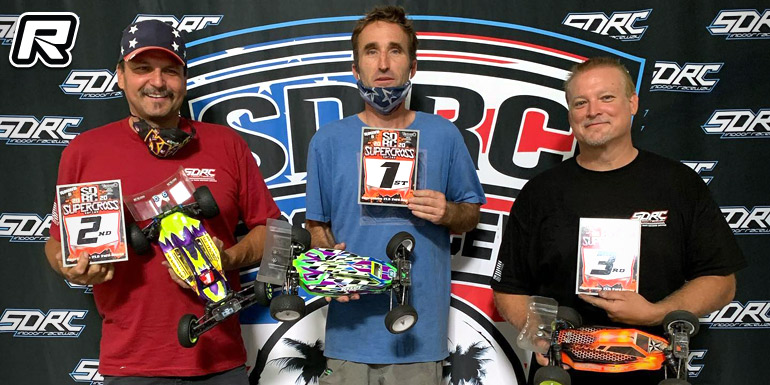 Jake Roberts walked away with the win in 21.5T Sportsman from TQ, Edward Garcia in 2nd. Randy Mattey completed the top 3.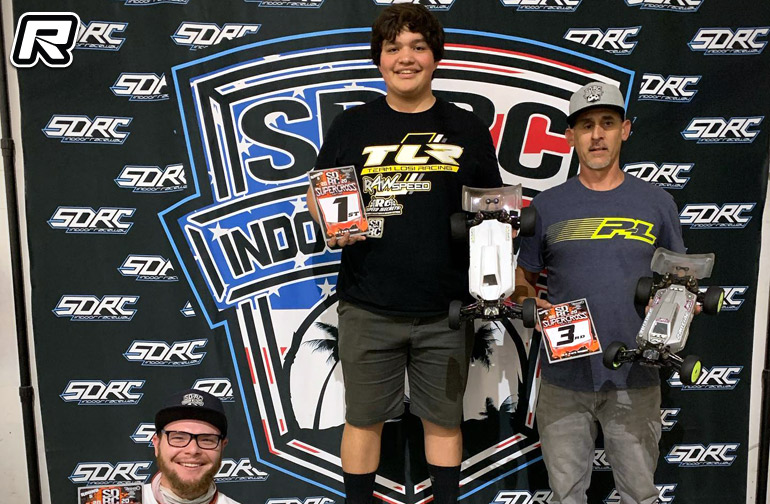 In 13.5T 4WD Buggy it was Josh Gonzalez with the overall TQ and he also came out on top in the single 5-minute A-main event, a lap in front of Joey Abicca on the runner-up spot. Elton Martin came in 3rd to round out the podium.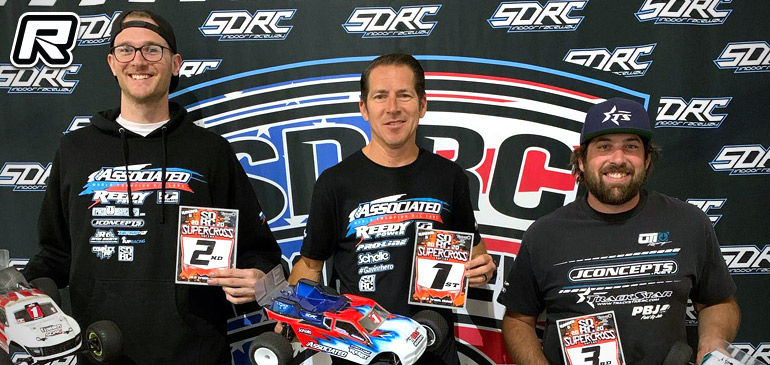 Over in 13.5T Truck it was TQ Chris Raceles with the win from 2nd place qualifier, Brenden Edwards. Mike Sorchy completed the top 3 in qualifying order. Open 4WD Truck saw Mark Reed walk away with the silverware some 2.7 seconds in front of Dad Riley. Wesley Reed and John Reed completed the top 4.
Images: SDRC Raceway [sdrcraceway.com]
---