July 23, 2020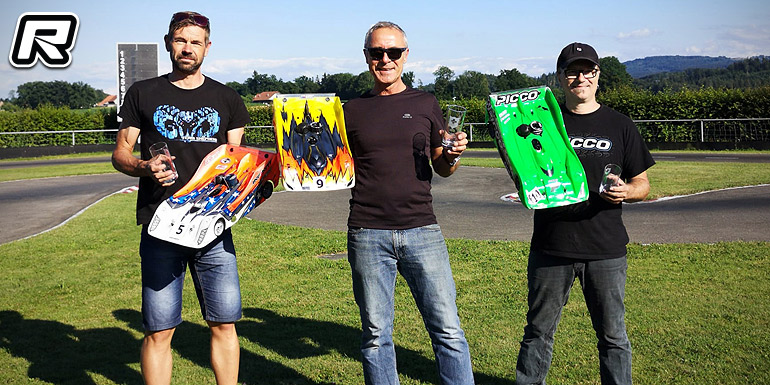 Round 7 and 8 of the Swiss MC Best Series was held in Sitterdorf last weekend in perfect weather conditions. The event saw the running of 1/10th and 1/8th IC Track classes with round 7, being held on Saturday, being won by Ales Hajdekr who lead the 1/8th scale class from Ruedi Scherer and Beat Heiniger. Nick Zünd came in 4th overall.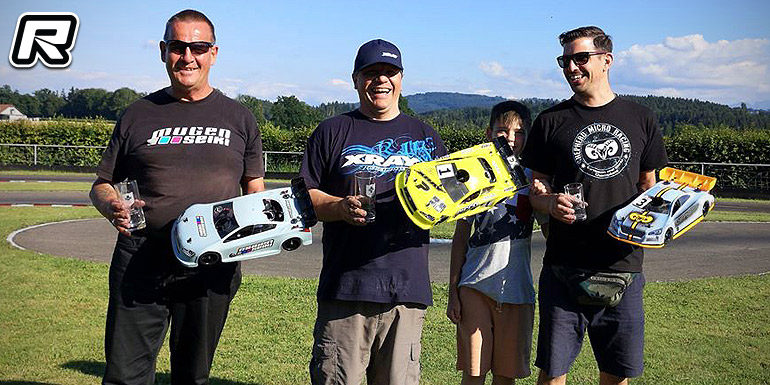 The 1/10th Nitro Touring class had Traugott Schär walking away with the win on Saturday as Martin Wenger and Marco Schwab came in 2nd and 3rd overall. Bruno Leu completed the top 4 result.
Sunday's round 8 again had Ales Hajdekr leading the way in 1/8th IC Track as Cosimo Sandro Horber, Stefan Graber, and Beat Heiniger completed the top 4. Finally in the 1/10th Nitro Touring class it was again Traugott Schär with the win from Marco Schwab in 2nd and Bruno Leu in 3rd. Stephan Fischer rounded out the top 4.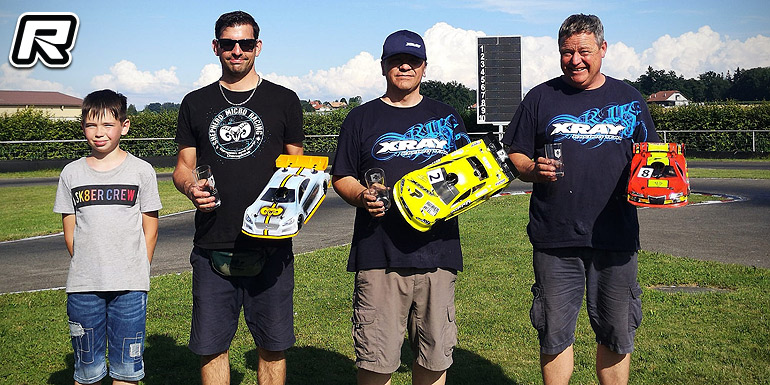 Source: Xray Switzerland [facebook.com]
---