July 16, 2020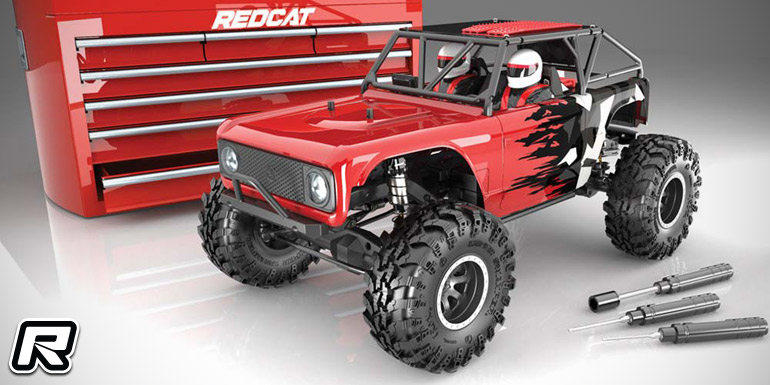 Redcat have announced the release of their new Wendigo 1/10th scale rock racer kit. The kit allows the RC enthusiast to build the competitive rock racer the way they want it. The Wendigo Builder's Kit includes a complete unassembled chassis, wheels, tyres, clear body, and additional scale accessories. The kit is loaded with high end features and components, like its competition inspired weight distribution. The front mounted position for the motor and transmission, along with its centrally located battery tray and divorced transfer case provide excellent front to rear weight distribution for confidence inspiring driving. The kit's 1.5mm steel ladder-type frame rails provide a sturdy backbone for this vehicle. The wheelbase is adjustable from 334.7mm to 358.7mm, with 346.7mm being the stock configuration. The gear boxes feature Mod1 gears and ball bearings. The heavy duty telescoping driveshafts provide reliable power delivery to the front and rear trussed axle housings with diamond shaped pumpkins. The diamond-shaped central axle housing easily slides over obstacles and the CNC aluminium spool, along with a one-piece pinion gear, can handle heavy weight, big power and aggressive driving. Steel internal axle tube inserts add low CG weight and prevent axle flex.
The Wendigo's aluminium body oil filled shocks have a threaded collar for quick adjustments to the vehicle's ride height. Each shock tower offers nine upper shock mounting positions for further suspension tuning. The heavy duty 5mm metal suspension links use flared heavy-duty ball cups for an incredibly durable 4-link suspension setup. An adjustable rear sway bar helps to minimise torque twist and adds stability during high speed cornering. The truck sits on licensed Interco Super Swamper 2.2" tyres which are mounted to licensed Raceline Avenger wheels. The Super Swampers scooped tread lugs provide excellent forward grip on dirt, grass, pavement, rocks, mud and snow. The aggressive tread design and lug spacing release dirt and debris, keeping the tyre clean for the next obstacle. Side lugs allow the vehicle to achieve grip while squeezing between two large rocks, through washouts and other canyon-like obstacles. Now in TC5 ultra-grip soft compound, these tyres are impressive performers.
Many scale details and accessories come standard with the Redcat Wedigo to ensure users get the very best visual experience from their vehicle. This kit includes a clear racing body with narrowed rear quarters and a full roll cage. Additional scale details include a driver and co-pilot with adjustable helmet visors, a realistic navigation screen, rear fuel cell and a radiator with twin cooling fans. Additional scale accessories include a fuel can, fire extinguishers and functional recovery ramps. While the Wendigo builder's kit is very similar to the RTR Wendigo, some enhancements have been made specifically for the kit version.
The shocks included with the ready to run Wendigo have black aluminium threaded shock bodies, silver adjustable preload collars and they perform extremely well. The Wendigo kit includes the same high performance shocks, but with silver aluminium threaded shock bodies, black adjustable preload collars, laser etched black aluminium shock caps and titanium nitride coated shock shafts. The Wendigo kit's aluminium frame rails are also laser etched with the Redcat logo. Enhanced for the Wendigo builder's kit are the front and rear solid axles, with their steel axle tube inserts. This adds even more rigidity and strength to these already amazing axles. Another major performance upgrade is the use of a softer rubber compound on the aggressive Super Swamper tires. This new TC5 soft tire compound adds lots of traction, giving you another competitive advantage. The black Raceline wheels now have a silver outer bead ring, just for the Wendigo builder's kit.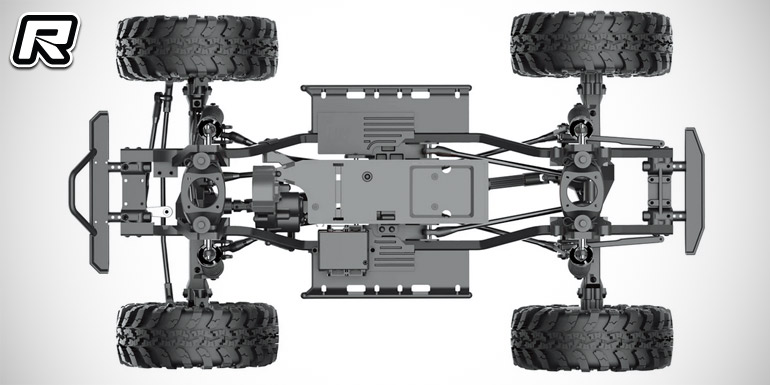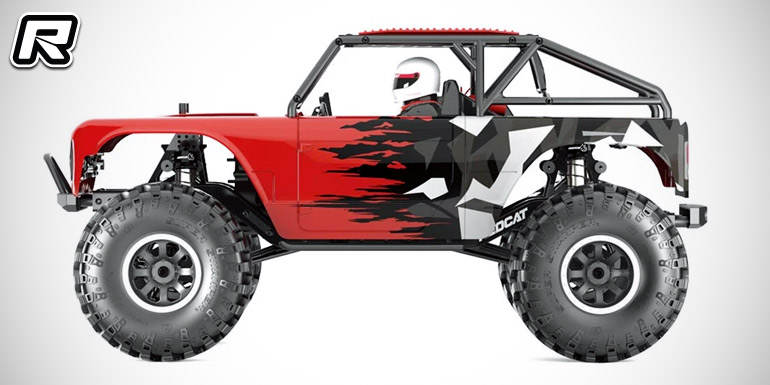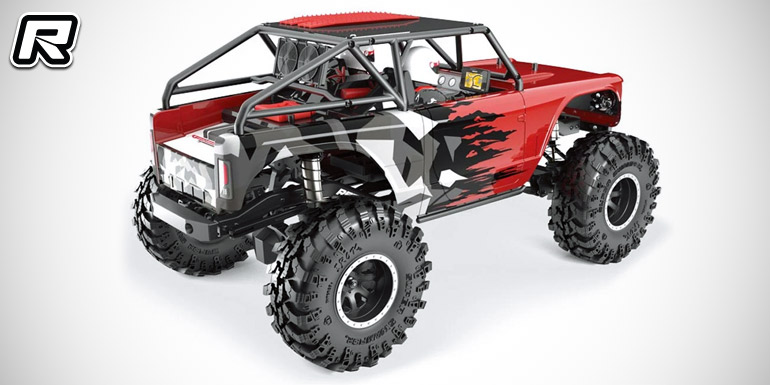 Source: Redcat [redcatracing.com]
---