August 15, 2020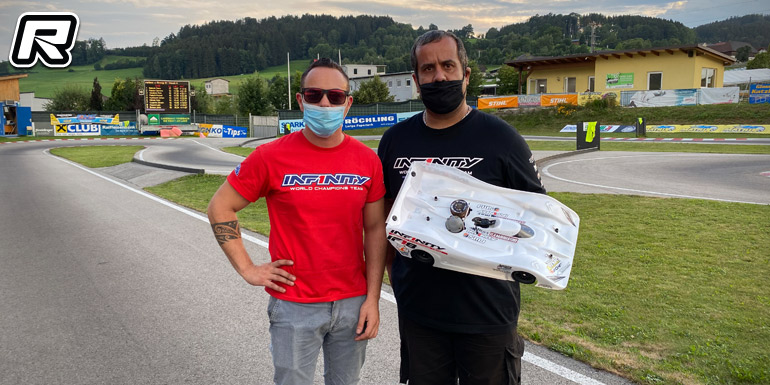 With the weather improving significantly throughout Friday, the ENS organisers made use of the unexpected good conditions to conduct as much of the planned five qualifying rounds as possible for the opening round of the series. As Saturday currently forecasts rain for most of the day, the 1:8 Scale and +40 Masters Classes were able to complete four rounds of heats, with 1:10 Scale finishing three rounds at the MAV Aigen-Schlagl circuit.
Simon Kurzbuch initially set the pace in Qualifying for 1:8 Scale, the top seed topping Q1 by 8 tenths of a second over Dario Balestri, before Balestri hit trouble with traffic in Q2 to allow Kurzbuch to set the first 17 lap run, with Robert Pietsch taking second and Carmine Raiola third. Balestri got his Pole Position challenge back on track later in the afternoon, his Infinity chassis working better in the evening conditions as he topped Q3 and Q4 ahead of team-mate Raiola both times, with Q4 crucially providing good track conditions to allow Balestri to set the best time so far. Kurzbuch was trading laptimes with Balestri in the last run of the day, but its was his turn to encounter difficulties with traffic and he dropped to fifth in the round, the Shepherd driver very critical of the backmarkers influence on the result.
Taking the best two scores (which will become three if the fifth round can take place tomorrow), Balestri holds the provisional TQ, ahead of Kurzbuch and Raiola, with Pietsch fourth for Mugen, and consistent results from Lars Hoppe netting him fifth overnight.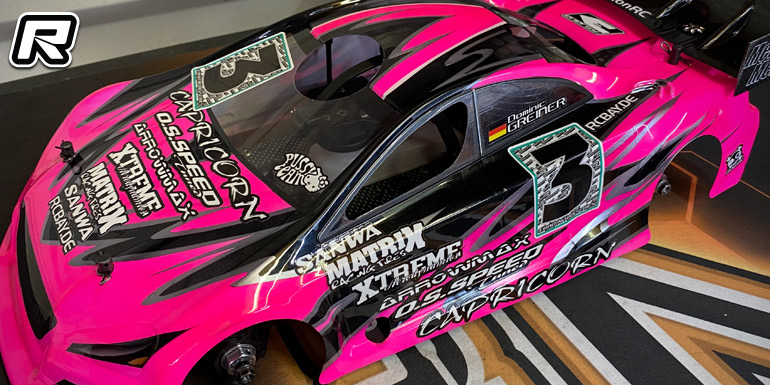 In 1:10 Scale, Dominic Greiner opened up Q1 by beating top seed Jilles Groskamp by one-and-a-half seconds, who was in turn just eight-tenths of a second ahead of Mugen's Dirk Wichnewski. Groskamp took Q2 by the smallest of margins – less than one-tenth up on Greiner, as Melvin Diekmann made it two Capricorn cars in the top three this time. Q3 saw problems for Groskamp at the start, leaving Greiner to take the round. He was, however, kept honest by new team-mate Diekmann, who ended within one-and-a-half seconds of the former World Champion after four minutes. Wischnewski took third again, with Infinity's honour being upheld by Dutch youngster Milan Holthuis who took fourth.
With the organisers priorities for Saturday to at least complete Q4 for 1:10 Scale, before hoping to be able run a complete fifth round if conditions allow, the current standings see Greiner heading Groskamp, with Diekmann third ahead of Wischnewski, and Thilo Todtmann, also a new recruit to the Capricorn team, fifth overnight.
Thanks to Oli Meggitt for the update.
---