August 16, 2020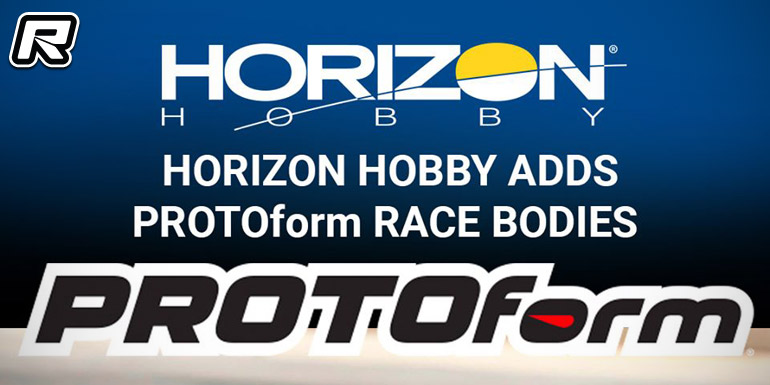 This past week Horizon Hobby announced the acquisition of Pro-Line and together with the move, the Champaign, Illinois based company also took over PROTOform in the process. Founded in 1991, PROTOform Race Bodies has captured multiple IFMAR World Champions and countless national, regional, and local championship titles. In 1995, PROTOform made a strategic move by joining forces with Pro-Line Racing to expand its marketing reach and meet the increasing demand for more race-winning on-road and oval bodies. With the recent acquisition of Pro-Line Racing by Horizon Hobby, PROTOform Race Bodies joins the Horizon Hobby lineup of radio control brands.
"It was a very exciting and productive 25 years that we spent under the Pro-Line ownership," said Dale Epp, PROTOform Founder, and Lead Designer. "PROTOform race bodies became synonymous with winning and leading-edge design. We were a part of 26 IFMAR World Championships on-road race victories as well as every other major EFRA, ROAR, and Reedy title that there was, while at the same time being the brand of choice for those who wanted to win a concourse trophy. Now PROTOform enters its third chapter under the Horizon Hobby umbrella, and we're excited about the future as we go forward with Horizon. The PROTOform team maintains the same goals and desires that have brought us so much success. The passion is alive and well!"
"PROTOform Race Bodies is one of the most recognizable brands in radio control," said Chris Dickerson, Horizon Hobby President. "Working with Pro-Line and PROTOform Race Bodies for many years, we've seen the quality and innovation in its products. With PROTOform, drivers get race-winning performance, plus an artistic blend of style and superior aerodynamics. We are excited to have them join us at Horizon Hobby."
Brand Manager Eric Epp said, "Combining PROTOform's RC racing pedigree with the resources and global reach of Horizon Hobby truly has us excited about the future of the PF brand. We are proud to bring PROTOform's legacy of style and performance to the Horizon family!"
PROTOform Race Bodies will continue to operate out of their California facility. The terms of the agreement were not disclosed.
---