September 28, 2020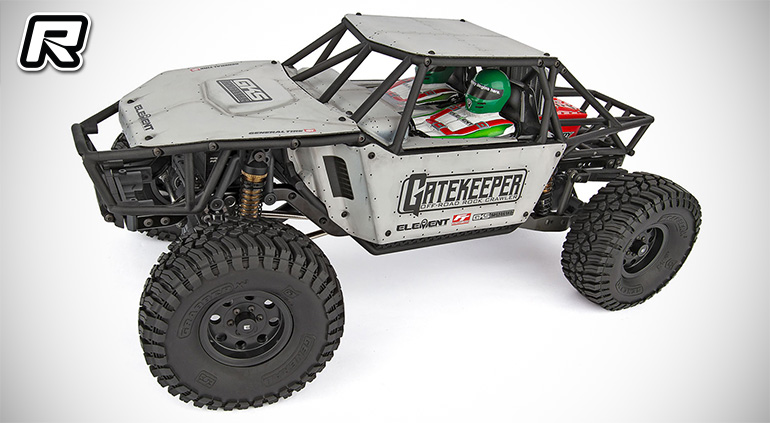 Aimed at the serious RC rock crawler enthusiast, the new Enduro Gatekeeper kit from Element RC is packed full of performance features. Sporting the all-new Gatekeeper Suspension package, it consists of rear trailing arms that move the shocks forward, allowing a larger window for shock tuning and providing improved weight bias. The trailing arms are paired with a rear anti-roll bar for a more stable and consistent suspension when crawling on the rocks. An adjustable aluminium track bar mount, firmly bolted to the chassis rail, gives the Enduro GK more reliable and responsive steering without the flex. Our shock mount inserts with multiple mounting positions allow for precise suspension tuning whether it's moving the shocks up, down, forward, or back.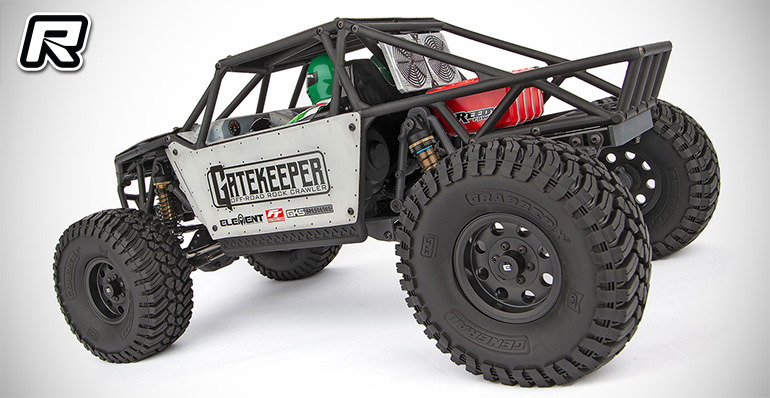 Built on their proven stamped steel C-channel Enduro chassis it retains the same awesome features with the addition of hard plastic components and machined steel pivot balls. The behind-the-axle (BTA) steering link greatly improves approach angle and front-end clearance, making rough terrain much easier to handle. The Stealth(R) X features the ability to adjust the rear drive ratio independently from the front drive across three levels: stock overdrives the front end 5.7% (included with kit), option 1 provides a one- to-one drive ratio front-to-rear (available separately), and option 2 overdrives the front end 11.83% (included with kit).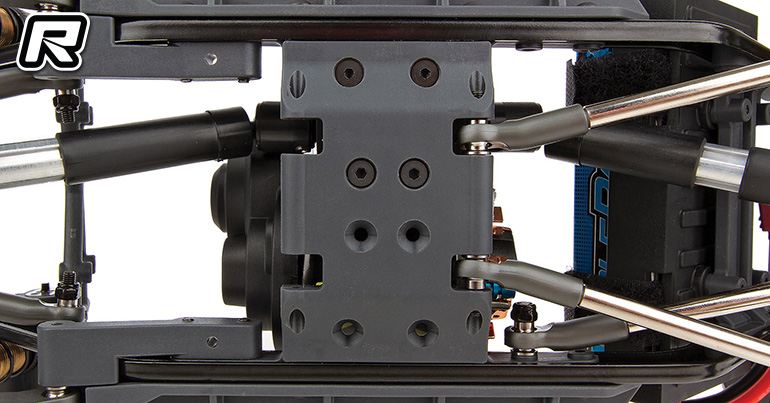 Feeding the power to the tires are 3-piece telescopic driveshafts with an extruded aluminium centre section, universal front drive axles, and hardened steel ring and pinion gears. With the Enduro GK drivetrain, delivering useful and reliable power will not be an issue.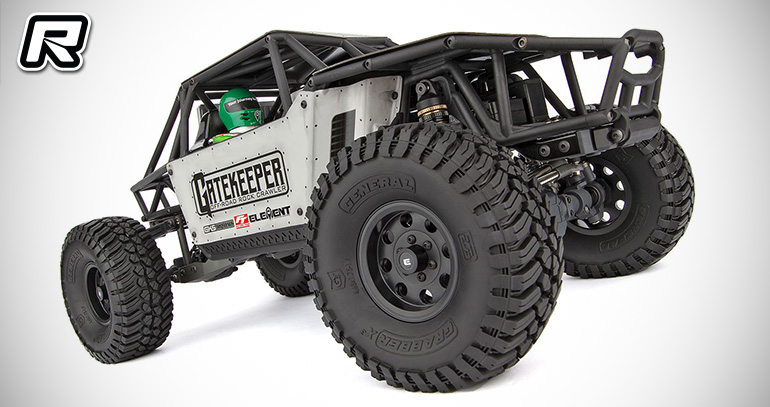 The Enduro GK kit isn't just all about performance, it's got looks, too. The new Gatekeeper moulded cage and polycarbonate panels are the perfect fit for a high-performance rock crawler or trail truck. The included interior with moulded driver and passenger heads, along with detailed decal sheet, give the Gatekeeper body awesome scale looks. The removable hinged body mount makes accessing the electronics and working on the chassis a breeze, whether out on the trail or in the garage.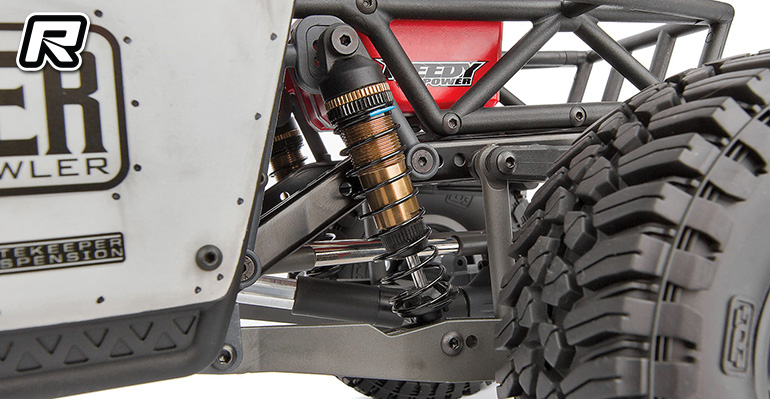 More Features
– Behind-the-axle (BTA) steering
– Aluminium steering plates
– CMS (Chassis Mounted Steering)
– Steel 25T servo horn
– Integrated servo winch mount
– Threaded aluminium shock bodies
– Stamped steel frame rails
– Aluminium motor plate
– Optimised ball cups for more fluid axle articulation
– Telescopic driveshafts front and rear
– Extruded aluminum driveshaft splines
– One-piece rear axle design
– Splined front axle with adjustable caster
– Universal front drive axles
– Machined input pinion gear
– Metal ring gear
– Machined steel top shaft
– Heavy duty 5mm diameter steel links
– Metal ball bearings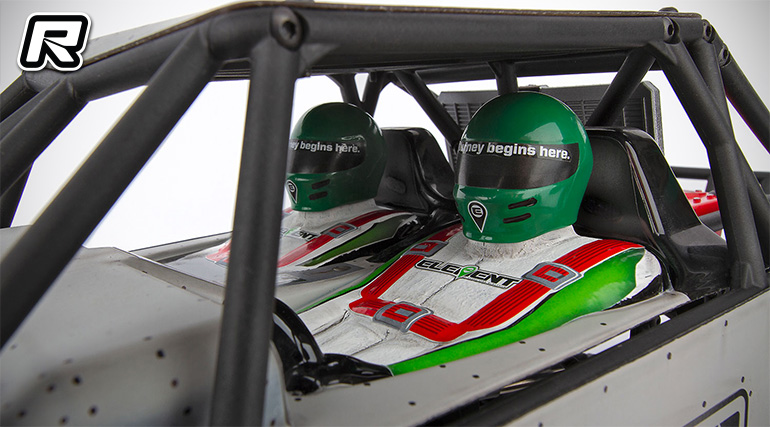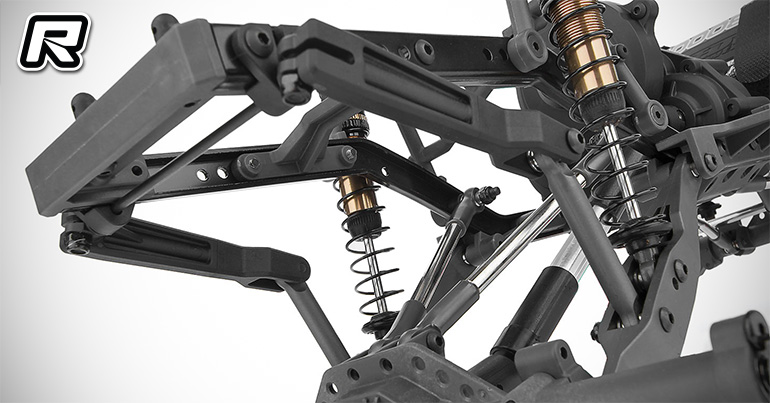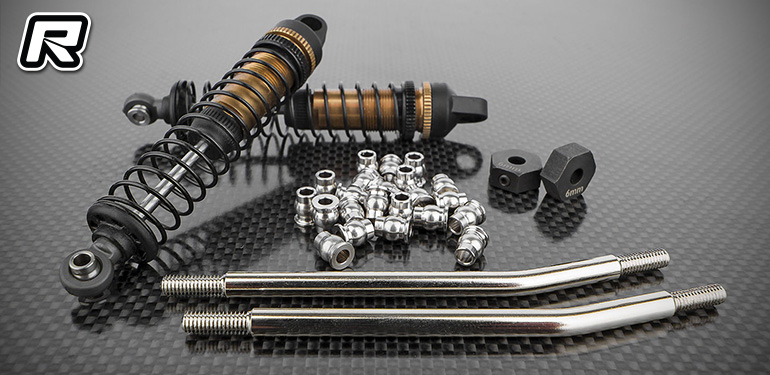 Source: Associated Electrics [associatedelectrics.com]
---