September 18, 2020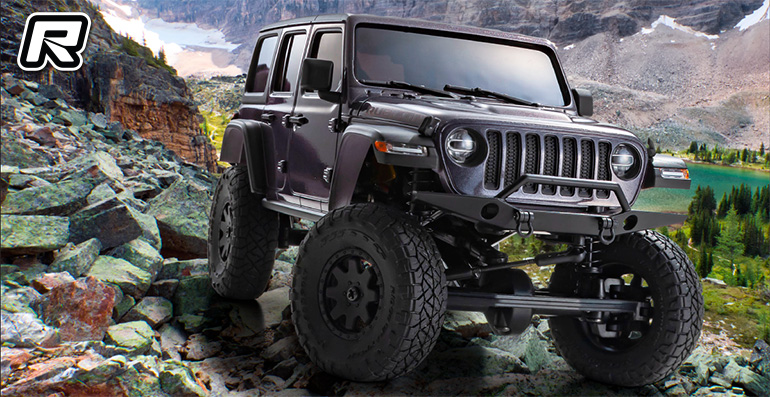 Having been hyped on social media for the last few days, Kyosho have just dropped the all new Mini-Z Jeep Wrangler Unlimited Rubicon. This sweet looking crawler uses an all new chassis with steel ladder frame and multi-link rigid-axle suspension. Featuring solid front and rear axles, the ring and pinion gears, in addition to other gears and components, feature metal construction to withstand the heavy loads under the toughest driving conditions. This car comes specced out with steel links and ball ends, coil over type shock absorbers, slipper clutch, an all new gearbox that features moulded covers and includes 6 pinion gears that allow adjustment from ultra-low gearing for steep terrain, through to high-speed gearing for smooth running on flat roads. The car is also full ball raced, factory installed to ensure the smoothest most efficient operation possible.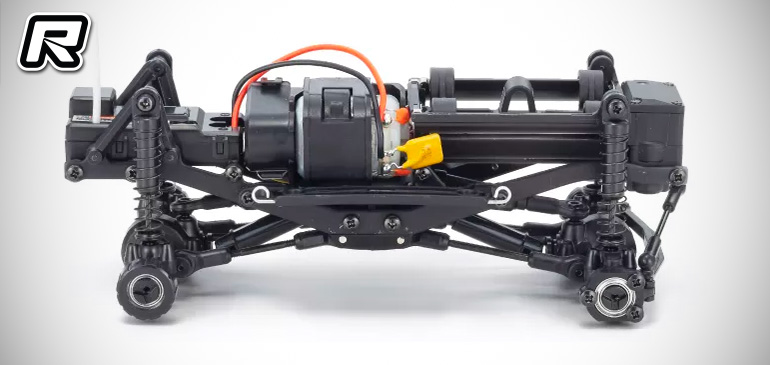 The Readyset comes with a specially-designed high-torque motor that is unique in the Mini-Z World. It's optimised for maximum torque and it develops more power at lower speeds. This is all controlled by an all new ESC, with special features that improve the crawling experience. The accessory ports on top of the board allow an optional gyro and an optional LED light set to be easily plugged in to enhance performance and realism. The included KT-531P transmitter operates on FHSS 2.4GHz and features steering/throttle trim in addition to dual-rate adjustment of steering angle and LED control functions. Control feel has improved with adoption of sponge steering wheel. Gyro effect can be fine-tuned through volume adjustment.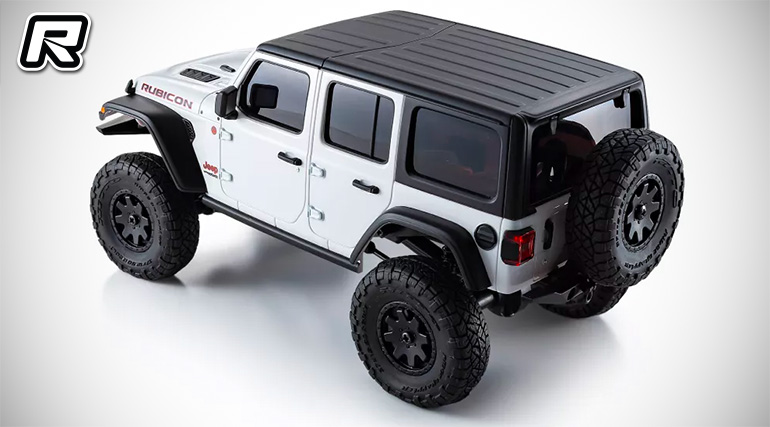 The star of the show of course is the fully pre-painted body that looks like a luxury die-cast car replica. The thicker body material also provides superior durability. The signature seven slot front grille of the Jeep has been reproduced in immaculate detail, including back mesh netting. Original cut design of the headlight lenses, indicators and tail lights are reproduced as clear parts so you can incorporate the optional LED lights to enjoy an ultra-realistic car experience. Matte black coating enhances the texture of the Freedom Top and the black over-fender that wraps the trapezoidal wheel arch. The highly detailed finish is applied to mirrors, wipers, door handles, tail light protectors as well as the bonnet grille, bonnet hood catch and radio antenna. However, the keyhole is finished in silver.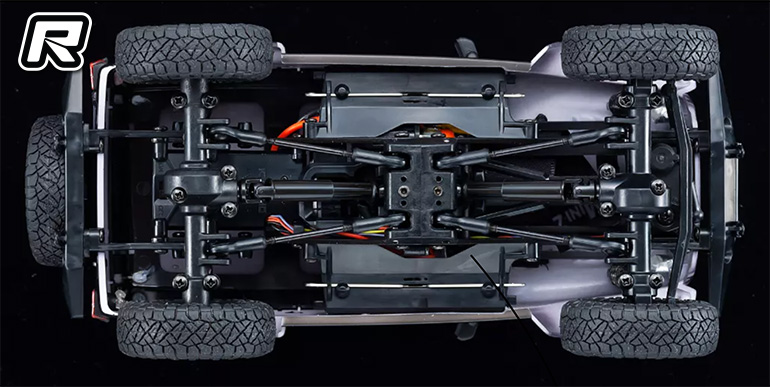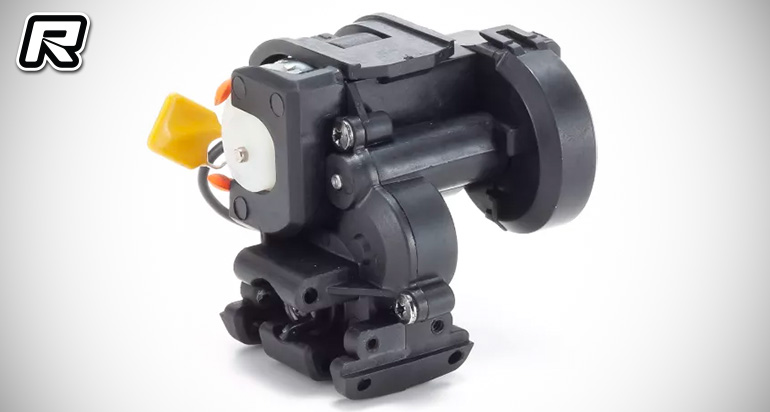 Source: Kyosho [kyosho.com]
---