September 1, 2020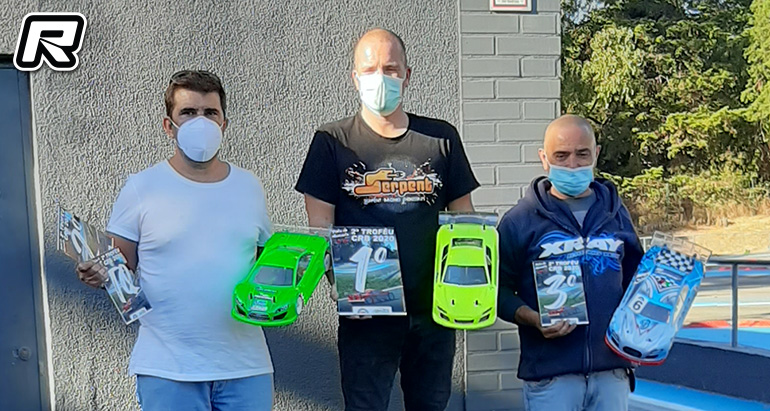 Last weekend saw the 2nd round of the CRB Cup take place in Lisbon, Portugal. Despite restrictions a solid number of drivers turned up in both touring and formula to enjoy a clean, sugar watered track and a beautiful sunny day. In TC, Rodrigo Ferreira (Awesomatix) drove brilliantly and took the TQ spot. During the finals, there was some amazing head to head competition, but in the end Hugo Miguel (Serpent) took the win followed by Rodrigo Ferreira and Rui Rodrigues (Xray).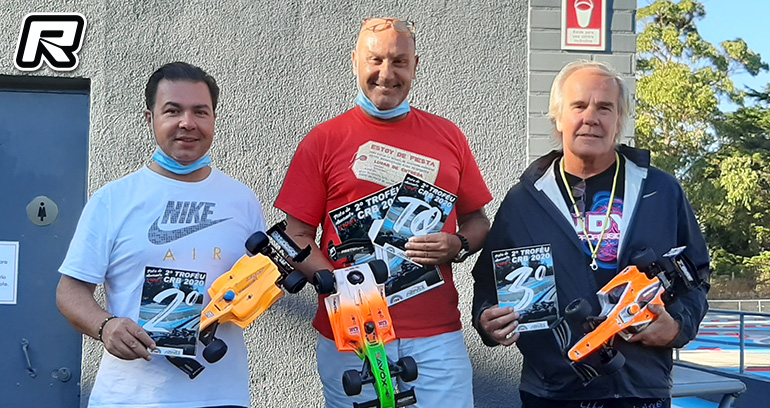 In F1, despite the low number of entrants, it was a clean sweep for João Nascimento (Xray), who topped qualifying and got 1st place, followed home by Miguel Costa (Xray) and Francisco Leitão (Xray) closing out the podium.
Thanks to Hugo Miguel for the report.
---