September 19, 2020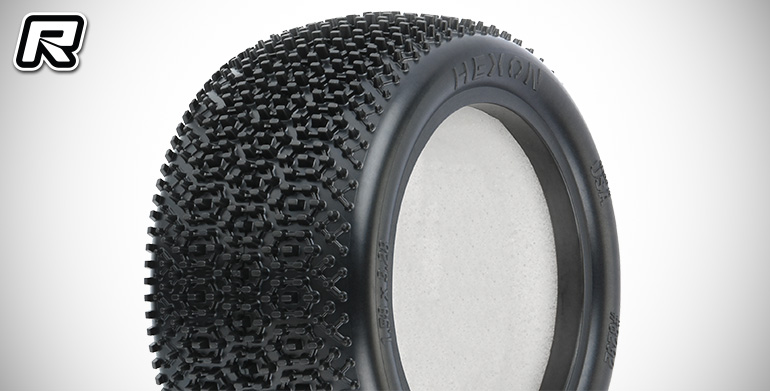 Pro-Line have also presented some new tires and wheels starting with the release of these Hexon Buggy Rear Carpet Tires. The Hexon features a hexagon pattern of uniquely shaped pins that provide longer-lasting tread and more consistent performance than previous generation carpet tires. Just like the Prism 2.0, the Hexon features a low profile tire carcass shape that lowers your car's centre of gravity for improved corner speed with the pins positioned with the flat edge pointed front to back for maximum forward grip and are narrow when viewed from the side to reduce traction rolling. This new tire also features a directional side tread so you can tune the performance of your tires to the current track conditions. You can choose to mount the standard pins on the outside for a more aggressive grip, or you can mount the vertical side pins to the outside for a more forgiving grip.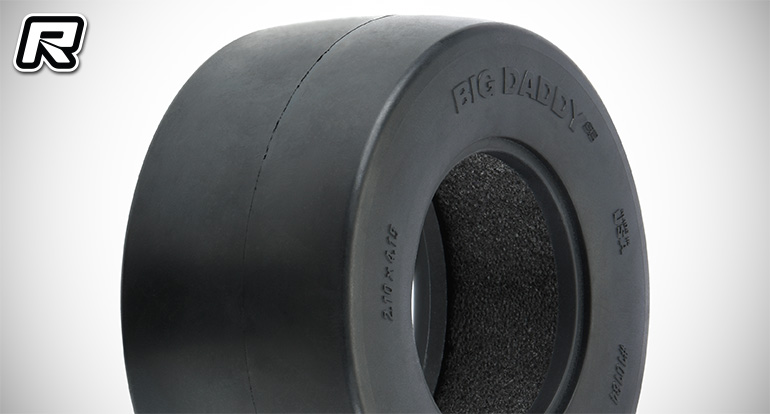 Next up is Pro-Line's all-new Big Daddy Wide Drag Slick SC tires!. The Big Daddy tire has a massive 2″ wide contact patch, which is 25% wider than standard Short Course Drag Slicks, making them ideal for low-grip, no-prep surfaces while still fitting standard Short Course 2.2″/3.0″ wheels. Pro-Line engineers added extra webbing inside of the tire for added stability at the high speeds found in drag racing. Made from Pro-Line's MC compound which has become a drag racing favourite for its incredible grip on a variety of surfaces and its resistance to stretching, Pro-Line also includes soft grey foam inserts to allow the tires to fully conform to the track surface and provide maximum grip.
---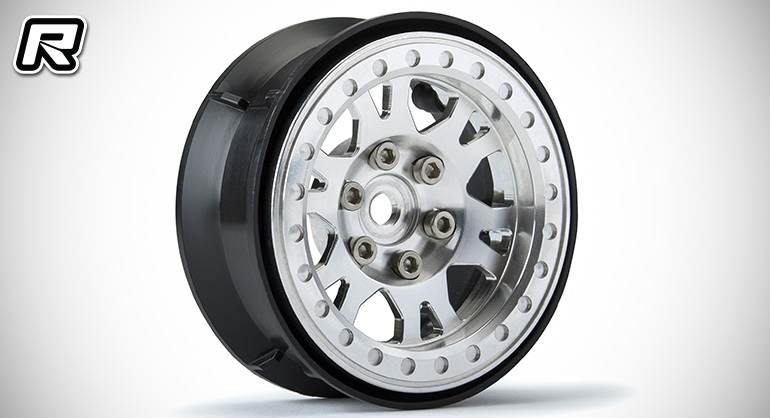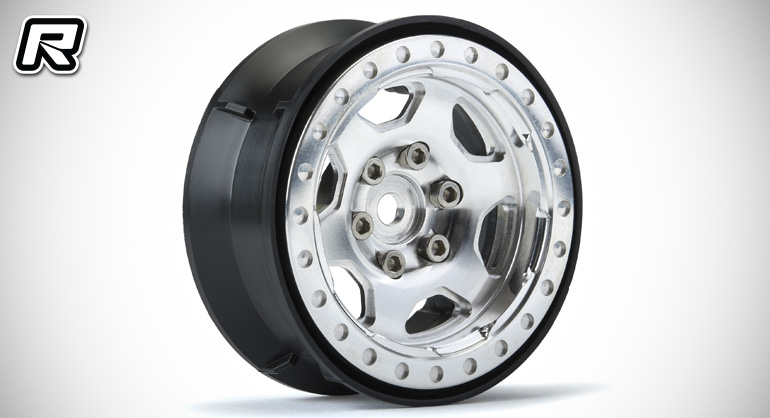 In terms of wheels Pro-Line have extended their line of aluminium bead lock wheels for crawlers with their popular Impulse and Crest Line styles also getting the machined metal treatment. The face of the both wheels has been CNC machined in the USA to exacting tolerances and precision finishes. The unique 3-piece wheel design bolts together in the back and locks on to Pro-Line's list of 1.9″ Crawling Tires.
Source: Pro-Line [prolineracing.com]
---