September 16, 2020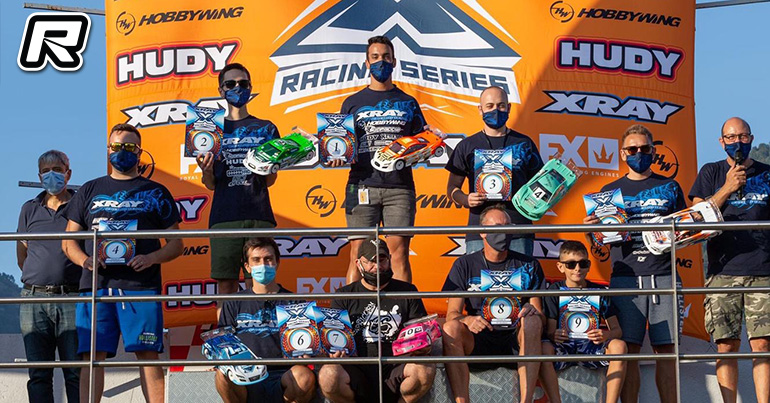 The XRS Italy event was held this past weekend at the marvellous facilities of Club Automodellistico 5 Colli in Gubbio, Perugia. The race saw 110 entries in 6 different categories. In the TC Modified class, it was the current World Champion Bruno Coelho who lead the way, in front of Alexander Hagberg, and Alessio Menicucci. The top two would finish in the same order after the triple A-finals, but Alessio Mancini moved up to 3rd, and snatched a podium spot from his team mate, The modified class was a blast to watch, with the cars reaching 125 km/h on the long Gubbio straight.
1/10 TC Modified results
1. Bruno Coelho – Xray T4'20
2. Alexander Hagberg – Xray T4'20
3. Alessio Mancini – Xray T4'20
The 1/10 TC stock category was a close affair. Nico Catelani took the TQ spot, but he had to work hard to keep a hard charging Alexandre Duchet behind him in the finals. Eventually, Nico was able to win 2 finals out of 3, which awarded him the win. Roberto Fabiano rounded out the podium, in a strong 3rd.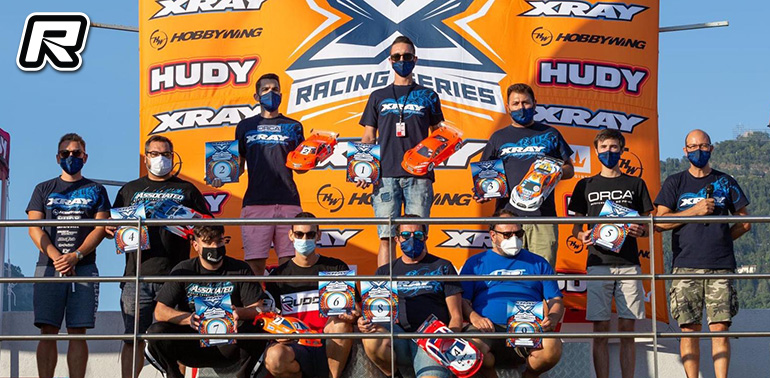 1/10 TC Stock results
1. Nico Catelani – Xray T4'20
2. Alexandre Duchet – Xray T4'20
3. Roberto Fabiano – Xray T4'20
In the 1/10 F2 TC Stock category, Luca Popoli took the win in front of Marco Gentili, and Lorenzo Buompensiere.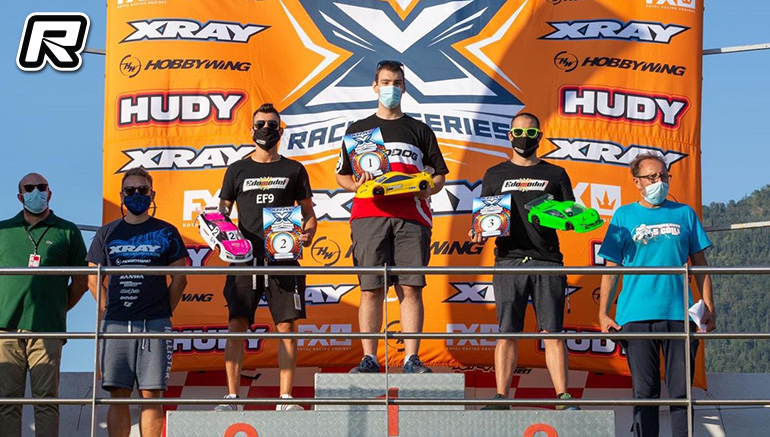 1/10 TC Stock F2 results
1. Luca Popoli
2. Marco Gentili
3. Lorenzo Buompensiere
The heavily contested 1/8 nitro class saw Jonathan Gandin take the TQ with his RX8.3, but it was Roberto De Cesare who took an early lead in the 30 minutes long final. But when everything was said and done, Jonathan came out on top, after a strong driving and strategic performance in the final. Luca Romagnoli eventually finished in the runner up spot, with De Cesare in 3rd.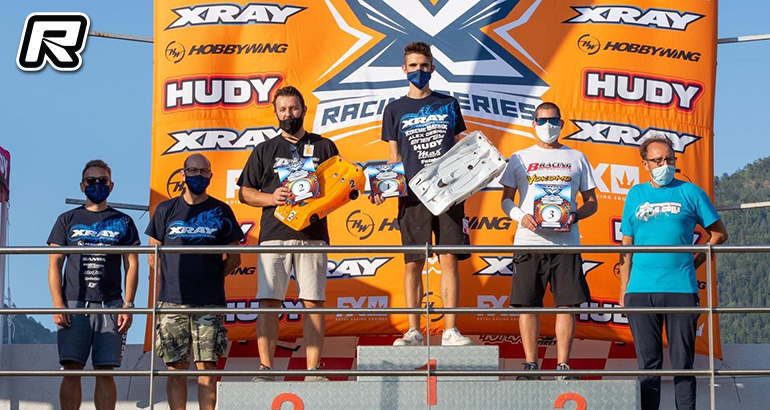 1/8 Nitro results
1. Jonathan Gandin – Xray RX8
2. Luca Romagnoli
3. Roberto De Cesare
The growing 1/8 EP Pan Car category saw a dominating performance from the Xray driver Jonathan Gandin, who took the TQ and win, awarding him his 2nd win of the weekend.
1/8 Electric results
1. Jonathan Gandin – Xray RX8E
2. Mirko Maggini
3. Arturo Tozzi
In the the 1/10 nitro class, a lot of drama unfolded already from the start of the race. The pole sitter, Alessio Agostinelli flamed out on the starting line. A few crashes and technical problems affected other drivers in the field, which meant that Alessio soon could fight his way back to the top. Mustafa Alp secured a strong 2nd place, and Alessandro Occhipinti rounded out an all NT1.2 podium, in 3rd.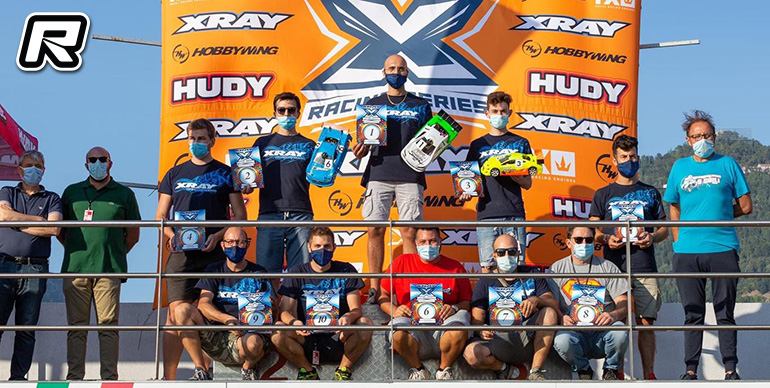 1/10 Nitro results
1. Alessio Agostinelli – Xray NT1
2. Mustafa Alp – Xray NT1
3. Alessandro Occhipinti – Xray NT1
Report by Alexander Hagberg.
Source: Xray [teamxray.com]
---