October 6, 2020
The Schumacher GP Italy 2020 took place at the fantastic indoor facility of RC Landia in Scandiano this past weekend. The event was also incorporating the warm up race for the 2020 EFRA GT12 European Cup that will be held on November 20th/22nd and that will be the first ever EFRA sanctioned GT12 race. The race was held under a dedicated safety protocol and race procedure that made the event possible in these difficult times and was open to 4 classes, GT12, TC Modified, LMP Open Modified and FWD. In GT12, it was Guido Carbognani (Team La Gang) to take the win ahead of Nathanael Goodban (Team Schumacher) and Alessio Mota (Team Schumacher).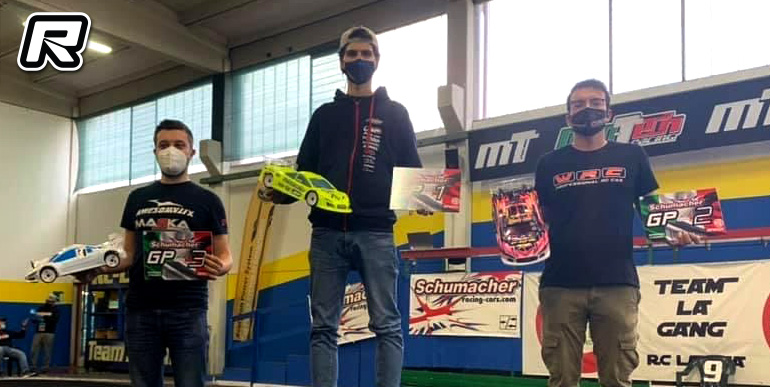 In Touring Car Modified, Schumacher's Michal Orlowski showed strong pace bringing his Mi7 to the top spot of the podium, ahead of Federico Barbieri (WRC) and Alessio Tolomelli (Awesomatix).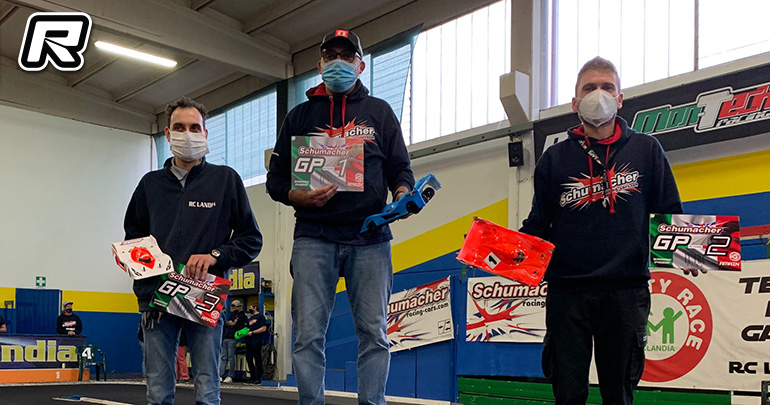 In LMP Open Modified, it was Luca Tassinari (Team Schumacher) taking the win ahead of Giorgio Lockmer and Isacco Fornaciari (Team La Gang).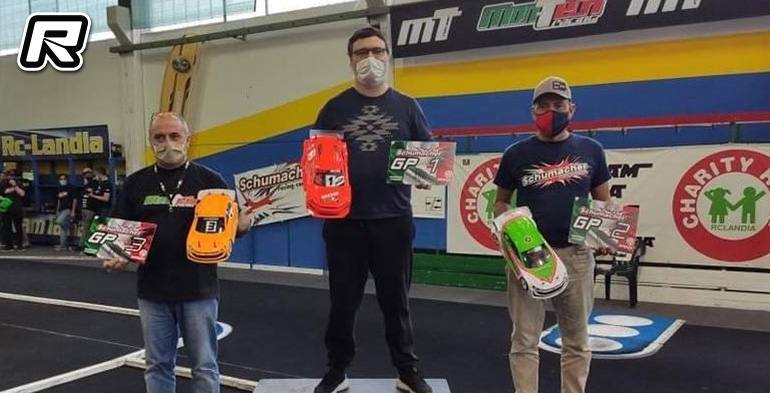 Finally in FWD, Massimo Imovilli (Team La Gang) won the race with Lorenzo Bigi (Team Schumacher) in 2nd place and Alberto Montecchi (Team La Gang) in 3rd.
Source: GT12 Italia [facebook.com]
---