November 11, 2020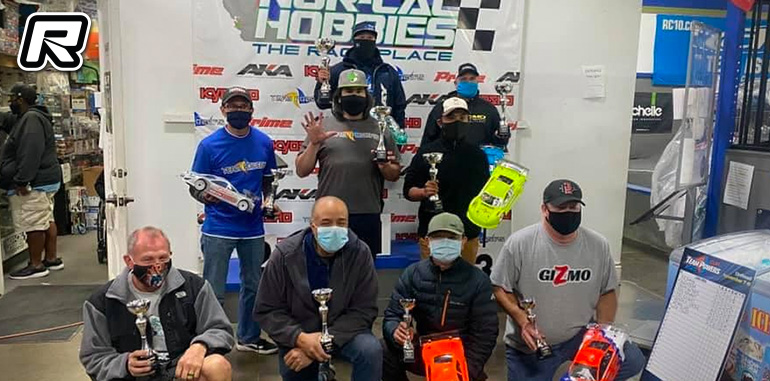 The Team Powers Cup was held at Norcal Hobbies this past weekend in San Jose Ca. Normally this race happens in April but due to Covid 19, it has been extended to November which made racing a little more challenging since it is winter time. Racers got a late start on practice as track surface was wet the night before. For the 13.5 TC class it was a tie breaker between Xray driver Lex Tyler and Sean Guthrie to decide the title. This is a heads up format schedule for 6 rounds structured with Can-Am fixed motor timing and fixed gearing. The spec tires were Team Powers 34SU. Racers had to pick a motor for Saturday and give back to shuffle with a different motor on Sunday and this all keeps an even playing field.
Both Lex and Sean had all 1st finishes until the last round of heads up which Sean took 1st Lex in 2nd. Going into the last round of the cup, Mother Nature decided to let the rain fall on the track forcing the entire program to a halt. Scoring was decided to 5 rounds and one throw out. After throw out, it was Lex Tyler who clinched the overall win on tie breaker as the only one to complete a 24 lap run on Saturday leaving Sean Guthrie in 2nd and Jeff Auxier Yokomo driver in 3rd out of 24 qualified Premiere cup racers.
13.5 TC class results:
1. Lex Tyler
2. Sean Guthrie
3. Jeff Auxier
In the Modified division it was Xray driver Lex Tyler who came out on top after another tie breaker with EJ Evans. The modified class had 8 racers that competed for 6 heads up races with shuffling positions on the grid. EJ Evans had 3 1st place finishes, Lex Tyler with 2 1st place finishes but more 2nd place finishes to keep the score lower. After throw out it was Lex Tyler who clinched overall win over EJ Evans in 2nd by two points and Kyle Colbert in the 3rd. title.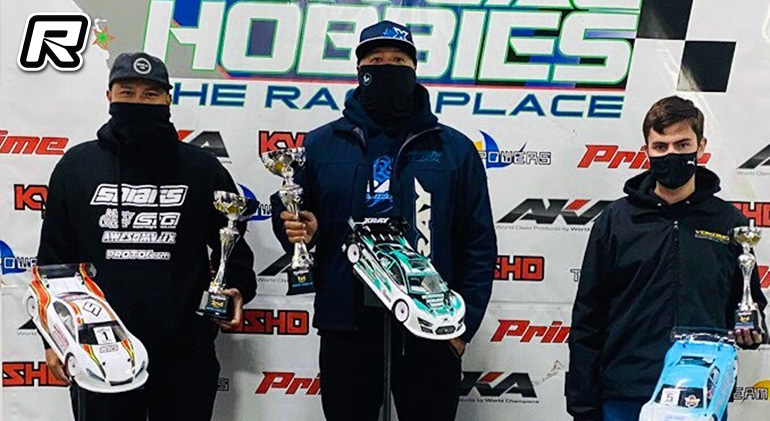 Modified results:
1. Lex Tyler
2. EJ Evans
3. Kyle Colberta
Source: Xray [teamxray.com]
---