November 19, 2020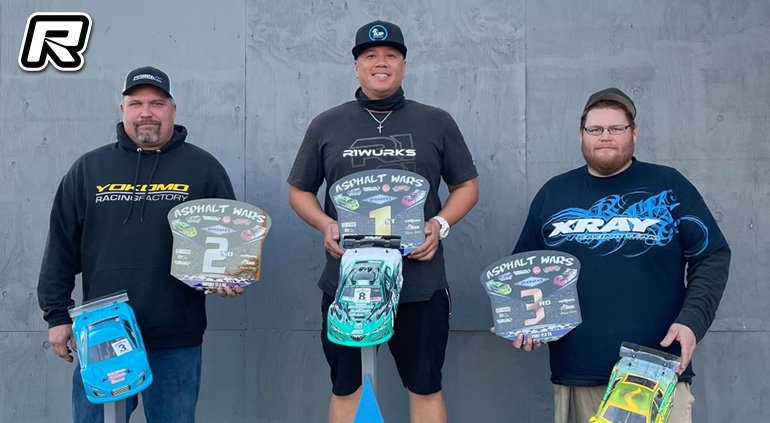 Last weekend was the last leg of a four round points chase for Asphalt Wars in NorCal. This event was hosted at Speedworld Raceway in Roseville California. With a lighter turnout due to weather conditions, there was still quality racing. In 17.5 TC it was Xray driver Lex Tyler who would take TQ honours and win the single main from tone to tone with Jeff Auxier (Yokomo) in 2nd and Marcus Plumlee (Xray) in 3rd.
17.5 results:
1. Lex Tyler – Xray
2. Jeff Auxier – Yokomo
3. Marcus Plumlee – Xray
For Mod TC Xray America ace Brandon Clements would take TQ honors and had a battle with Lex Tyler in the final after having to come back from a roll on first lap. Getting passed Eric Albano (Awesomatix) and Alex Fera (Xray) after some laps, Clements would close the gap on Tyler in the lead. With two laps to go Tyler caught a little air going through crosstown allowing Clements to get by and win the last leg with Lex Tyler in 2nd and Alex Fera in 3rd. Lex Tyler would take overall win for four rounds of the series with Aaron Lewis (Yokomo) in 2nd and Brandon Clements in 3rd.
Modified results:
1. Brandon Clements – Xray
2. Lex Tyler – Xray
3. Alex Fera – Xray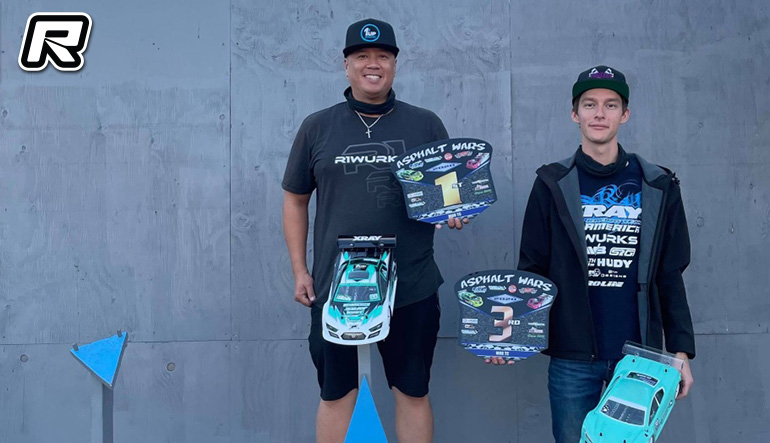 Modified overall series results:
1. Lex Tyler – Xray
2. Aaron Lewis – Awesomatix
3. Brandon Clements – Xray
Source: Xray [teamxray.com]
---