April 27, 2021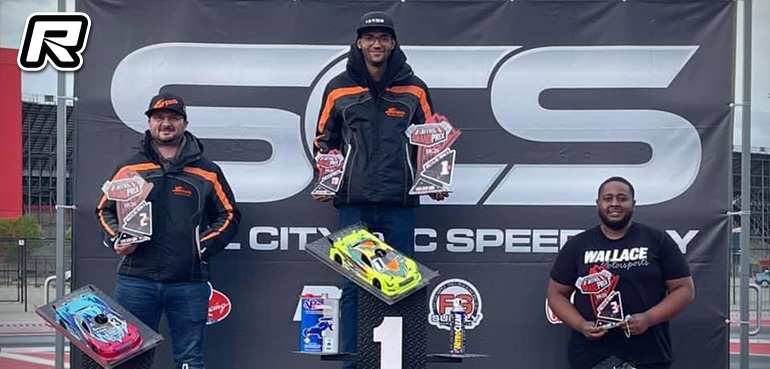 The annual Protoform Grand Prix kicked off the West Coast RC Racing season over the past weekend at Steel City Speedway. Wallace Motorsports was in attendance along with some of the best US talent in 8th scale, sedan, GT and electric classes. The format was qualifying points, best 2 out of 5, and odd/even semi-finals to make the A main. In sedan, Serpent team driver, Bryce Butterfield, would take TQ in the final round while Wallace Motorsports/Infinity driver DJ Apolaro would win super pole to automatically seed into the A main. For 8th scale expert, local fast guy, Chris Velez, was able to secure TQ from a charging field of fast talent. It came down to the last qualifier as 4 different people during qualifying took the top spot during their round. Wallace Motorsports/Infinity team driver Robbie Cerrato was able to dominate super pole and start P2 on the grid.
For the Sedan final, Serpent team driver and local favourite, Bryce Butterfield, would take the win late in the race from team mate Walter Diaz. Wallace Motorsports driver Diatta Collymore would round out the podium after starting 9th.
Sedan Final:
1. Bryce Butterfield
2. Walter Diaz
3. Diatta Collymore
4. David Blakeney
5. Henry Turner
6. Taylor Elias
7. Jose Casas
8. Ivan Garcia
9. Michael Palazzola
10.DJ Apolaro
In the 8th scale Sportsman final, Ken Loudermilk would win from Richard Lim in 2nd while Wallace Motorsports driver, Jaccob Cerrato, would finish 3rd after a great battle with his good friend, Brandon Thomas who was TQ.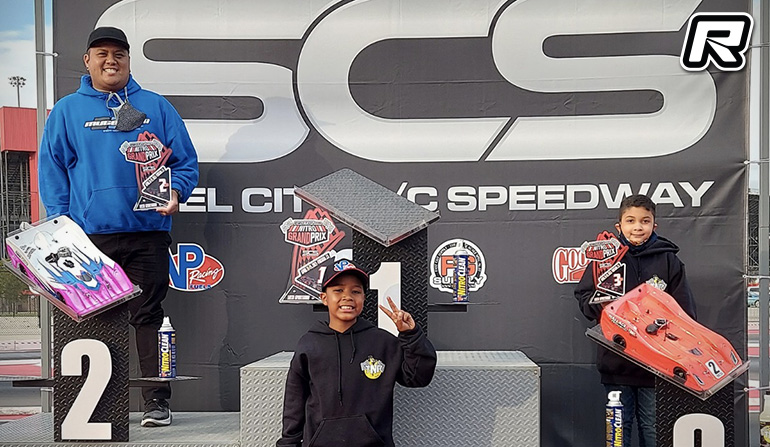 1/8th Sportsmans Final:
1. Ken Loudermilk
2. Richard Lim
3. Jacob Cerrato
4. Ronnie Bazik
5. Daniel Harms
6. Alex Brenes
7. Brandon Thomas
8. John Christensen
9. Chris Nelson
10.Sal Bissada
Lastly, the 8th scale expert final was exciting. The top 5-6 guys were all near the same speed, and on the same lap for most of the race. Early in the race, Wallace Motorsports driver Robbie Cerrato, was able to take the lead until a race incident with 2nd place would cause him to fall back. This provided DJ Apolaro the opportunity to charge to the lead and never look back. DJ would finish 1st, Chris Velez (Mugen) would finish 2nd, and Infinity driver Joel Johnson, finished 3rd.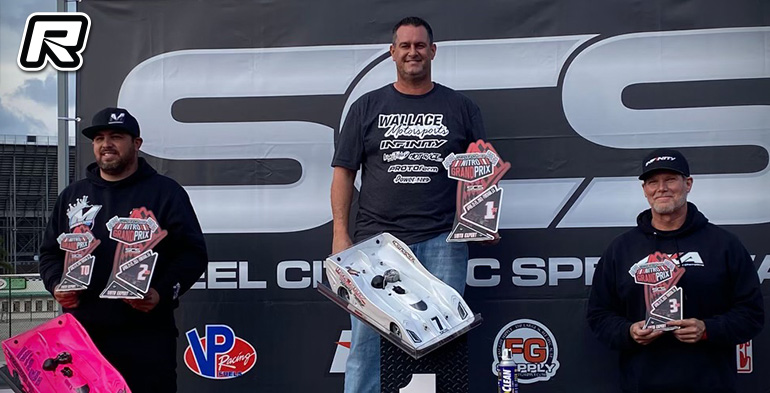 1/8th Expert Final:
1. DJ Apolaro
2. Chris Velez
3. Joel Johnson
4. Robbie Cerrato
5. Paolo Morganti
6. Garen Hagobian
7. Jacob Cruz
8. Chris Verano
9. Eric Dennet
10.Brandon Cho
Source: Wallace Motorsports [wallacemotorsports.net]
---