May 27, 2021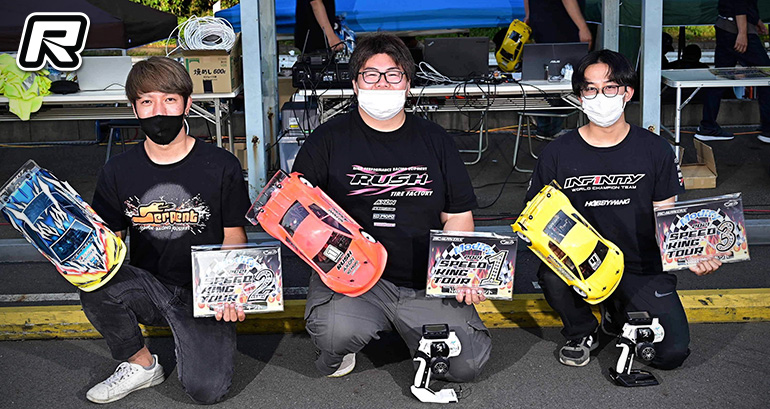 The second round of the 2021 Speed King Tour took place last weekend at the NEXT circuit in Chiba prefecture. Although the second round had been planned for the TM Circuit Wakayama outdoor tarmac track on the same day, it had to be replaced due to Covid-19. The Wakayama round will be held at a later date. Super Stock, Stock and Modified classes were run at the event, the same as round one. Super Stock class entrants used the G-Force ESC, motor and Super RC (Radicon) original battery pack. And the race motor is lent by the organiser. After three rounds of Modified class qualifying, Yugo Nagashima put in the fastest laps and times with his Serpent car, but RUSH driver Hayato Ishioka beat Yugo at the Super lap qualifying session.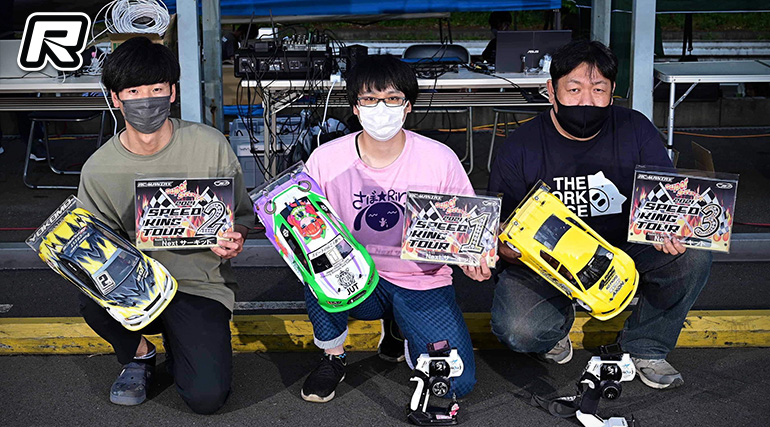 Ryo Sekine kept his position from start to finish in the Super Stock class A main final and Yuta Kaneko finished 0.4sec behind Ryo. Takashi Enomoto finished third in this class.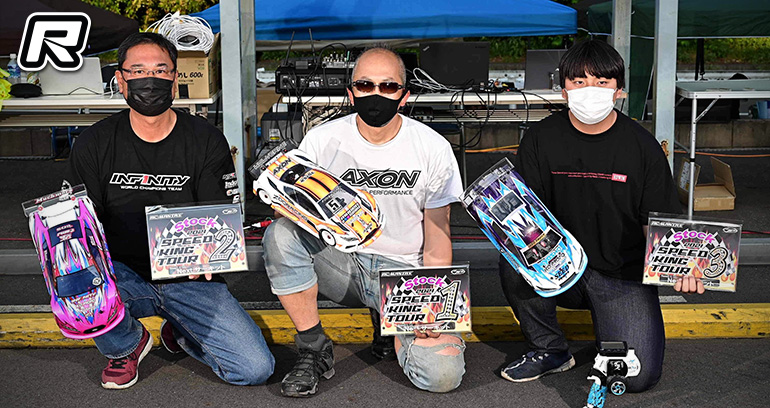 In the Stock class A final, Kazuma Murai and Syuntaro Suzuki clashed at the beginning of the race and then Kazuma had a drive-through penalty and lost his position. Taku Wakamatsu took over the race lead after the accident and he won Speed king Tour for the first time from Hiroki Kawase and Yusei Iida.
Modified class A final was an exciting race. TQ driver Hayato made good start but Yugo chased Hayato and was able to overtake him on the straight way. Hayato quickly re took Yugo and could hold onto his position with Hayato eventually winning by 0.18sec from Yugo. Infinity driver Shin Sawada took third position.
Next round of Speed King Tour will be planned at Infinity international RC speedway in the Mie prefecture but the date has not been decided, again due to Covid-19.
Source: Speed King Tour [facebook.com]
---