May 14, 2021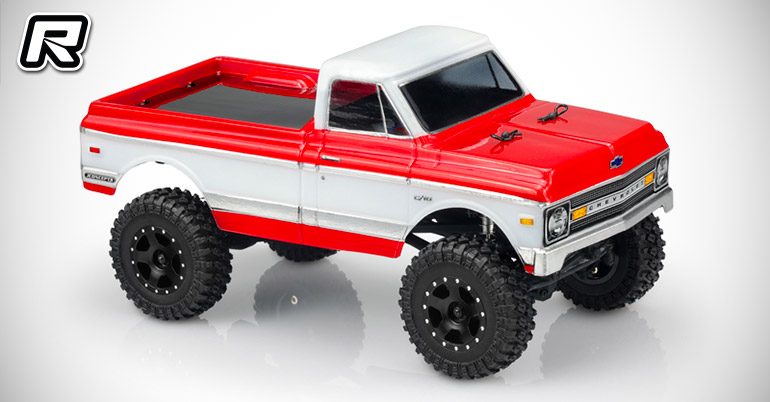 JConcepts have released a trio of new bodyshells for the Axial SCX24 starting with this 1970's Chevy K10. The 1970 shell is powerful, and the square body shape is a shout-out to simpler times when a hard day's work was a bedful of goodness. For the 1970, a lot of the glamour rested in the front grille and headlight package as well as the layered and sculpted rear tail gate and taillight section. These details are found on the included decal sheet along with many emblems and trim packages to complete your body in several popular looks from that generation. A chiseled front-end is gently swept back from the centre. Fenders wells are round with raised edging making them ideal for several different 1/24th scale tires on the market.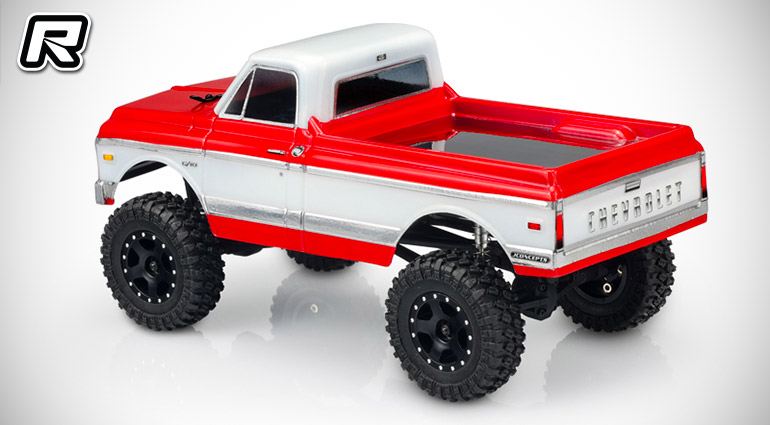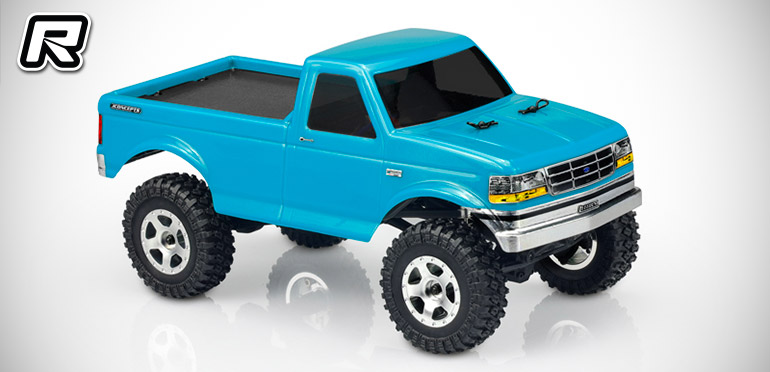 JConcepts has now made available the 1993 Ford F-150 body shell to enthusiasts with the Axial SCX24. The hard bodyline positioned front to back give the truck heart and the 'Built Ford Tough' personality. The lowered section of the bed allows for body mount positioning or an assortment of scale aftermarket accessories. A small front bumper is built into the body which can either be tucked behind the single tube bumper found on the Axial or simply positioned without stock items for more street truck appeal. The body comes clear and includes an authentic decal sheet and easy to use window mask for the detailed hobbyist.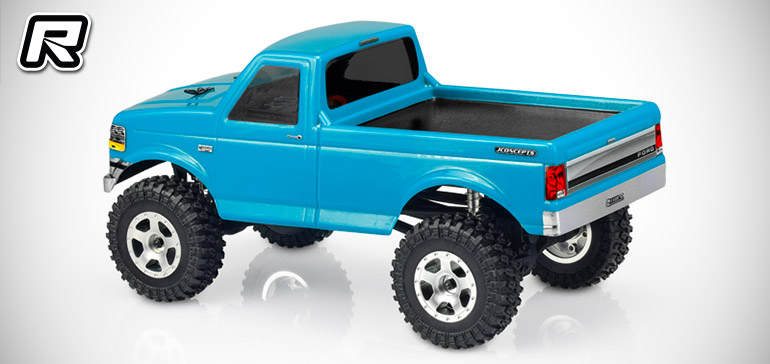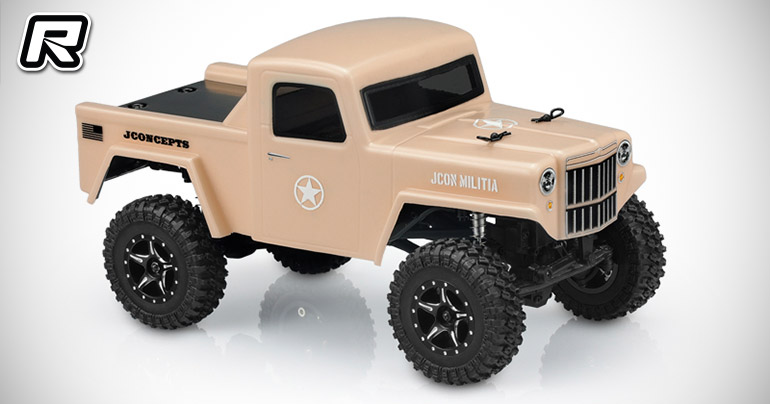 The Creep by JConcepts is the latest in tough and dependable designs suited to high articulation vehicles in the scale community. The Creep began a hard life working the local farms, occasional fair and eventually into the mud pits. Pulling the Creep from the hard work of a farm truck was not easy, however, JConcepts has dropped the cloth on a new crawling legend. Starting with a crisp front-end, the narrow truck has a skeleton like grille and beady eyes that have an angular V shape structure setting up the hood line and front-end clip. The long nose dead-ends into the V-shaped windshield which transitions into a large single cab providing that all-important vintage feel.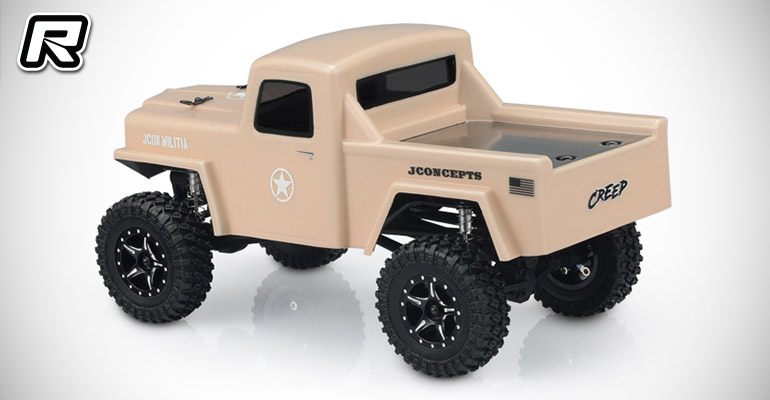 Source: JConcepts [jconcepts.net]
---