June 17, 2021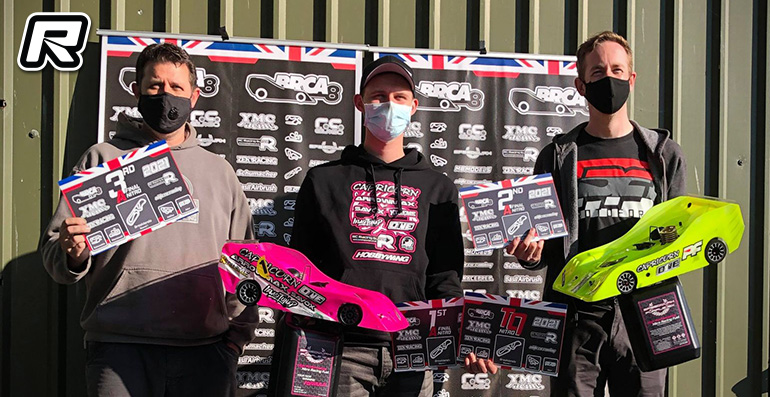 The opening round of the BRCA 1/8 Circuit Nationals was held at the ultra-fast Brookland circuit in Kent recently, with warmer weather greeting the racers. It was great to see and welcome many new and returning drivers to the class including Ralph Crampton, Rob Colman and Vinicent Meron among others. Around 40 drivers were competing across the two classes with the usual front runners in nitro class of Tim Wood, Alex Thurston and Mark Green fighting for honours in qualifying, with Alex taking 3 out of 4 rounds and TQ. The Nitro A-final was a spectacular watch for all, with close racing at high speed, Brookland delivered an entertaining 30-minute final, Alex Thurston and Tim Wood exchanged positions early on then Alex was about to take a comfortable lead. Unfortunately, both Tim and Mark Green were to retire early on after a racing incident allowing Alex a heathy lead out front.
This also promoted James Conolly, David Spashett and Andy Hastings up the order to chase Alex, at around 20minutes Alex then hit mechanical issues with a glow plug causing him to lose power and in the pits for some time. This meant he dropped down the order and had to go chasing down the guys at the front with a recovery drive. Alex retook the lead after putting in some fast laps but then his engine flamed out on the last lap allowing James Conolly with a chance of taking a 1/8 national win, unfortunately for James more final lap drama unfolded with him making a mistake and causing major damage to his car, this left Alex to take the win driving Capricorn, James second and David Spashett clinching third, a lap down.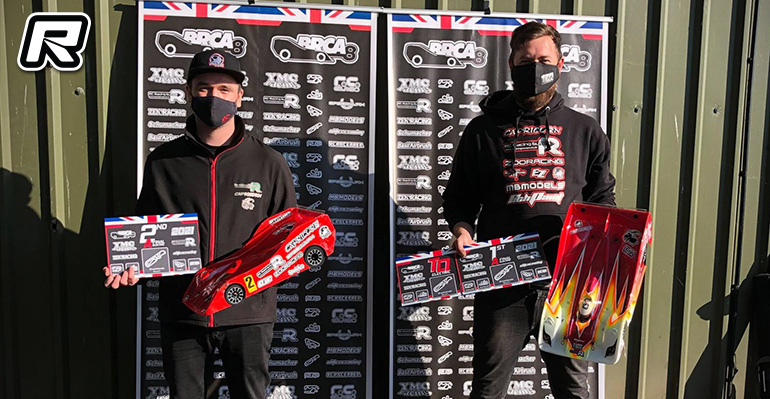 In the electric class Billy Fletcher and Mikey Mansell who were setting the pace, Billy determined to go one better than last year in the championship and without Michael Lee present was looking to take full advantage. The Capricorn chassis seemingly becoming a popular choice amongst the electric field, Mikey set the early pace in the opening rounds of qualifying only for Billy to come through in the final two rounds to take TQ. In the finals Billy dominated the 3 legs taking the win each time, meanwhile Mikey and Greg Fairlie battled it out for the runner up spot with Mikey taking it across the finals. Also making it into the A final were Mark Rogers, Lee Henson and Chris Betts all of whom are relative newcomers to the class showing their potential for the championship podium positions.
Overall a great start to the season in both classes and the next round is at Adur 19/20th June.
Thanks to Michael Walton for the report.
---