October 15, 2021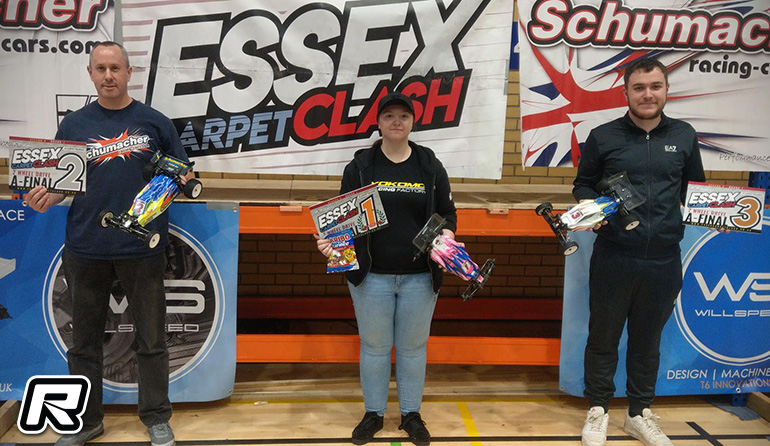 Last weekend was the first round of the EssexCarpetClash, seeing it return for its fourth year. A neatly and fun to drive track greeted the drivers in the morning, who were all eager to get back racing indoors, after an absent season last year. Four rounds of qualifying took place, where it was clear that Yokomo factory driver Harley Eldridge meant business, securing TQ in 3 rounds, in both the 2wd and 4wd classes. In 4wd, Stephen Brown could only do second best and would line up second on the grid for the finals infront of a fast John Painter. 2wd saw the experienced Ellis Stafford fight his way to take the 2 spot for the finals, while it was a close fight for 3rd, 4th and 5th on the grid between, Luke Mills, Stuart Joyce and Kyle Moon.
3 legs for all finalists, again saw Eldridge showing how its done, by taking the win in the 1st two legs of both 2wd and 4wd and handing her the meeting win. Stafford, with his Schumacher car was able to hold on to take 2nd for the meeting, after close battles with Eldridge in legs 2 and 3. Luke Mills driving his Willspeed car rounded off the podium have a constant days racing.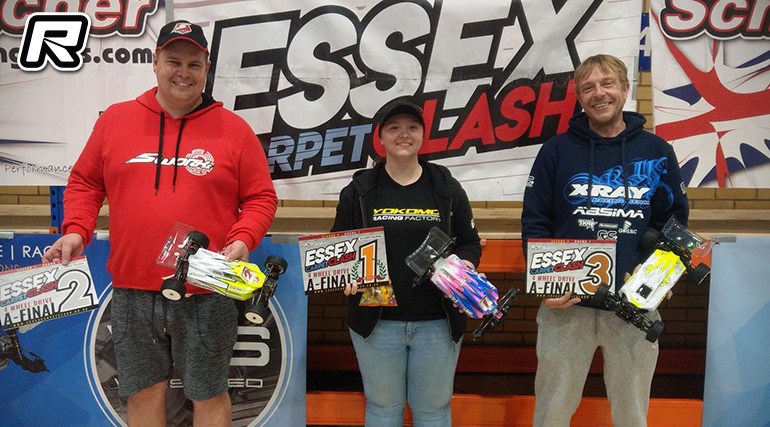 4wd would see Brown, finish the day in 2nd place, having two 2nd's and a 1st counting to his score. Lee Hedges was able to take the bottom step of the podium after fighting his way to finish 3rd in all three legs of the final.
Source: EssexCarpetClash [facebook.com]
---