November 22, 2021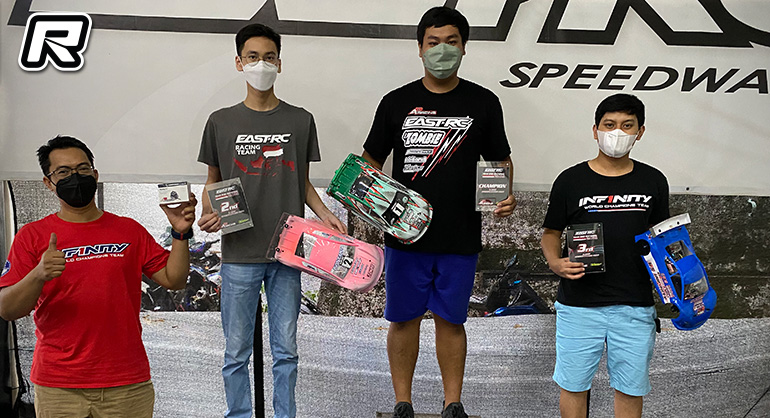 The annual East National Year End Race 2021 was held at East RC Speedway, Jakarta last weekend. All in there were 40 entries which participated in TC Expert Class, TC ProStock Class, Sportman Class and Mini Class. In TC Expert it was Bowie Ginting who started from pole followed by Ridhwan Suteja and Muhammad Izzah. It was a tight race between the front threee driver however the the final result remained unchanged from qualifying as Bowie secured the overall win. Yusuf Demas was dominant from qualifying to the final to secure the overall win in the ProStock class. Chandra Yosef came in 2nd while Benyamin Wiharja took 3rd.
TC Expert Class:
1. Bowie Ginting (East RC/Zombie)
2. Ridhwan Suteja (Destiny/Muchmore)
3. Muhammad Izzah (Infinity/Zombie)
4. Ary Aditya (Serpent/Zombie)
5. Kaka Syahlan (Xray/Zombie)
6. Teddy Syach (Tamiya/Zombie)
7. Andhyka Pranusatya (Yokomo/Zombie)
8. Bambang Bams (3 Racing/Hobbywing)
9. Andre Subroto (Tamiya/Muchmore)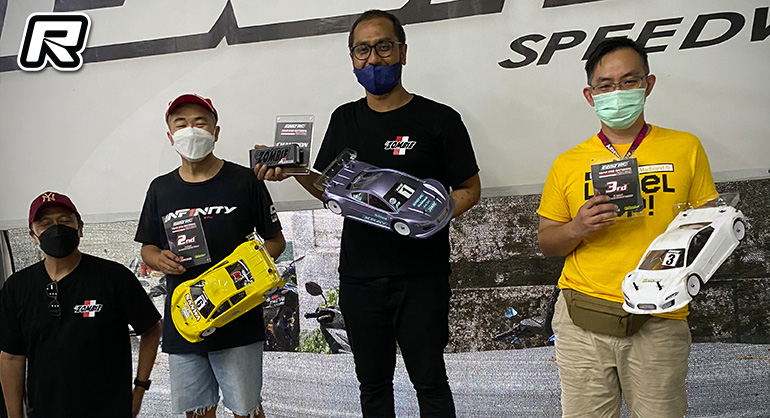 TC ProStock Class:
1. Yusuf Demas (Xray/Muchmore)
2. Chandra Yosef (Awesomatix/Muchmore)
3. Benyamin Wiharja (TOP/Hobbywing)
4. Asdi Nurmediana (Infinity/Hobbywing)
5. Muhammad Ronaldi (Xray/Zombie)
6. Denny Pangestu (Xray/Hobbywing)
7. Wowon Trestiady (Serpent/Zombie)
8. Imam Liyanto (Xray/Hobbywing)
9. Tjokki Hasan (Xray/Muchmore)
10. Dede SP (Xray/Hobbywing)
Thanks to Bowie Ginting for the update.
---