November 5, 2021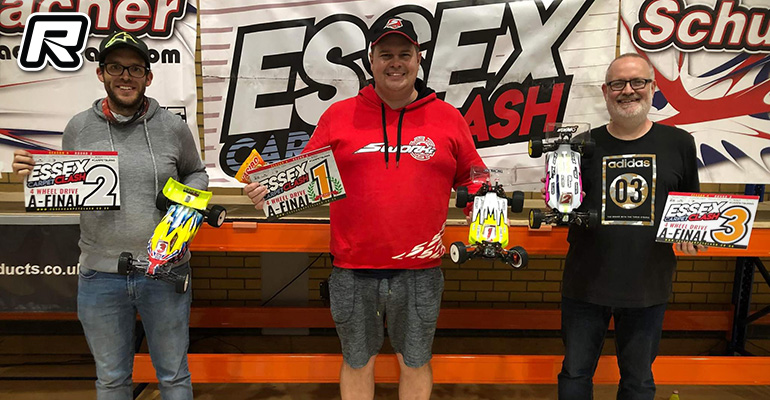 Round 2 of EssexCarpetClash4 took place last weekend. A fun track greeted the drivers in the morning and with the 'slippery section' proving to be quite challenging. In 4wd, Stephen Brown dominated qualifying topping the sheets in all four qualifiers. John Painter took the two spot ready for the finals, with David Orbell behind. 2wd saw a tussle between Ellis Stafford and Kyle Moon in each heat, with Stafford just edging the runs. Stephen Brown was also in the battle, placing good round scores to line up 3rd on the grid ahead of Christopher Delves Delves.
The 4wd class would see the pole man continue his run at the front, taking all leg wins and giving him the meeting win. Orbell, managed the fight his way to take 2nd in the last 2 finals, rewarding him with 2nd place on the podium, with Painter rounding off the top 3.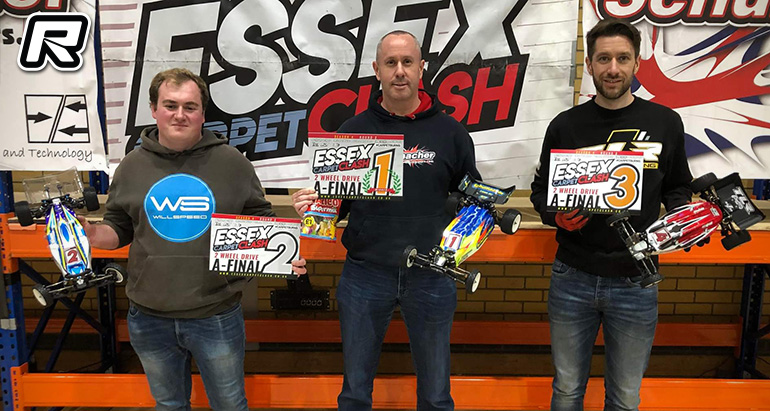 Kyle Moon took leg 1 win, setting him up with a good position with the final legs after Stafford had a bad run finishing last. Needless to say Stafford's experience came through and he was able to take the last 2 leg wins and the over all meeting win. Moon finished on the 2nd step, while it was Christopher Delves heading the 3 way tie for third with his better leg finisher and time ahead of Stephen Brown and Stuart Joyce.
Round3 is at the end of November, already looking to be a busy meeting and full for 2wd.
Source: EssexCarpetClash [facebook.com]
---