December 1, 2021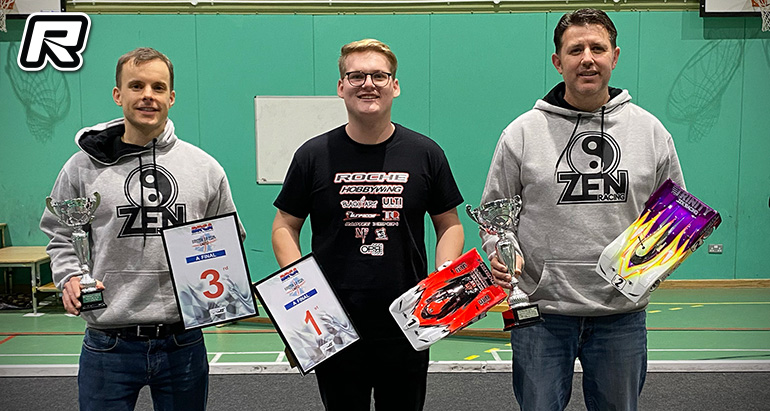 The BRCA 1/12th section British Grand Prix was held recently in Eastbourne. The event was a celebration of return to racing following the disruption caused by the COVID pandemic. The Grand Prix was a different format to typical national meetings and had two classes, LMP12 and GT12 racing at the same event over two days. Saturday would see controlled practise and four rounds of qualifying before a further two rounds of qualifying and three finals for all drivers on the Sunday. An entry of 44 LMP12 drivers and 25 GT12 drivers gave a great atmosphere and competitive racing throughout the field. The Eastbourne club laid out a large track using the carpet which had been previously run at the 2020 World Championships. A large technical track provided a challenge for the drivers and the extra space allowed for great racing.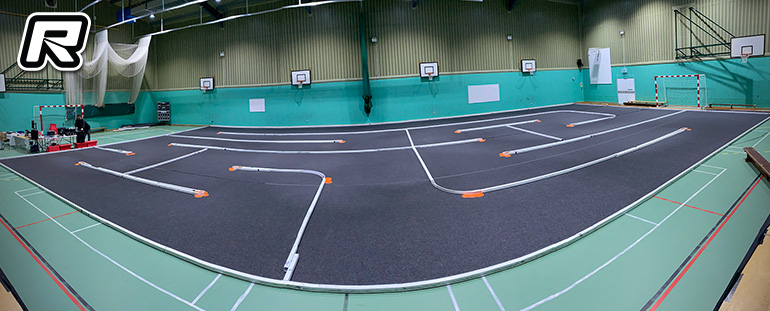 On Saturday the grip came up quickly and by the time practise was over drivers were already setting fast times. In GT12 it would be Daniel Robins, the recently crowned European junior champion, who would set the early pace edging ahead of a very fast Stuart Rand with Mark Jewitt and Nathan Goodban close in pursuit. Heading into the final round of qualifying for Saturday there was only 3/10th of a second between Daniel and Stuart's times. However Daniel would find more pace and be the only driver to score 26 laps and hold the overnight FTD.
In the LMP12 class there was one name at the top of the timing sheets for all four rounds on Saturday and that was David Spashett. Ollie Payne was in close pursuit but could not manage to better the time posted by David. Mark Stiles, Matthew Varah and Adam Mackman were also on pace with the same number of laps, but it would be David who would hold the overnight FTD.
Sunday would see another two rounds of qualifying. There was a change in the weather and with the ambient temperature in the hall dropping there was concern that the track would not yield any faster times. However, it quickly became apparent that this was not the case with many drivers posting faster times in rounds five and six. In GT12 Nathan Goodban had found a lot of pace overnight and with a car that was much more settled took FTD by two seconds. Daniel Robins was still very quick lining up second with Mark Jewitt completing the top three with Stuart Rand only a 10th of a second behind in fourth place.
In LMP12 Ollie Payne would find the pace that he had been threatening the day before and managed to get ahead of David by a slim margin of half a second with both drivers sitting a lap clear of the rest of the field. Matthew Varah would complete the top three with Mark Stiles, Adam Mackman and Ben Vincent all on the same number of laps and only separated by a few seconds.
Finals were over three legs with two to count. In GT12 the top four drivers would battle over all three legs to decide the winner. In leg 1 Nathan pulled away from pole position to secure the win with Mark finishing second ahead of Daniel. Stuart dropped back finishing fifth. Leg 2 would see Nathan with a car that did not look as well balanced as it did previously and Daniel would capitalise on this to take the win with Nathan in 2nd, Mark third and Stuart maintaining 4th place. Going into the final leg it was all to play for with any of the top three drivers being able to secure the overall win. Nathan would again pull away from the front and an early mistake from Daniel dropped him back allowing Mark and Stuart past before a further mistake that resulted in the car rolling over and requiring marshalling took him out of contention. Stuart and Mark were battling each other and swapping positions allowing Nathan to pull away and win the third leg taking the overall win for the weekend. Mark would win out to come second with Stuart in 3rd. This resulted in a tie break between Daniel and Mark for second place with Daniel coming out on top with a faster overall time.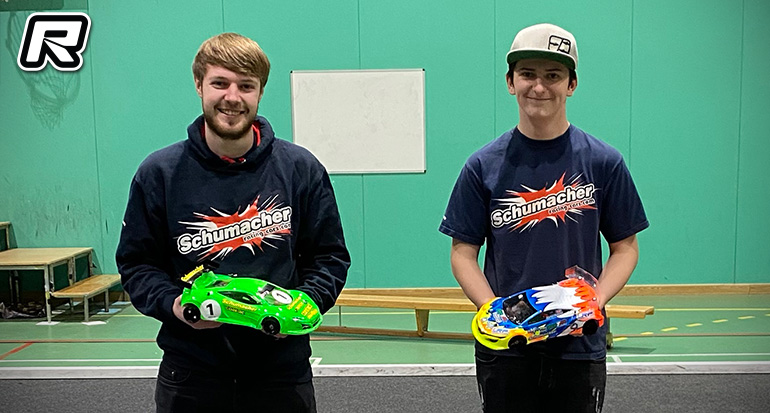 GT12 A Final Result
1. Nathanael Goodban – Schumacher
2. Daniel Robins – Schumacher
3. Mark Jewitt – Schumacher
4. Stuart Rand – Schumacher
5. Joseph Moore – Schumacher
6. Ewan Thompson – Schumacher
7. Michael Hull – Schumacher
8. Mark Fitzsimmons – Schumacher
9. Glenn French – Zen Racing
10.Stephen Rogers – Schumacher
The LMP12 final was a more straight forward affair with Olly Payne dialling in his car setup as well as his driving with two clean runs in leg one and two giving him the overall win and allowing him to choose to sit out of leg 3. With two second places and a win in leg 3 David was safe in second place. Third place was a 3 way battle between Matthew Varah, Adam Mackman and Mark Stiles with Matthew Varah winning out to secure third place.
LMP12 A Final Result
1. Ollie Payne – Roche
2. David Spashett – Zen Racing
3. Matthew Varah – Roche
4. Adam Mackman – Schumacher
5. Mark Stiles – Roche
6. Ben Vincent – Roche
7. Morgan Williams – Roche
8. Sam Coult – Schumacher
9. Charlie Colby – Zen Racing
10.Andrew Smith – CRC
Special mention to some very fast junior drivers who made it into the A finals for the first time. In GT12 Joseph Moore qualified 6th and finished 5th and Ewan Thompson who qualified 5th and finished 6th. In LMP12 Charlie Colby qualified 9th and finished 9th and Sam Coult who qualified 10th and finished in 7th. Alongside Daniel Robins they are sure to be stars of the future.
The Grand Prix was a fantastic event with some great racing throughout all of the finals. It was the perfect introduction back into national level racing for the 1/12th section before the national championship begins in January. The Eastbourne club made the most of their fantastic facilities with a great track, smoothly run race control and friendly club members providing food and drinks in the pit area. The club is hosting round one of the national championship and we look forward to returning again for another great event in January.
Source: BRCA [brca.org]
---