January 25, 2022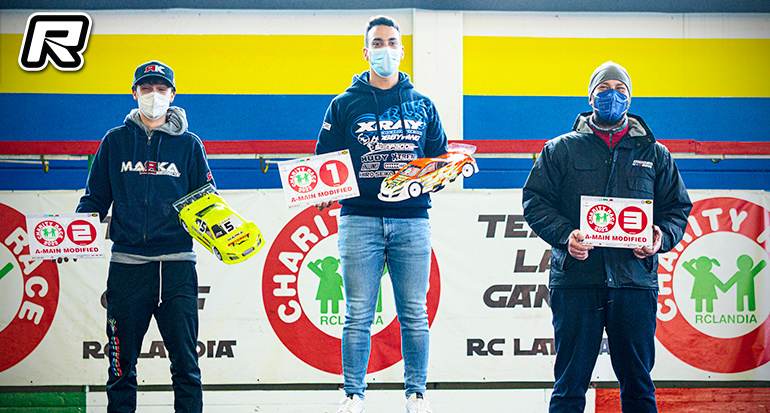 The 2022 edition of the iconic Charity Race took place last weekend at the RC Landia indoor track in Scandiano (Italy). As always, the proceeds from entry fees as well as the traditional end-of-race lottery with prizes offered by numerous sponsors will be used to purchase medical material for the paediatric ward of the nearby Reggio Emilia hospital. The race saw a solid entry which confirms that the event is now a great classic on the international calendar and the smooth running was guaranteed by the federal ACI Sport protocols for RC Racing and the approval of relevant local authorities. In Touring Modified, Bruno Coelho (Xray) dominated the race with TQ and final victory ahead of Gabriele Berselli (Awesomatix) and Michele Romagnoli (Mugen).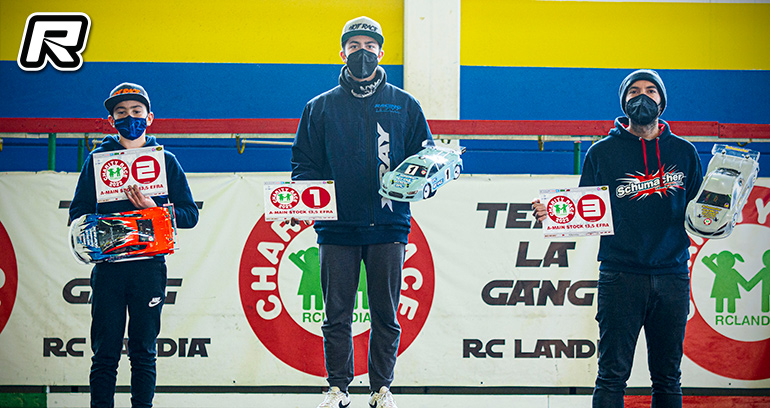 In Touring Stock, a great fight between two very fast youngsters. Luca Romagnoli (Xray) took the win, ahead of Filippo Domanin (Xray) and Luca Giovannoni (Schumacher).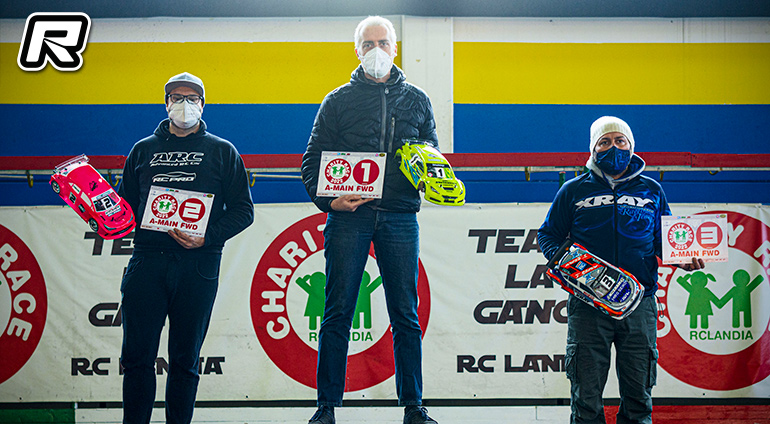 In FWD, Guido Carbognani (Awesomatix) seals the top spot on the podium ahead of Alessandro Arisi (RC Pro) and Roberto Fabiano (Xray).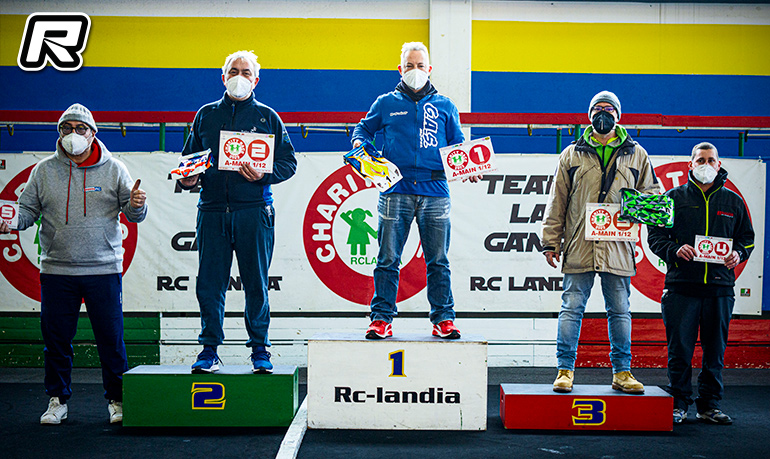 In LMP Modified, Marco Mazzini (Awesomatix) confirmed his excellent form, winning ahead of Mario Neri (Awesomatix) and Marcello Galli (Awesomatix).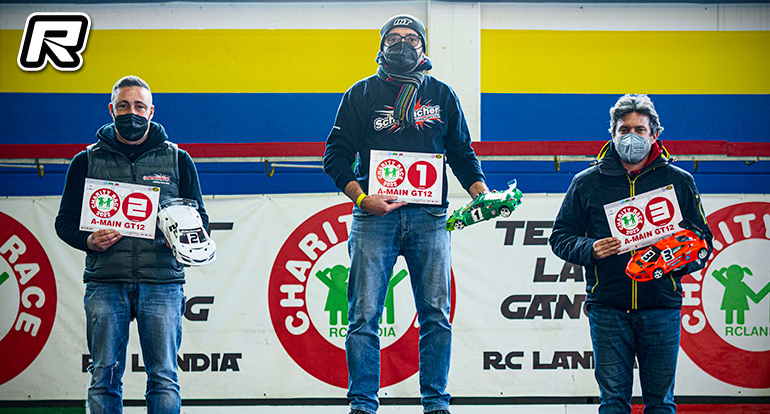 Finally, in GT12, Luca Tassinari (Schumacher) took the win ahead of Davide Mischiatti (Schumacher) and Alessandro Giubbilei (Schumacher).
Source: A.S.D. Team La Gang [facebook.com] / Photo credit: Callo Albanese
---