February 26, 2022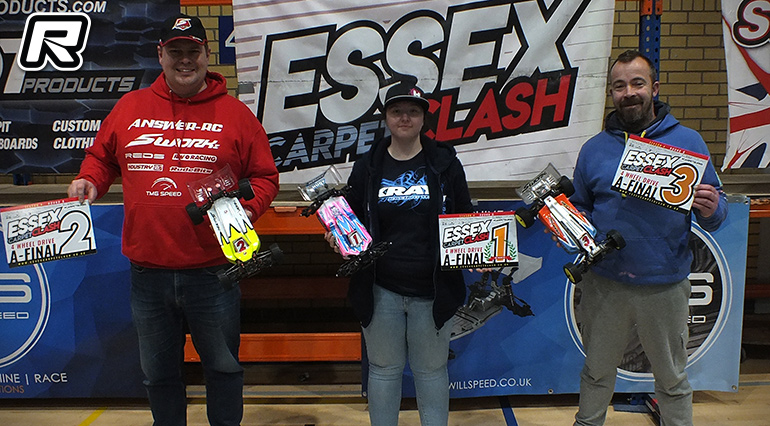 Round 5 of EssexCarpetClash4 took place last Sunday, and the drivers entered the venue to a slightly untraditional track layout compared to normal. With the straight in the centre of the track, a cross over and a larger jump for this round, it was a 'Marmite' track for the drivers. After heated practice, the 4 rounds of qualifying started with the best 2 to count. Harley Eldridge got to grips with the track straight away taking the top spot in all rounds. Stephen Brown would line up second with Steven Kelly in 3rd beating Lee Hedges on a better time. 2wd saw a number of drivers at the top of the timing sheets, but it was Ollie Payne, that took pole for the final by taking TQ in the first 2 rounds. Billy Fletcher tied on round points with Klye Moon would line up 2nd on the grid having a better round time.
Eldridge managed to secure the meeting win, winning the 1st 2 leg finals. Having finished just behind in the previous 2 rounds, Brown manage to take the win in leg 3 and 2nd for the meeting. Kelly, who had consistent runs took the 3rd spot on the podium.
4wd Final results
1. Harley Eldridge
2. Stephen Brown
3. Steven Kelly
Leg 1 in 2wd saw a fight between Payne and Moon end in disaster when they came together on the last lap, gifting the leg win to Jamie Clancy, with Fletcher a close 2nd. Moon would take the 2nd leg win ahead of Payne crossing the line only 3 hundredths of a second first. With a few drivers in contention for the meeting win, it came down to leg 3 to decide the orders. Payne managed to take a comfortable win, ahead of Fletcher and Clancy. Payne would take the meeting win, with second place on a 3 way points tie, between Moon, Clancy and Billy, which was settled by best result and time.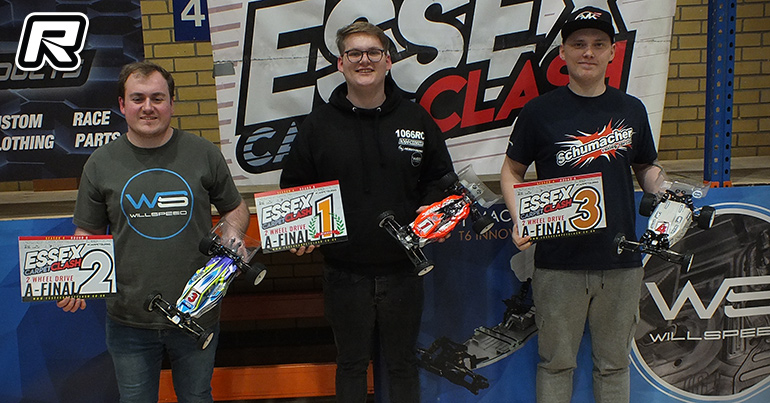 2wd Final results
1. Ollie Payne
2. Kyle Moon
3. Jamie Clancy
Round 6 and the last meeting of the championship for points to be gained is 13 March, where the championship will be concluded.
Source: Essex Carpet Clash [essexcarpetclash.co.uk]
---