March 9, 2022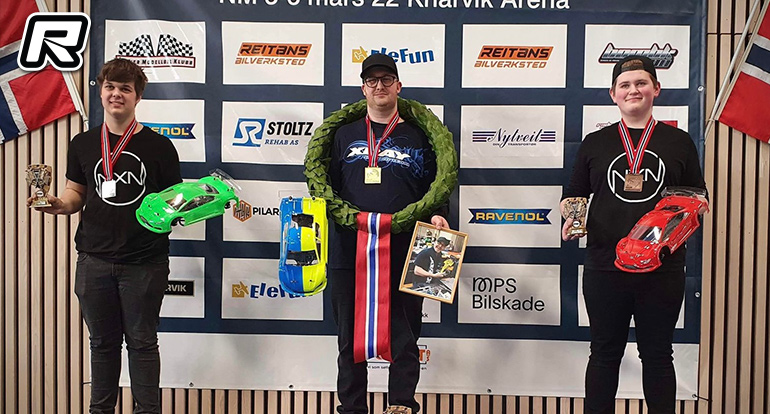 For the first time Bergen was the host of the Norwegian National Championships in the onroad category. They did a great job giving the racers a perfect event with a super nice layout on the very familiar ETS carpet. This was a 2-days event with 4 qualifiers on Saturday and a 5th qualifier on Sunday, followed by the triple A-mains. In TC Mod it was a pre-race favourite Nikko Haheim who managed to grab the TQ honours, followed by the youngsters Sindre Undheim in 2nd and Ola Lovbrekke in 3rd. The finals were pretty uneventful with Nikko grabbing the first two mains again followed by Sindre and Ola.
TC Modified results:
1. Nikko Haheim – Xray
2. Sindre Undheim – Xray
3. Ola Lovbrekke – Xray
In 1/12th modified it was the experienced Helge Johannessen who grabbed the TQ honours closely followed by Mathias Nedrebo in 2nd and Alexander Gjemble close in 3rd. In the finals Helge took advantage of all the mayhem behind in A1 and drove away. In the 2nd A-main Helge struggled with his car dropping him back early on. This led the way for Mathias and Martin Sorlie to battle it out for the whole 8th minutes. In the end Mathias took this main a couple tenths of a second ahead of Martin. For A3 it was all open. Helge and Mathias were able to pull clear of the rest after some misfortunes for the others. Mathias tried to put Helge under pressure, but the experience of Helge gave him an impressive win in the end. Followed by Mathias in 2nd and Martin in overall 3rd.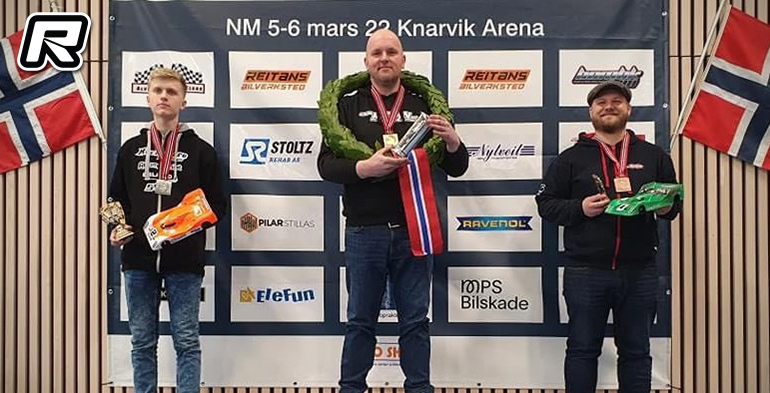 1/12th modified results:
1. Helge Johannessen
2. Mathias Nedrebo – Xray
3. Martin Sorlie
Source: Xray [teamxray.com]
---