March 28, 2022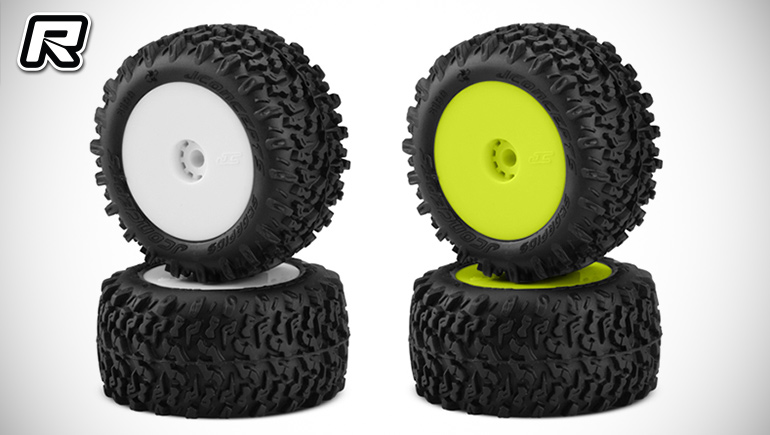 JConcepts have introduced a whole load of new premounted tires for the Losi Mini-T 2.0 & Mini-B. First up are the Scorpios featuring a scale looking tread and tough realistic profile. The design team focused on a closely knit tread arranging them in a pattern closely resembling a 1:1 scale tire. The padded arrangement of tread makes the tire ideal for transitioning from the hard road to dirt and then into rocky and uneven terrain. Once power is applied to the vehicle, the tread spacing opens which allows for some deep digging, making it a great working tire in dirt and muddy conditions.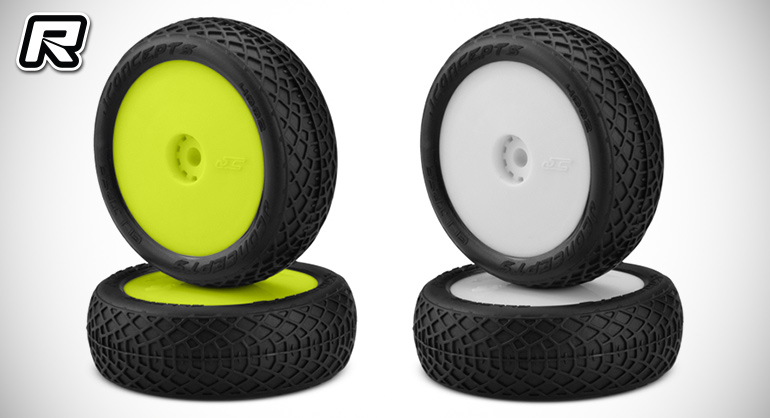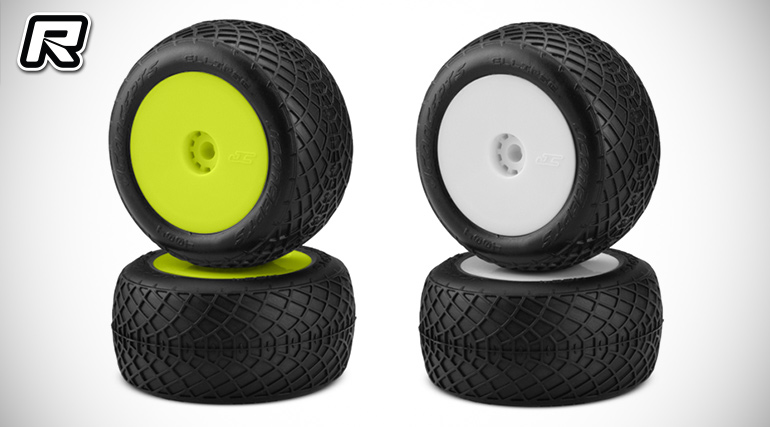 The Ellipse, named after the centre bar, built into the tread, is a compliment to successful JConcepts tires already in the line-up. The "Web" style tire was built to compete on smooth high-grip indoor and outdoor surfaces which require a finely detailed connected bar pattern. The centre section of the tire is a home run utilising a diamond "home plate" footprint to provide massive surface area for better footprint and increased longevity. The web of extensions is unique and have a directional touch giving the racer the ultimate tune-ability.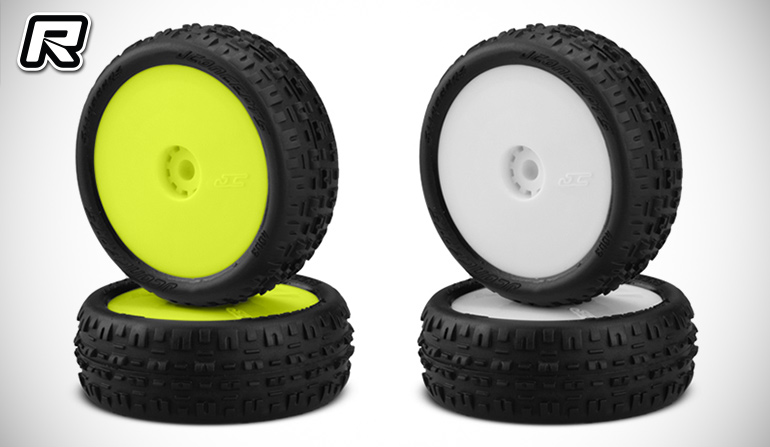 The Swagger 2wd front tire for the Losi Mini-B has a multitude of heights and angular ribs for corning speed, consistency, and straight-line tracking ability. The Swagger has shown to produce ultra-fast lap times while also being easier to drive than other options on the market. The front tires are designed and pre-mounted on newly designed Mono front wheels and available in bright white and fluorescent yellow.
The Twin Pins are a new ground-breaking design which have not only, turned some heads, but have the competition, scratching their heads. The Twin Pins feature a dual spike which is connected to form a mini mountain like silhouette. The Twins are rotated throughout the design to form a solid, pin rich environment so surface area is maximised. The tire carcass itself has been refined, slammed to low-profile, high-speed standards, and slimmed out to reduce weight in all possible areas. The centre section of the tire is connected at the base by an ultra-low, winding "river walk" which strengthens pins near the base. The "river walk" can also extend the longevity of the tire once the pins are gone, the "walk" retains some height for emergency long distance main events. The outside of a tire can make or break side-bite, too much pin and the tire can be somewhat tippy, while not enough yields a squirrely vehicle. The very outside of the Twin Pins have legs which extend out to micro pins giving the racer all-important support turning high-speed corners.
Source: JConcepts [jconcepts.net]
---