April 18, 2022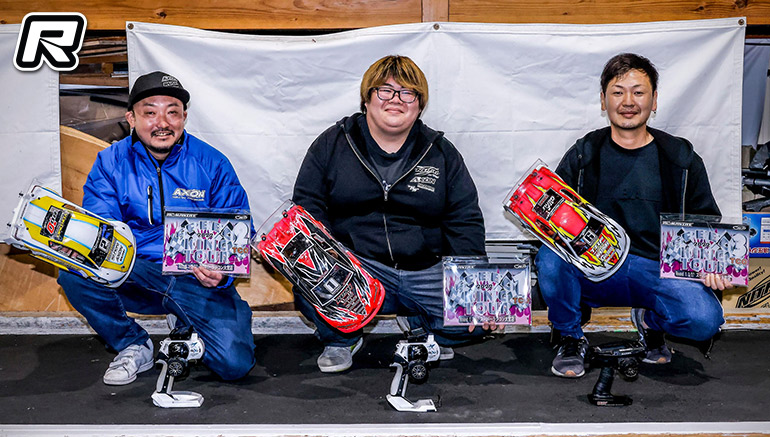 With the Speed King Tour in 2021 only managing to run two rounds because of Covid-19, the organizer decided to start the series again in 2022. The first round of Speed King Tour 2022 was held at Super Rajikon Saitama Omiya indoor tarmac recently. The race class names and regulations changed a bit, with the modified class becoming TC0, Stock class became TC1 and the TC2 class for amateur racers was previously the Super Stock class with only G Force ESC and motor being used. Following three rounds of Modified class qualifying, Rush/Axon driver Hayato Ishioka took TQ with his Yokomo/Axon TC10/2. Super Rajikon Saitama Omiya shop staff Kazuma Murai drove the same car as Hayato and got second position while Rush/Infinity driver Jin Sawada took third.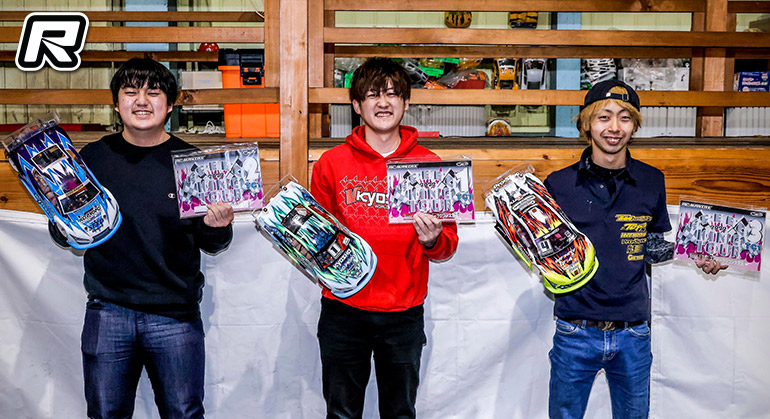 Kota Kawakami who drives Kyosho TF7.7 won TC1 class and Yuusei Iida was the second placed finisher with Masayuki Kawata finishing only 0.2 seconds behind Yusei.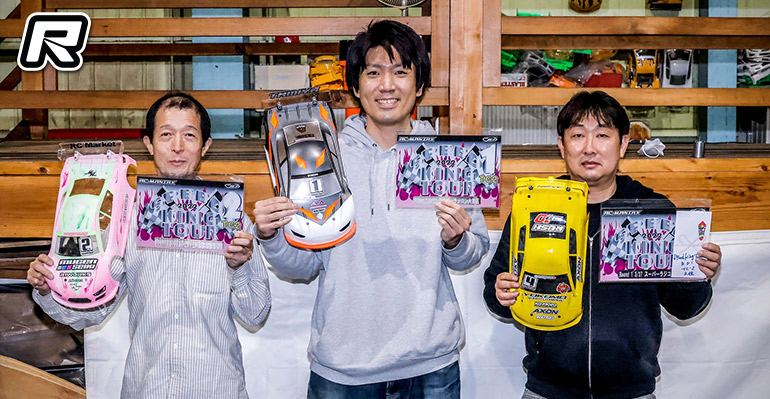 Akihiko Ogiwara kept his position from start to finish in the TC2 class A main final and Yoshikazu Tanaka finished second and Kouki Sugawara in 3rd.
In the TC0 class A main final Hayato made a good start and tried to make a gap but track master Kazuma chased Hayato hard at the beginning the race. Finally, Hayato made no mistake and managed 2 seconds gap from Kazuma at end of the race. TM circuit Wakayama manager Kazushige Tomita finished third.
Next round of Speed king Tour will be planed at TM circuit Wakayama in Wakayama prefecture on 22nd of May.
Source: Speed King Tour [facebook.com]
---