April 25, 2022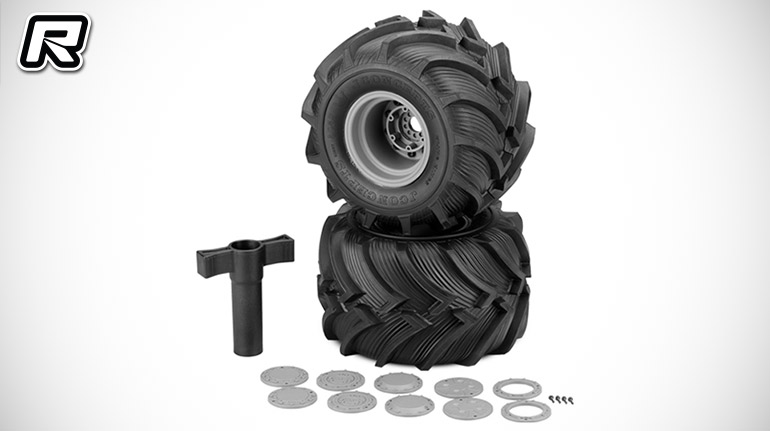 JConcepts' gnarliest off-road tire is now available pre-mounted for monster trucks. The Fling King created for its popularity in the mud racing game makes an incredibly good tire for the large trucks. In the land of the Megas and Monsters, there is nothing better than a fresh set of deep tread tractor tires. The Fling Kings by JConcepts are the first monster truck mud tire pre-mounted and specifically designed to throw mud, dirt, gravel, and grass just like the real thing.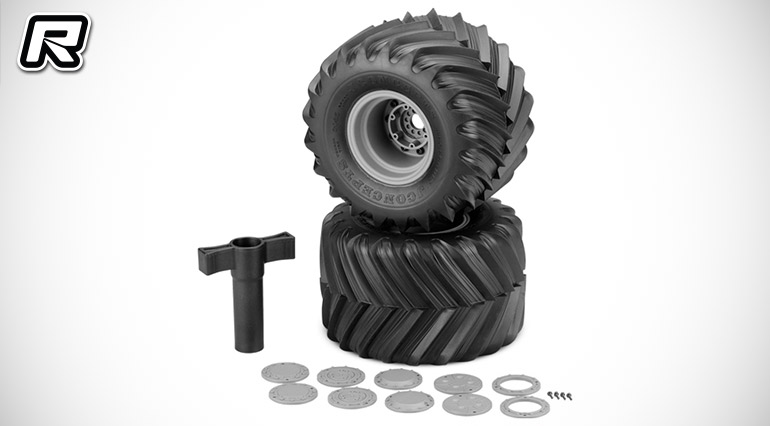 The ultimate monster truck racing tire is now available pre-mounted for a variety of new vehicles on the market. The Renegades named for the hard-core performance design with low-profile racing carcass can now be placed on popular vehicles such as the Traxxas E-Revo 2.0 and Arrma Kraton. The chevron style lugs has been created with specially designed back-cut tread and shaved carcass areas imitating the real thing. At rotation, the tread still stands tall and provides a hefty edge of forward grip in a variety of conditions. The pre-mounted tire has back-cut sections providing a small transition during high-speed corning which conform to changing terrain and obstacles.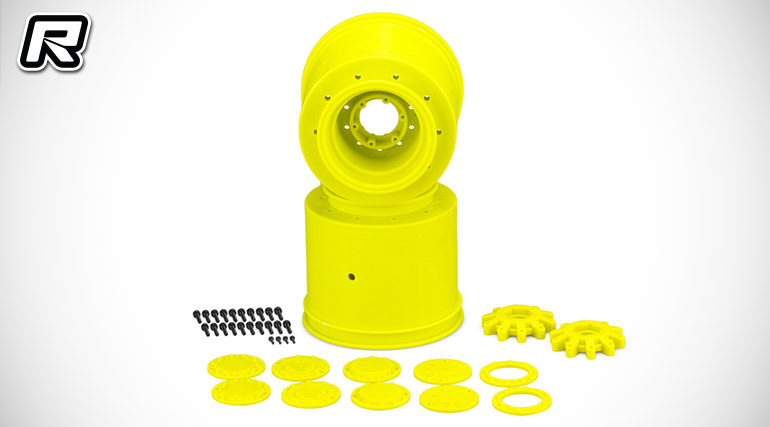 As the RC industry creates more monster truck vehicle options, a true heavy-duty 17mm wheel was necessary as a direct bolt-on item. The Aggressor wheel is familiar, on the outside it looks like its successful sibling, the Tribute wheel. However, to accommodate some of today's trucks, the Aggressor is beefed up starting with thick wall sections throughout the wheel and a reinforced 17mm hex adaptor with a ten-leg bolt pattern that locks and keys into the wheel. To fit many of today's solid axle and independent suspension monster trucks such as the Traxxas E-Revo 2.0 and Arrma Kraton, the inside of the wheel is raised to a 3.8" bead mounting diameter. The 2.6" outer bead diameter combined with the 3.8" inner diameter makes the wheel incredibly versatile and can fit to an array of vehicles on the market while still providing that monster truck look. The wheel comes with an optional planetary cover so finishing off the look in realism can be a reality. The Aggressor wheels include hardware for 17mm hex adaptor, planetary cover and is available in white, black, yellow, and silver colours.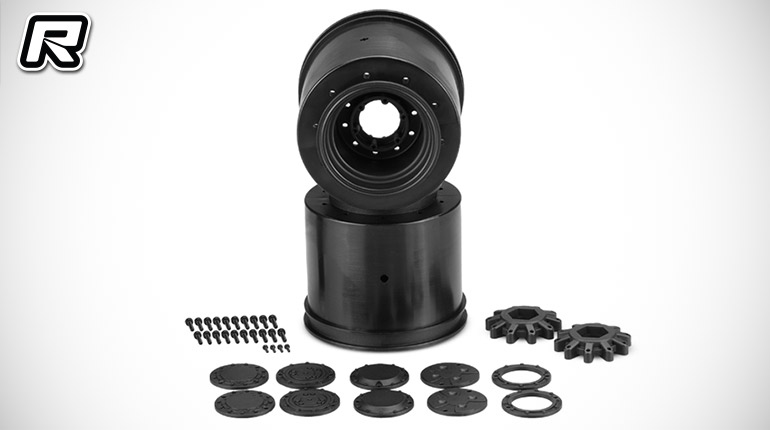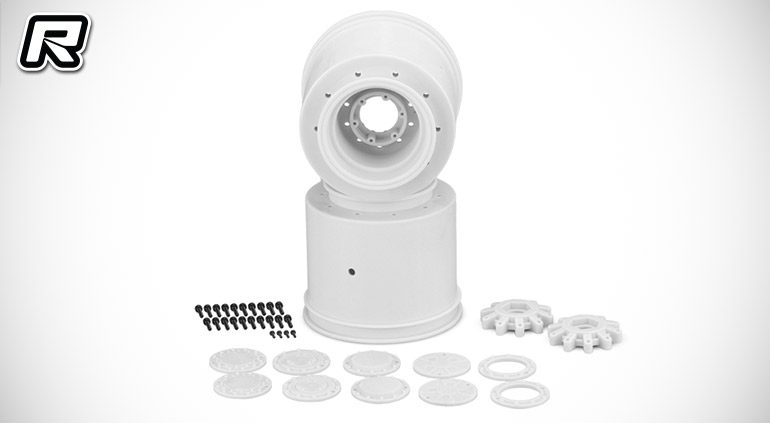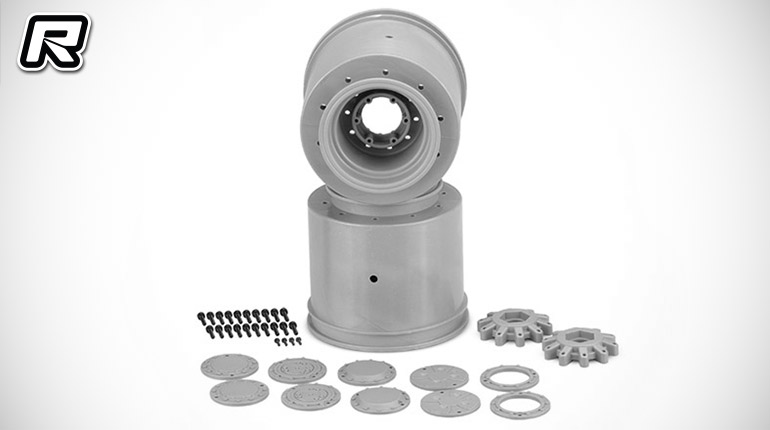 Source: JConcepts [jconcepts.net]
---