May 31, 2022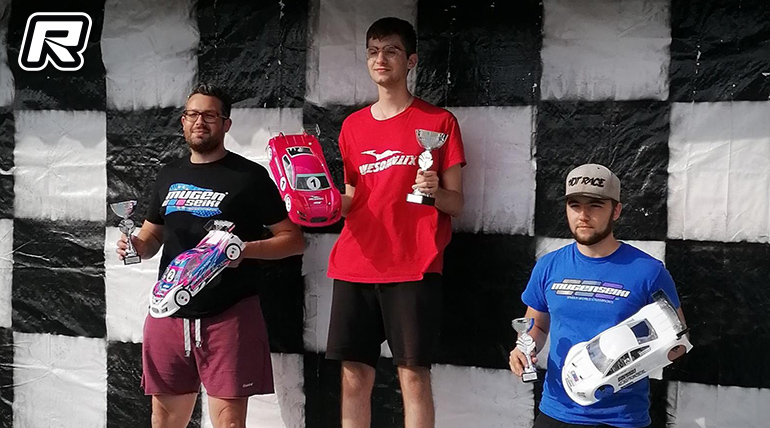 The first round of the 1/10 EP Touring Greek Nationals was held in the RcManiacs track located in Argos, Greece recently in hot conditions. In the Modified class, reigning Greek champion Dimitris Ioannidis (Awesomatix) took the TQ spot early on by taking Q1, Q2 and Q3 while multi-time Greek champion Isaakidis (Mugen) secured 2nd spot on the grid with Andreas Koutras (Mugen) behind him. In the finals, Ioannidis won leg 1 and leg 2 securing the overall win even when in leg 1 a tire issue saw him lose 3 places, he was able to regain the lead and take home the win. In leg 2, displaying his speed and consistency from qualifying took the win with no drama this time securing the overall win while Isaakidis won leg 3 awarding him second overall with Koutras rounding out the podium.
1/10 EP Touring Modified
1. Dimitris Ioannidis (Awesomatix)
2. Filippos Isaakidis (Mugen)
3. Andreas Koutras (Mugen)
In the Stock class, after intense battles young gun Filippos Oikonomou (Awesomatix) took pole position winning Q2, Q3, Q4 with Christos Vasilopoulos (Xpress) in 2nd after winning Q1 and reigning Greek champion Michalis Kyriazis (Mugen) in 3rd winning Q5. In the finals, Kiriazis had better pace than the rest of the grid and was able to take the overall win early on, by winning leg 1 and leg 2. Oikonomou was able to secure 2nd place overall after some bad luck in the finals with Chris Vasilopoulos taking 3rd place overall after winning leg 3.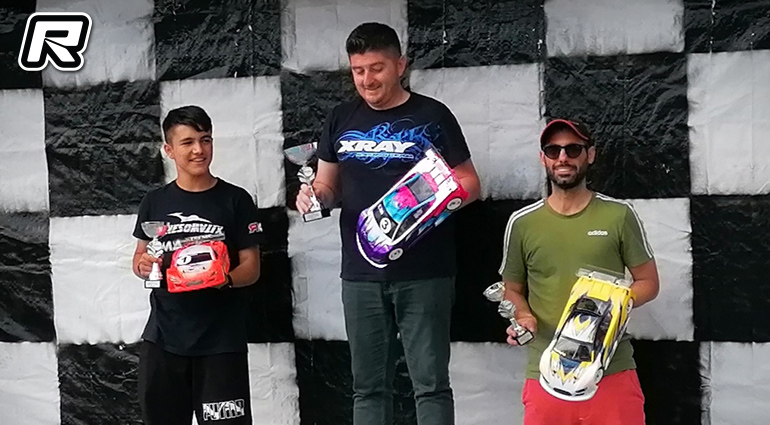 1/10 EP Touring Stock
1. Michalis Kyriazis/Mugen
2. Filippos Oikonomou/Awesomatix
3. Christos Vasilopoulos/Xpress
Thanks to Dimitris Ioannidis for the report.
---