June 13, 2022
AC speedway in Busan, South Korea held their Invitational race race last weekend. The asphalt track was well prepared with sugar water to offer consistent grip for racers. Three classes were run, Modified, 13.5T Boosted and 13.5T Nonboost. The race consisted of 4 rounds of qualifying followed by triple mains for the A finalist on this amazing track. In the Modified class, Yokomo's factory driver Nicholas Lee from Singapore would take 3 out of 4 rounds in qualifying, earning him the TQ spot ahead of Ahn Jung Hyun (AC speedway owner) and Kang Jung Mug. In the finals, Ahn showed great composure to take the win with his BD11 ahead of Kwon Chanu (BD11) and Nicholas lee, who suffered with technical issues will, rounding out the podium.
Final result (Modified)
1. Ahn Jung Hyun – Yokomo BD11
2. Kwon Chanu – Yokomo BD11
3. Nicholas Lee – Yokomo BD11
4. An Jung Hyun – Yokomo BD11
5. Ethan Cheng – Yokomo BD11
6. Park Ki Jung – Awesomatix MMX
7. Kwon Jin – Yokomo BD11
8. Kang Jung Moon – Yokomo BD11
9. Moutain Park – Mugen MTC2
In 13.5T Boosted and 13.5T Nonboost classes, Chang Gyuer was the man to beat. After a dominant display with his Yokomo BD11 in both classes in qualifying, he would win from tone to tone in the finals showing great speed and technique.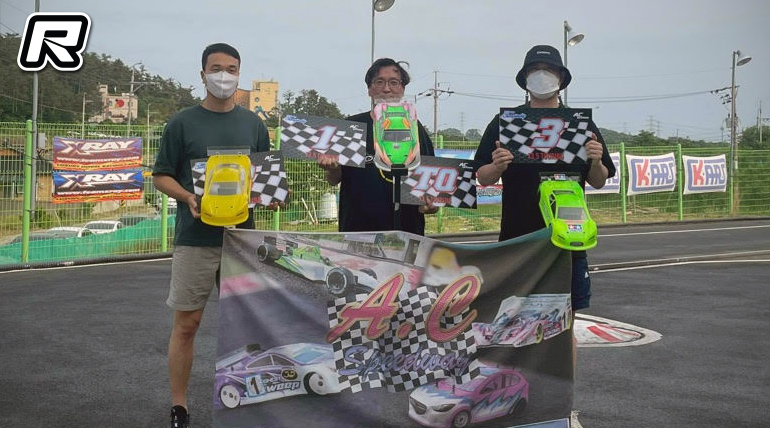 Final result (13.5T Boosted)
1. Chang Gyuer – Yokomo BD11
2. Park Byeon Wook – Xray X4
3. Moon Seong Hyeon – Yokomo BD11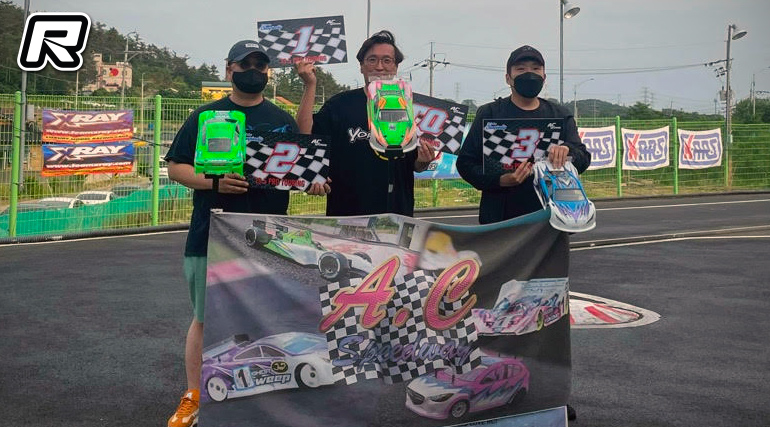 Final result (13.5T Nonboost)
1. Chang Gyuer – Yokomo BD11
2. Kim Jae Gyu – Mugen MTC2
3. Kim Sang Hyun – Tamiya TRF420X
Source: AC Speedway [facebook.com]
---