August 11, 2022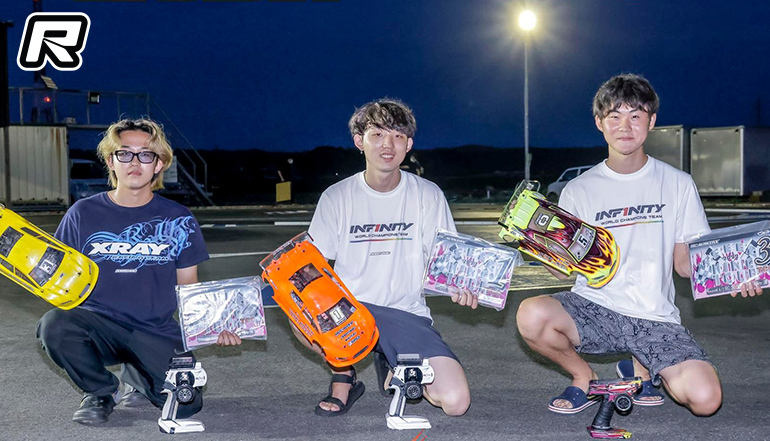 The fourth round of Speed King Tour 2022 was held at RC stadium Sodegaura outdoor tarmac track in Chiba prefecture last weekend. Three different electric touring car class race took place at the event same as past rounds. TC0 class car uses modified motor and TC1 runs with boosted stock motor. Only G Force ESC and motor can be used at TC2 class. This track will hold JMRCA EP Touring car Sport class Nats in September then a lot of drivers entered TC1 class of the event which is almost same regulation as JMRCA Sport class. And also some of Japanese top drivers run TC0 class for preparing for IFMAR ISTC World championship in Italy in September.
The event was scheduled three rounds qualify and one final but it was changed by sudden and heavy rain which started during qualify round two. After four hours brake, race was re-started from Q2 by most of all driver's water drain work. And the order for final round is decided by best result of two rounds qualify.
At TC0 class qualify round, Infinity driver Jin Sawada took TQ and Yugo Nagashima got second grid with his Serpent car. Jin's younger brother Sin Sawada who drove XRAY X4 2022 took third.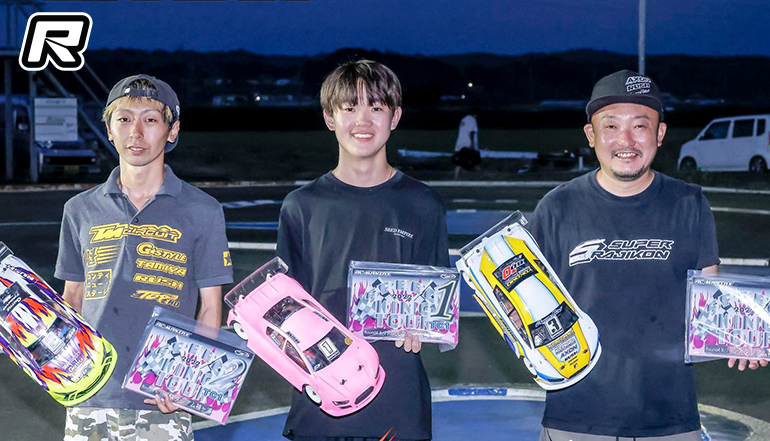 Tatsuya Ishikawa won TC2 class A final and Akihiro Ogiwara finished second. Yoshikazu Tanaka took third position. local young star Mahiro Ishikawa took TQ and win at TC1 class. He is expected to be a winner at Nationals in September. Masayuki Kawata was second and Kazuma Murai finished third at TC1 class A final.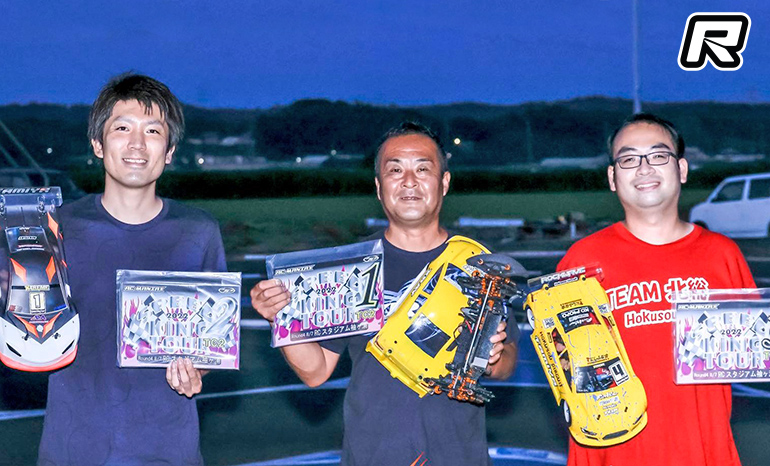 Jin set good start at TC0 class A final but Yugo made over take Jin begging of the final and Sin moved up to second. Yugo tried to make a gap to Sin and Jin but sudden mechanical issue attacked his Serpent and his game was over. Jin was able to over take his brother and never gave leading position till the end. Jin became 4th round winner and Sin was second. Another Infinity driver Kouki Kato got last position of podium.
Next round of Speed king Tour will be taken place at Twin Ring Honguu outdoor tarmac track in Aichi prefecture on 25th of September.
Source: Speed King Tour [facebook.com]
---