September 10, 2022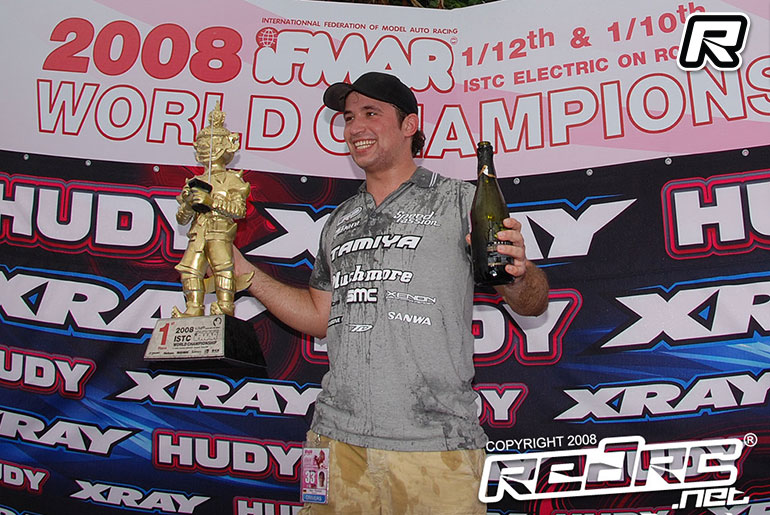 Six years ago the electric touring car scene looked very different. We still had one of RC's best known brands fielding a high profile factory race team. Tell anyone you race RC cars and they'll most likely reply 'I used to have a Tamiya'. Unfortunately the TRF squad is gone from being a major force in A-Mains around the globe but the driver who lead them on one of their most successful streaks is back for his first World Championship battle since Beijing 2016.  The Touring Car World Championship without 3-time champion Marc Rheinard was a strange experience but that's what happened in 2018, the German missing his first Worlds since bursting onto the scene with victory on his 2004 debut in Kissimmee, USA.
Joining Infinity after the disbanding of the Tamiya team at the end of 2016, the category newcomer would opt out of travelling to South Africa. Roll on 6 years, a very long wait between attempts at winning the sport's biggest prize, and it is very clear Marc is not back to make up the numbers. He has waited longer than others for this race to come around and the World Championship atmosphere has always brought out the best in him. His recent form strongly suggests to both onlookers and himself as a driver that he is going to be right in the mix. Having handed over his last title 10 years ago, he is ready to take it back and enjoying a confidence boosting ETS victory last month, his first with Awesomatix, the German says, "I always want to add another [World] title".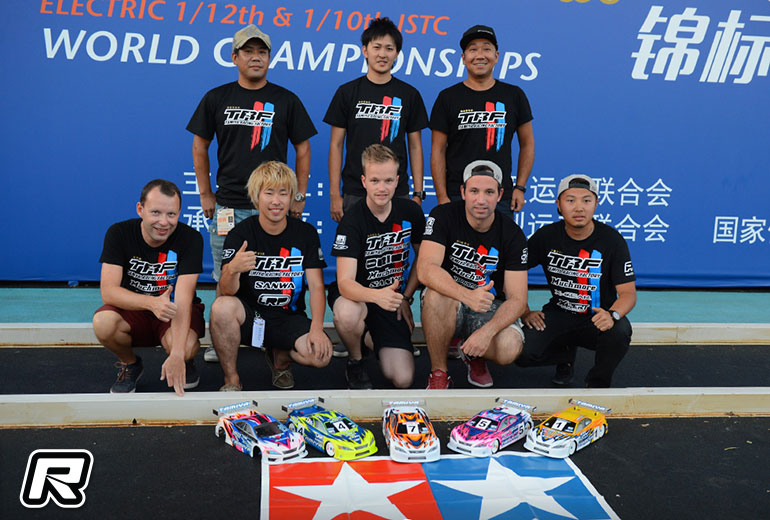 Having enjoyed the rockstar lifestyle during his time at Tamiya, one that was the inspiration for many young racers to chase the dream, Marc now finds himself as part of a much smaller team that is Awesomatix. With Lucas Urbain, Michele Manzo and offroad ace David Ronnefalk making up the rest of their modified team for Gubbio, being part of "not a big team" doesn't mean Marc is in any way less driven for title number 4, or title number 6 if you include his two 1:12 World Championship victories. Talking to Marc as he enjoys a few days holiday in Italy before travelling on to Gubbio, he comes into the event very confident in his package and support team.
While there won't be engineers flying in from Japan with special parts in their luggage as in the past, Marc is super excited to have Tim Wahl looking after his car. Tim is a very accomplished Modified racer himself achieving ETS podium success when the series was at its height of competitiveness. Behind Marc's latest ETS win, together with 'Mr. Awesomatix' Max Machler, Tim will take the responsibility of car prep away from the driver allowing Marc to focus solely on racing. "Tim is going to do all the work on the car. I really trust him. He has great knowledge of the Awesomatix and works on the car in a really great way." In terms of the car, Marc was quite happy to reveal there won't be any special development parts for the Worlds and the car will be the same package that has brought him his recent run of success that includes winning the German National title ahead of Ronald Volker and Christopher Krapp.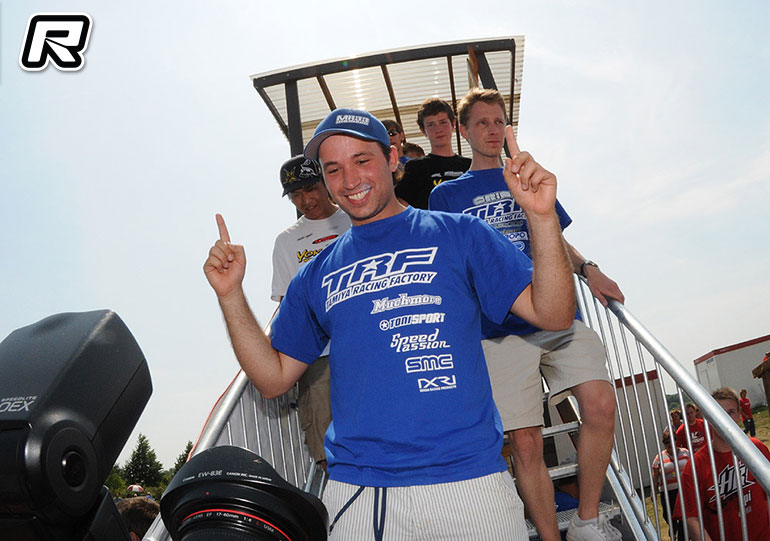 Weighing up the competition he was quick to point out 'the main guy is Bruno' but added "it won't be a one man show". While Xray no longer contest the ETS denying the opportunity to race regularly against the reigning World Champion, Marc is encouraged by his second place finish at European Championship behind the Portuguese star at the home of Xray, Hudy Arena. Admitting the lack of international races recently means he has "no idea against the Asians", 2014 WC Naoto Matsukura expected to lead that charge, but he has no doubts Yannick Prumper and Christopher Krapp will "for sure be quick". Asked if we can expect the 11th running of the IFMAR Championship to throw up any new surprise talents he replied, "I think it will be the same names as before". On the subject of the premiere class' lack of emerging talent, he feels the current style of driving required in Pro Stock is "not at all nice to watch" and feels this is detrimental to drivers progressing to Modified. In his opinion Modified is a much easier class to compete in compared to what currently goes on to be competitive in Stock.
While tyres proved a controversial topic at this year's Euros, having travelled to Gubbio during the Summer for testing Marc thinks the handout Hotrace tyre for the Worlds "will be fine". With just 8 drivers attending the test, he said while the traction was not what can be expected at the race, "the tyres were consistent between sets". A driver not afraid to speak up when issues arise, he did express his reservations about the body/wing rules adding he expects there will be issues with the officials. On the topic of body shells he said, "bodies are going to be a big thing, you need at least two of each to cover weight and position. It was much simpler in the past when it was a choice between Protoform's Speed 6 and LTCR."
We will be following Marc's ISTC World Championship return and his quest to take the top step on Club Automodellistico 5 Colli's very impressive F1-esque podium when we start our MonacoRC supported coverage on September 14th.
---