September 12, 2022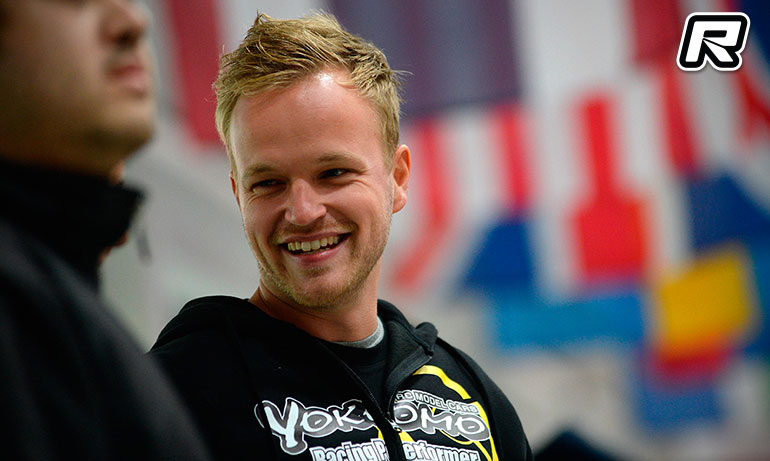 14-years on from making your World Championship debut some might wonder if you can still have the same level of hunger and mental drive to compete at the highest level of your sport. In a category that requires extreme precision and 110% concentration for intense 5-minute periods, electric touring car is full on from start to finish – no time for easing yourself into it! A class, especially in more recent years, in which it has proven difficult for newcomers to crack the establishment, one driver to progress into the top ranks and be a consistent race contender is Christopher Krapp. Now entering into his 7th World Championship, it is two 4th-place World Championship finishes that make this German more motivated that ever to become IFMAR's 9th different ISTC World Champion this week in Italy.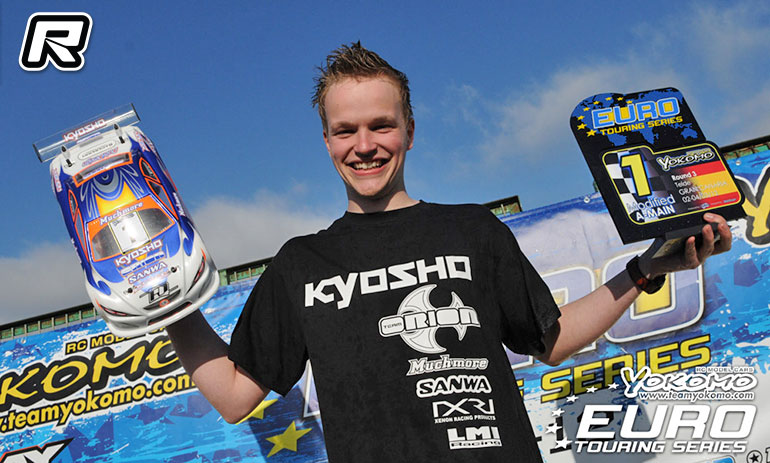 Christopher made his World's debut in 2008 in Thailand, the year Marc Rheinard won title No.2 with one of the sport's greatest overtakes on Atsushi Hara. Winning the D Final, he didn't exactly rock the world with his performance in Bangkok but jump forward 2-years and he marked his arrival as a serious racing talent on home soil. Carrying the weight of being Kyosho's star factory driver, a role he fulfilled with the highest level of professionalism in representing the famed Japanese brand, he finished 4th in Burgdorf 2010 ahead of future WC's Ronald Volker and Jilles Groskamp. In the next World Championship year, 2012, Christopher would join the big league when he won the third round of that season's ETS, the series having World Championship like status with the level of manufacturer support at races and massive global following it had amassed. Unfortunately his World's performance later that year wouldn't quite live up to expectations with him finishing a disappointing 7th.
2014 would prove even worse as he missed the A-Main in Kissimmee on what would be his last Worlds with Kyosho after 9-years driving for the brand. Switching to Tamiya in 2015, every young drivers dream, Krapp described his short period with the TRF squad as a "rough time".  He would though equal his best WC result when he again just missed the podium with 4th in Beijing 2016. Part of the TRF 'dream team', his fourth was all the more impressive given he was the manufacturer's top finisher but in Christopher's own words, "it obviously wasn't a good enough result for them as they closed the team at the end of that year".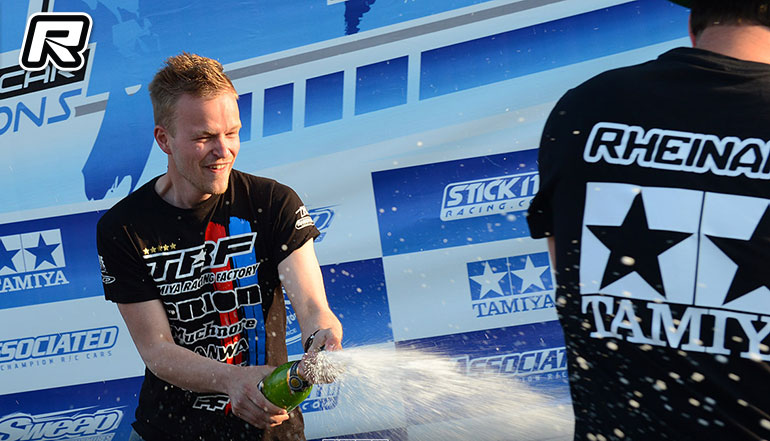 With the January 2017 announcement that Christopher had been signed by Yokomo, he was looking forward to this new chapter in his career and to being team-mate with close friend Ronald Volker, but there was a lot of change going on at the Japanese manufacturer. Within 12-months came the shock news Yukijiro Umino, the brains behind Ronald's ETS & WC success had departed. Next long time team manager Robert Itoh left. For the Worlds in South Africa, Hayato Matsuzaki lead the engineering of the cars but a few months later also left but the biggest shock was yet to come.  At the end of 2020 Volker announced he was leaving and headed to newcomers Mugen. This sequence of events lead to many rumours about the continuation of the Yokomo team. Soon Christopher found himself taking on a far greater role than he had originally signed up for as he was appointed European team manager. Admitting it was a daunting task with plenty of uncertainty, he says the brand is now doing really well. Enjoying his double role, he believes it has contributed to making him a much stronger & complete racer.
2022 has been "going really well actually, I didn't expect such a successful season". Add into the mix that he is in the process of building a house and has his first child on the way, he says it has been a very busy year but the timing of his ETS win in July couldn't have come at a better time. 10 years after his last ETS win, he is "highly motivated" by the result and knowing that he can still win. Currently leading the ETS points standings having finished on the podium at all three rounds to-date, his way of thinking has changed for Gubbio. "I have stepped up driving game this year, I am almost 30 (years old). I am more experienced. My goal is now more focused on win than just making A-Main like in the past. I know I can win races. I better believe in myself and have proven I can win this season".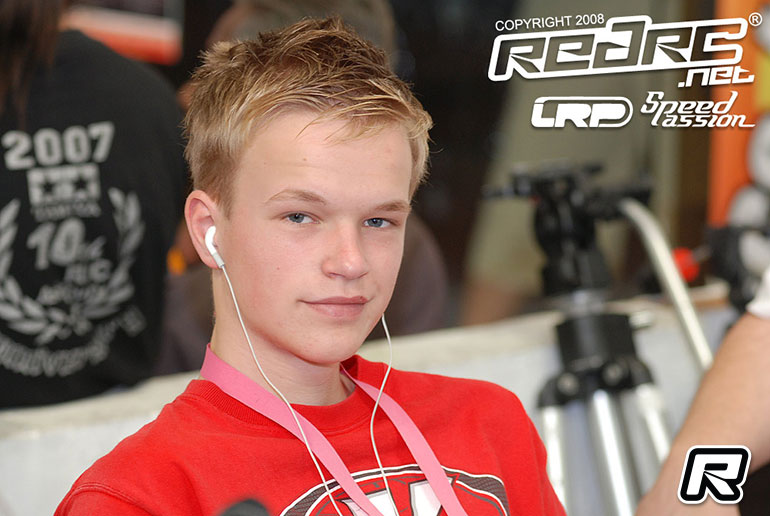 Responsible not just for his own performance now but also the entire Yokomo team, he said, "I have to take a big view of the race and not just myself. At the end of the day we want a good result for Yokomo and to grow the brand". He continued, "We are in a very good place with our results coming into this and we have a big team compared to the others which I think will make us very flexible with set-up". With Yannic Prumper also enjoying an ETS win in Apeldoorn in June, Christopher is very upbeat about his fellow German's potential for the win, "I have a really good friendship with Yannick and see we are both in a good place with our results. If we can achieve a 1-2 finish on Saturday (finals day) I don't mind the order we finish".
Missing the warm-up race due to his flight being cancelled, Christopher is not too concerned that neither he or Yannic got to test on the Gubbio track prior to the event. "Talking to the drivers who went there, the track is not so technical so I think everyone is going to be on the same pace. Nicolas (Lee) was there and we got some really good car feedback from him. We know our car is good and we have Wednesday to practice, I just hope the weather is OK". Apparently a quick check of the week's weather on his phone showing rain might interrupt proceedings over the four days. Despite the cancelled flight to the Warm-up Race, Christopher will fly together with Yannic to Italy on Tuesday with fingers crossed for no cancellations, delays or baggage issues that other drivers have experienced.
As part of our coverage of the 2022 World Championships, which is only possible thanks to the support of MonacoRC, we will be checking in regularly with Christopher to give you the insight into how everything is going for both him and the Yokomo team which also includes Loic Jasmin, Enrico Jung, Frederik Hovgaard and Japanese driver Souta Goto. Coverage starts Wednesday, 14th September.
---