September 9, 2022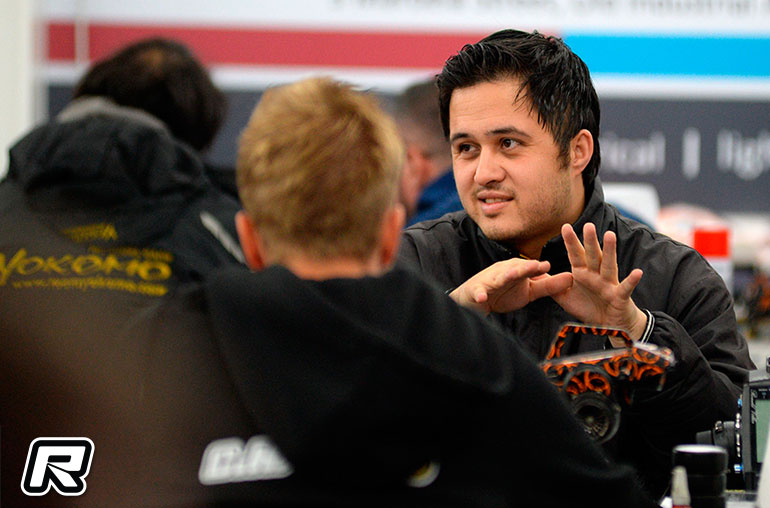 Ronald Volker says there is "no pressure" despite the German carrying the hopes of Mugen as they make their electric touring car World Championship debut in Italy next week. After a hugely successful run of seasons with Yokomo that finally culminated in him claiming the sport's greatest prize in China in 2016, Volker believes he goes into the 11th running of ISTC Worlds "a better all round driver". The years of the Umino and Ronald partnership at Yokomo were the envy of many. Ronald simply drove the car that was meticulously engineered & prepared by Yukijiro Umino.
The sudden departure of Umino at the start of 2018, Volker's year to defend his World title, shocked the touring car world with Hayato Matsuzaki stepping in to support Yokomo's star driver who openly admitted he lacked the technical knowledge of his rivals.  While he would be Top Qualifier in South Africa with Hayato's support, in the finals the title would go to Bruno Coelho and Xray. In the four years since the last WC, things have changed a lot, after Hayato's departure Ronald had to learn quickly about working on his own car but says this forced him to become 'much more experienced and less lazy" when it comes to car preparation and the Yokomo t-shirts are gone from his wardrobe. Interestingly Volker's 2020 departure from Yokomo was his own choice as he made the approach to EP touring car newcomers Mugen rather than the other way round.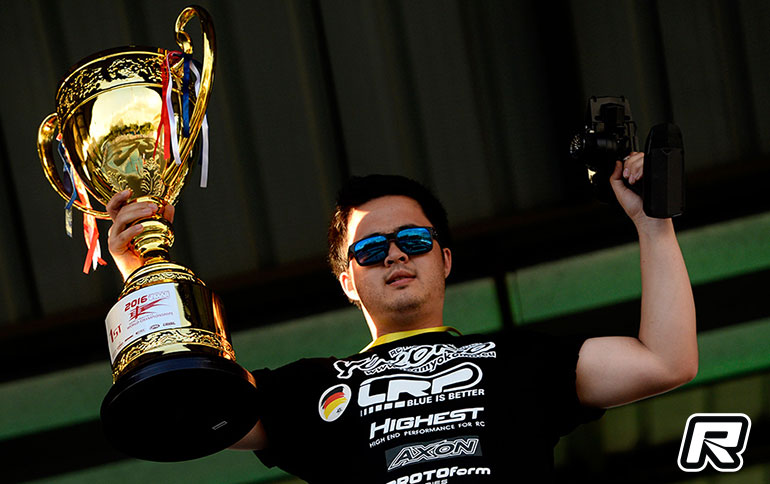 Mugen is a brand whose presence in the racing scene is much bigger than the actual size of the company behind it. They are not known for big team budgets and they took their time in considering Ronald's approach. Part of the attraction of Mugen was the fact that Robert Pietsch was involved in the project and there is a personal friendship between these two world class drivers and fellow countrymen. Ronald attended Robert's wedding many years earlier.
While admitting winning is always his goal, Ronald says there is a bigger picture also at play in attending the Worlds and that is to grow the Mugen brand in the EP market and interact with customers, something he didn't have to do much at Yokomo as it was a bigger team and had people like Robert Itoh looking after this. Having tested at the the Club Automodellistico 5 Colli track in July in 37 degree heat, he feels the track probably is not best suited to the cars. Describing the 2016 Nitro Touring Car Worlds venue as "fast" he believes speeds of 120pkh should be possible. While the years move on, the names at the top haven't and asking Ronald if he expects any young new additions to be the mix he said with some disappointment, "There are lot of new people but they are not making it to modified. They now peak at Stock where as before everyone used to progress to modified."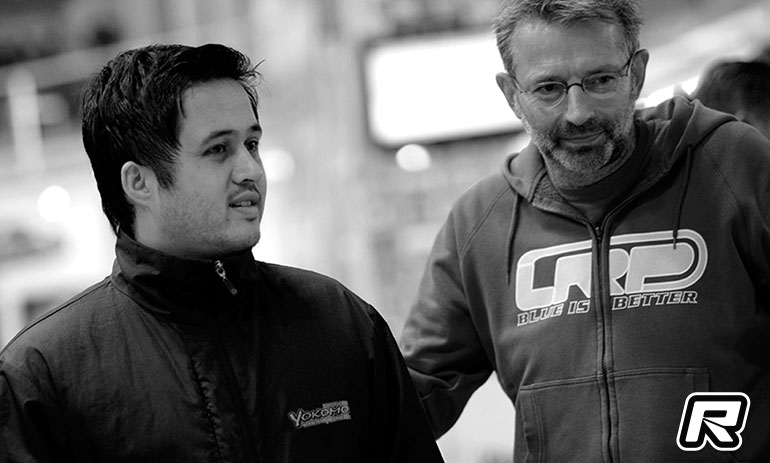 A driver who has been with his electrics sponsor LRP since 2006, asking him if any manufacturer has a stand out advantage coming into Gubbio he was quick to highlight the influence of bodyshells. "There is too much development in bodies, there are new bodies being released monthly which means you have to carry so many", something he feels is a negative for the sport and a view that is shared by many others.  In terms of his car for the Worlds, it will feature new parts that he says will form the next evolution of kit offered by Mugen. With no Japanese making the trip, the Mugen team is going to be very small with Ronald having French champion Remi Callens to work with.  While Robert was originally planning to race the Worlds, when Ronald asked him to be his mechanic and not race he agreed to give his No.1 driver his full attention. Living about 6-hours apart in German, they will have plenty of time discuss set-ups ahead of the event getting underway as they will make the long trip to Gubbio by car which does offer the positive of not having to worry about airlines losing their bags.
RedRC will be on hand to keep you fully updated on Ronald and Mugen's efforts at the Worlds when we kick off our MonacoRC supported coverage on September 14th and tell the story of the 2022 IFMAR World Championship as it unfolds over the four days.
---