October 12, 2022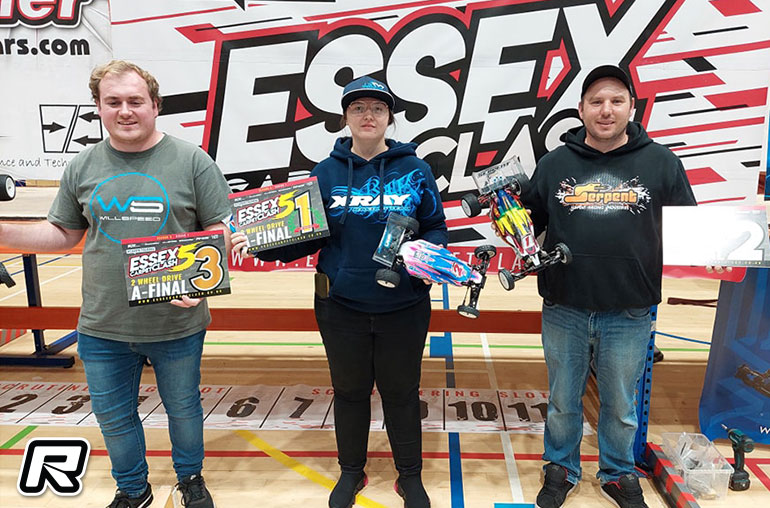 EssexCarpetClash returned the first weekend of October for their fifth year championship in the southern region of England. This year, there were a couple of changes compared to previous years, the main being a limit to the number of rear sets of tyres used for the day. A maximum of 2 sets, but the second set (if you chose to use them) could only be used in the finals. Eleven car heats and finals were the other addition, but this was accompanied by a larger track and in turn a longer lap time giving everyone space on the track. As in the past, it was the best 2 qualifying runs from 4 (round by round qualifying) to count for the final grid positions. Ed Kerry, (now running a Serpent) edged the pole position slot from Harley Eldridge (Xray) who were both joint on points, only separated on countback by less than 2 tenths of a second. 3rd on the grid would be last year's champion Klye Moon (Willspeed).
In the finals, it was Eldridge that would secure top step and the meeting win but taking the win in leg 1 and 2. Kerry secured the 2nd step, having won the last leg and having been second best in his other counting final. Moon managed to hold on to 3rd position, ahead (and joint on points) with junior driver Abe Lyons (recently getting to grips with his new Associated car).
1st Harley Eldridge
2nd Ed Kerry
3rd Kyle Moon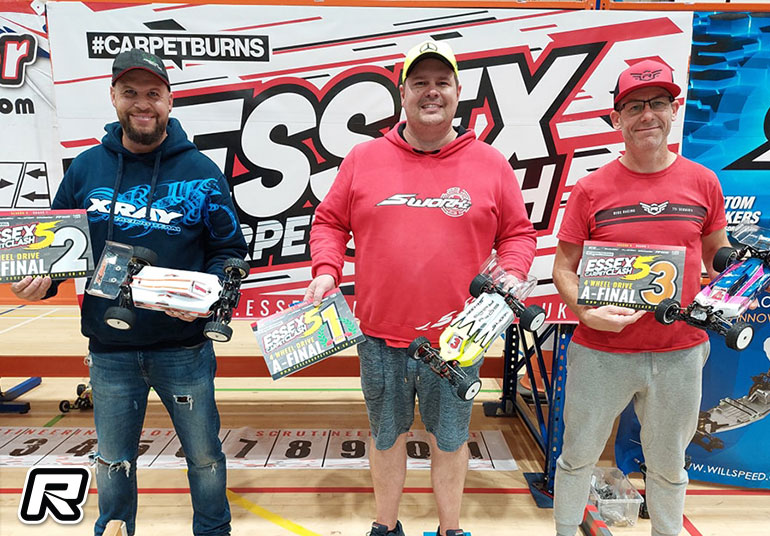 A heat of 4 wheel drive also ran, with Steve Biscoe (Xray) showing his pace through qualifying having topped the timing sheets in 3 of the 4 rounds. Demetri Panayides (Willspeed) would line up second having taken TQ in the 1st round, ahead of a fast Stephen Brown (Sworkz) in 3rd. The 3 leg final would benefit Browns true speed and secure him with the overall meeting win taking the 1st and last leg of the finals. Biscoe would come away with 2nd overall, with Richmond Rogers (Willspeed) rounding off the podium positions.
1st Stephen Brown
2nd Steve Biscoe
3rd Richmond Rogers
All in all, the day was a fun, exciting and success for all drivers and club. The new tyre rulings and process was faultless with many drivers preferring to stay on the 1 set all day. Round 2 is the end of October, where we are sure to see more great racing and a fun filled day!
Thanks to EssexCarpetClash.co.uk for the report
---