October 17, 2022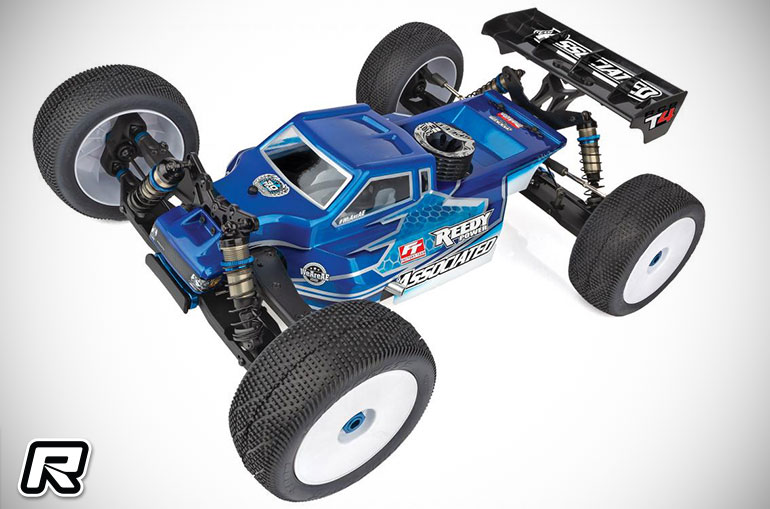 Team Associated has unveiled its latest 1:8 Truggy, the RC8T4 Team Kit.  The world famous brand has dubbed the release of the new kit as 'Pushing the Boundaries'.  1:8 scale off road racing is one of the hobby's most challenging disciplines; it requires a high standard and demands attention to detail. The latest development to come from Associated Electrics' Area 51 is designed to push boundaries of performance and build upon the number of accolades accumulated by the RC8 series.  Key features of the RC8T4 Team Kit are innovative front-end geometry with new 8° steering blocks that are paired with a new wider upper suspension arm pivot for improved steering balance and predictable handling in all conditions. New front and rear gearbox designs are engineered for better drivetrain efficiency with reduced phasing and vibration. Larger bearing sizes resulting in longer life of ring and pinion gears.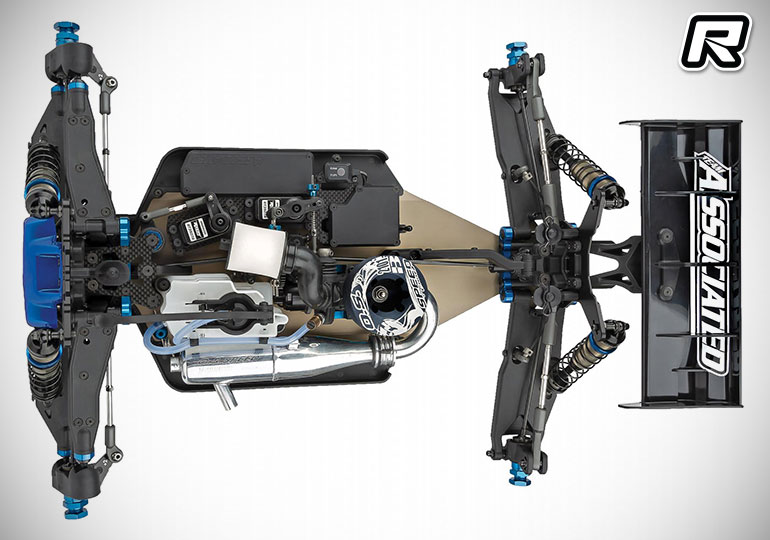 Additional Features

New front shock tower design with updated suspension geometry and body mount positions for all styles of truck bodies.
New material on rod ends and anti-roll bar links for improved durability.
New +2 mm and +4 mm shock rod ends for finer adjustment of droop and up-travel settings.
Front upper suspension arms updated to have bushing insert for improved fitment and performance.
New rear wing mount has adjustable wing angle shims, significant strength improvements, an aerodynamic shape, and extra clearance for shock position adjustment.
The adjustable rear wing has more vertical fins for increased straight-line stability, a taller rear lip height for increased downforce, and increased strength in various areas to reduce bending fatigue.
New rear chassis brace is mounted centrally to the gearbox, which reduces material fatigue, centralizes shear forces, and improves the life of rear end drivetrain parts. There are three different chassis flex options using two chassis hole mounting locations and an optional turnbuckle ball for flex in more degrees of freedom.
New rear hub features a symmetrical left and right common design with axle height inserts for adjustable roll centre tuning options.
Fuel tank with an ergonomically designed lid puller, high capacity, quick reference fuel markings, and 1-, 2-, and 3cc stackable volume inserts for volume adjustment at sanctioned events.
New gearboxes are specific to front and rear with larger bearing sizes resulting in longer life of ring and pinion gears: Front gearbox is a 3.5° inclined pinion gear angle to straighten the centre driveshaft for increased drivetrain efficiency and reduced phasing and vibration. Rear gearbox is a 0° pinion gear angle and a centre mounted rear chassis brace.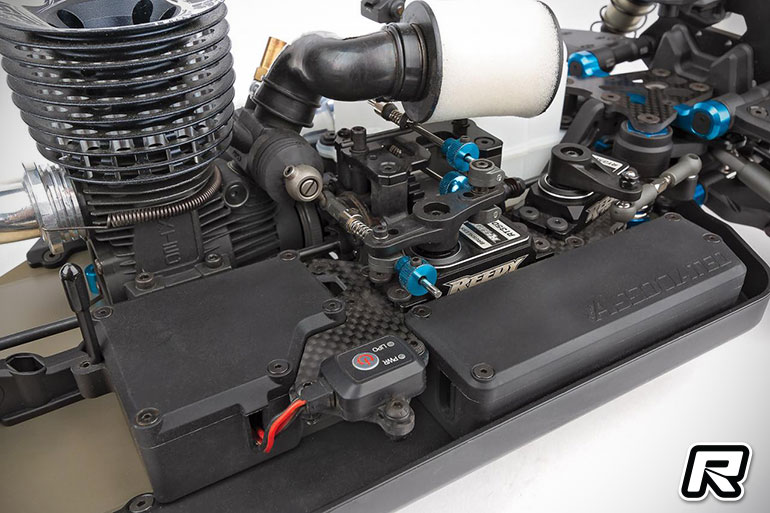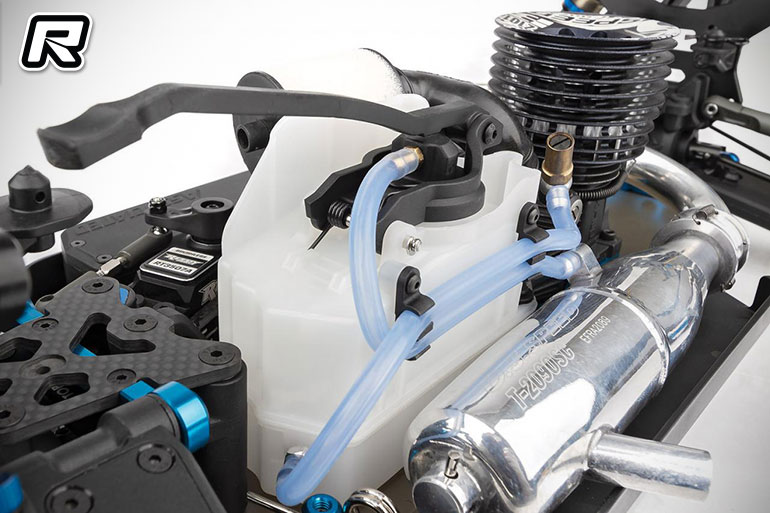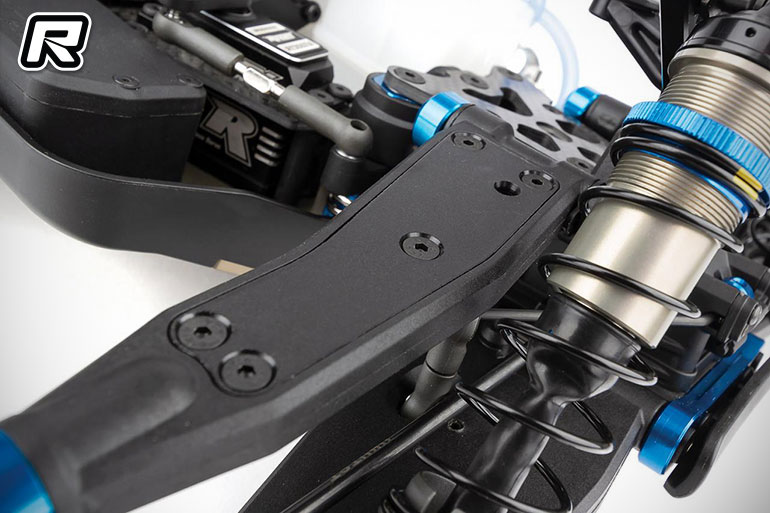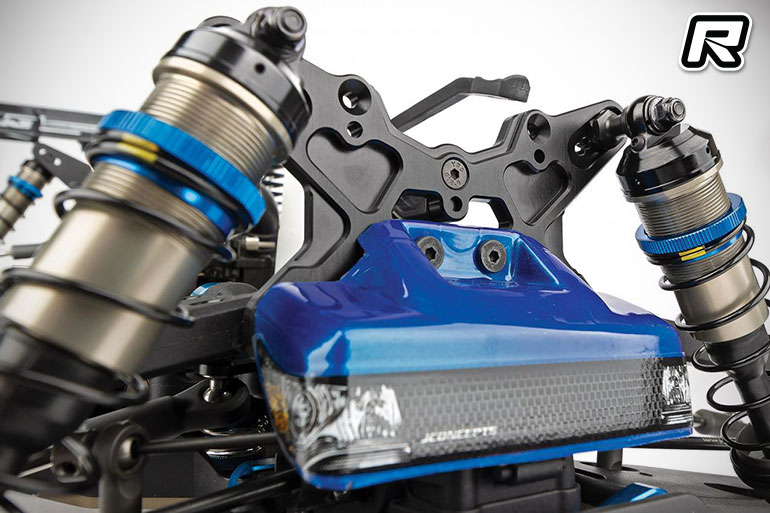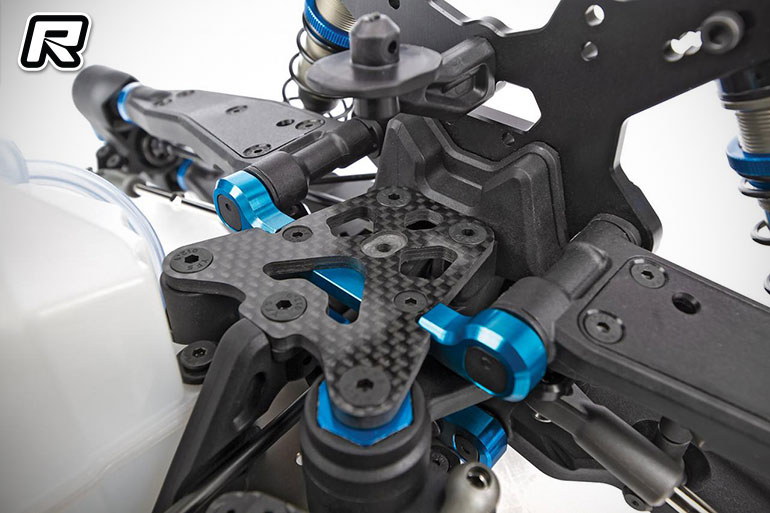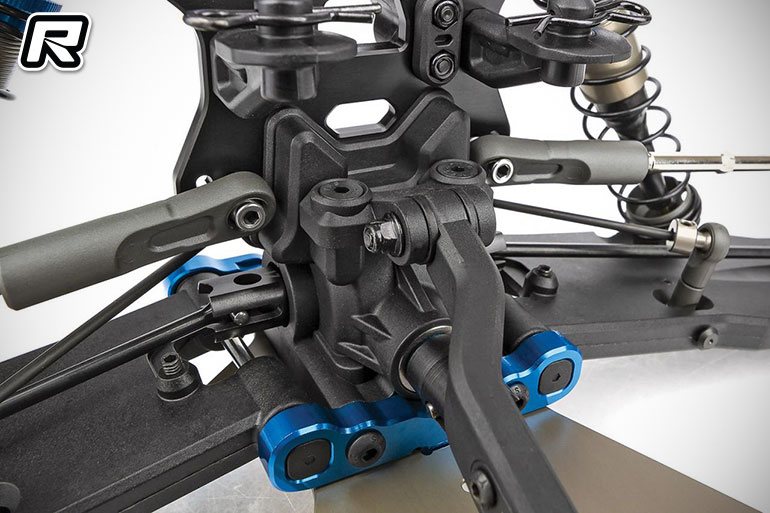 Source: Associated [associatedelectrics.com]
---