November 21, 2022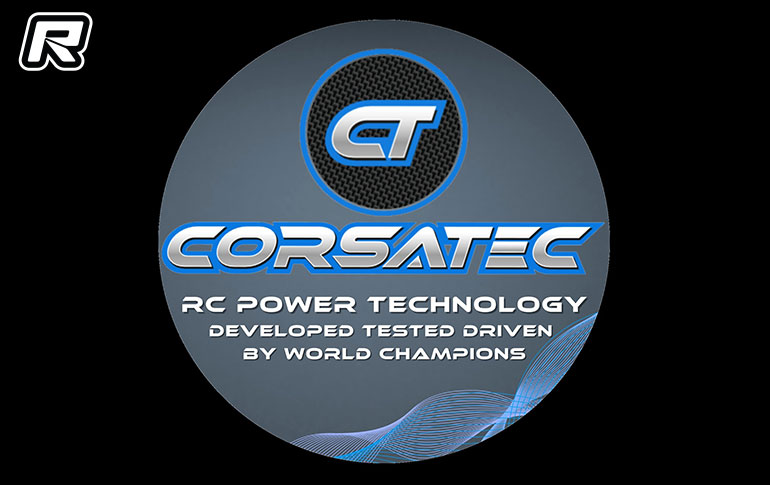 We have seen the branding for a few months now on David Ronnefalk's clothing & race cars but it is only today that we have had an official announcement regarding Corsatec.  Adrien Bertin, a driver who just had his long standing status as the only driver to win both the 1:10 and 1:8 Nitro Onroad World Championships equalled by Tadahiko Sahashi,  issued an official announcement on the new brand that will provide power sources to both electric and nitro racers.  A three time nitro World Champion, Bertin is one of the Corsatec co-founders together with Oscar Jansen, who having been a much decorated international racer himself has become a major industry leader in RC electronics and battery technology.   Having had the opportunity to chat in dept with Jansen during our time at the 1:10 Nitro Touring Car World Championships in Thailand, they have some exciting new technology under development.   With former World Champion David Ronnefalk as their lead development driver, Corsatec are certain to be a force in the market with some other big name drivers expected to be added to the team very shortly to bring more knowledge & expertise to the brand.
Established in 2022, CORSATEC (CT) was created to offer the best in Nitro
(Gas Powered) and Electric Powered RC systems for Competition Racers and
RC enthusiasts.

Founded by Adrien Bertin, 3 times IFMAR World Champion in

Gas Powered and Oscar Jansen, 5 times EFRA European Champion in Electric
Powered, CORSATEC is developed by Champions for Racers.

Our Team has accumulative experience of over 100 years in the racing field and
multiple IFMAR World Titles as project managers.

This unmatched experience led us to develop the most efficient power systems
in the market.

Like our lead development driver David Ronnefalk, himself being IFMAR
World Champion and 8 times EFRA European Champion, you can also take the
shortest way to your next victory with CORSATEC.

Join our Team and challenge your winning future with us.
CORSATEC. Powered by Champions.
Source: Corsatec [corsatec.net]
---