November 1, 2022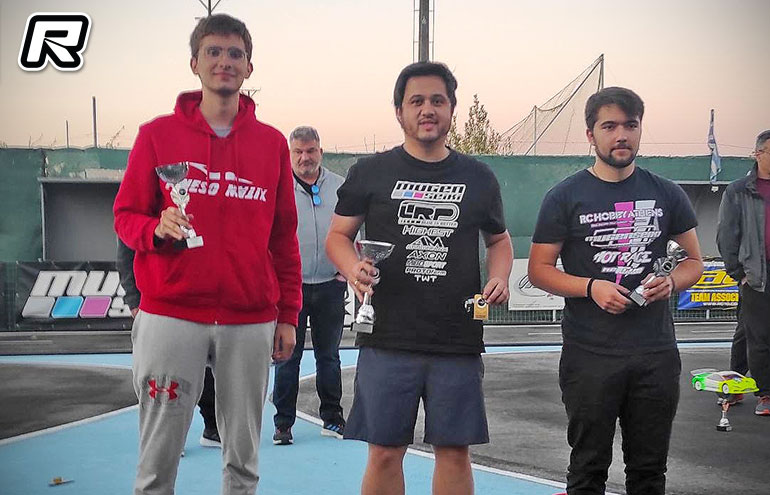 Last weekend, a 3-day event took place in R2 Club Speedway in Spata, Greece where ISTC World Champion Ronald Volker was in attendance thanks to the invite from the R2 Club Speedway team. Almost 30 participants were in attendance across 2 classes: Touring Modified and Stock while many Greek RC fans came to watch the race. Ronald was also very helpful and gave a lot of advice to the drivers in the race.
In 1:10 Touring Modified, Ronald Volker (Mugen Seiki) was able to take TQ, winning all 4 qualifying runs with a 2-3 tenths advantage per lap over Touring Modified Greek champion Dimitris Ioannidis (Awesomatix) who would start P2 on the grid by securing 3x P2 finishes and fast Andreas Koutras (Mugen Seiki) who was able to take 1x P2 place and 2x P3 places securing P3 on the grid. In the finals, Volker was able to win all 3 legs and took the overall win early on. In 2nd place overall it was Ioannidis, who finished in all 3 legs behind Volker in the P2 spot and even managed to be the only Greek to post a 27lap run in the 3rd leg like Volker some 7 seconds behind him. Andreas Koutras was able to secure P3 overall by taking 1x P3 and 1x P4 in leg 2 and in leg 3, posting some really fast laps along the way, and having a close fight with Ioannidis in leg 2.
Top 5 Modified Touring Car
1. Ronald Volker(Mugen Seiki)
2. Dimitris Ioannidis(Awesomatix)
3. Andreas Koutras(Mugen Seiki)
4. Dimitris Kouretas(Mugen Seiki)
5. Vasilis Lykaris(Xray)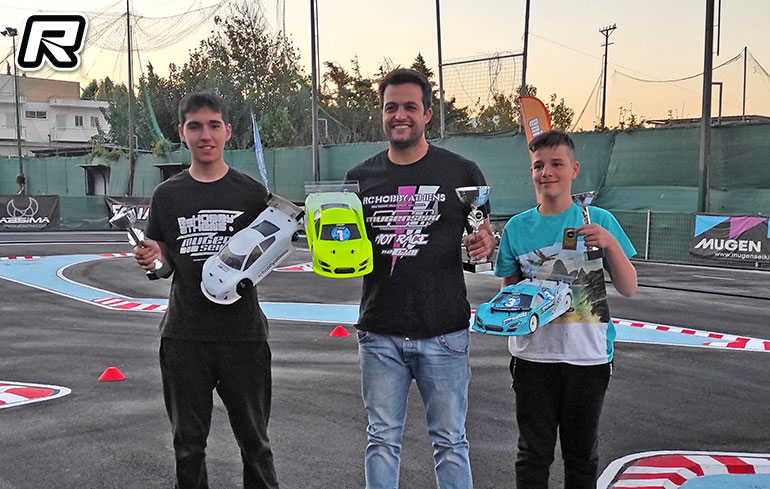 In 1:10 Touring Stock, it was very fast and consistent Tasos Batas (Mugen Seiki) who took pole position winning all 4 qualifying runs in front of 2 young guns Filippos Koutras (Mugen Seiki) and Andreas Kouretas (Mugen Seiki). In the finals, carrying the same pace advantage Batas took 3 wins in the 3 legs taking the win in front of Koutras who took P2 overall by finishing 2x in the P2 place and Kouretas who rounded out the podium by taking a P2 and a P3 place while the 2 of them having tons of battles with many drivers that were challenging for the remaining podium spots.
Top 5 Touring Stock
1. Tasos Batas(Mugen Seiki)
2. Filippos Koutras(Mugen Seiki)
3. Andreas Kouretas(Mugen Seiki)
4. Nikos Nikolakopoulos(Xpress)
5. Christos Vasilopoulos(Xpress)
Thanks to Dimitris Ioannidis for the report.
---