November 18, 2022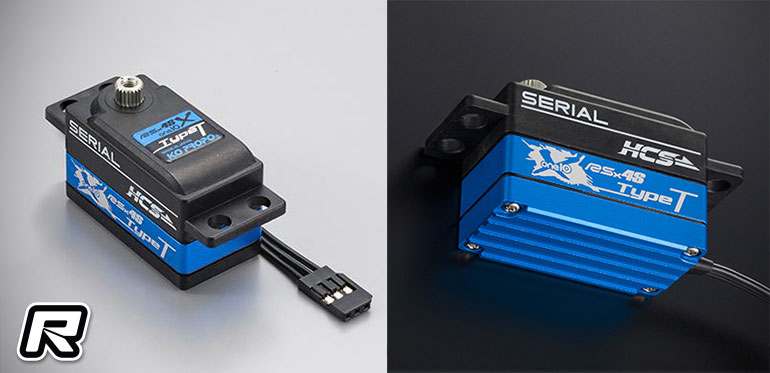 Japanese radio & servo brand KO Propo has just released details of its low profile RSx4S-one10X Type-T servo.  The new servo is aimed at Tamiya users with it coming with 5 pre-installed settings optimised for different Tamiya models.  To add to the Tamiya appeal they have also added light blue anodising to the middle case heatsink to ensure it look right at home in your car.  There is also an optional light blue bottom case allowing you to change the direction of the cable coming out of the case.  The model memory is preset data registered in advance in the servo however the RSx4S allows you to finely change the settings of many parameters to your liking.
Pre-Installed Settings
Model 1: For mini-chassis rear-wheel drive vehicles(M06/08), DD machines(F104), and other reproduction machines.
Model 2: For mini-chassis front-wheel drive vehicles(M05/07), WR/GF series, Lunch Box, etc. (default).
Model 3: Resin chassis touring car (TA/TB), for 2WD Buggy(TD2).
Model 4: Carbon chassis touring car (TA07MS, TRF420/TB-EVO), for 4WD Buggy (TD4/DB).
Model 5: For high-speed touring cars.
Source: KO Propo [kopropo.co.jp]
---