November 16, 2022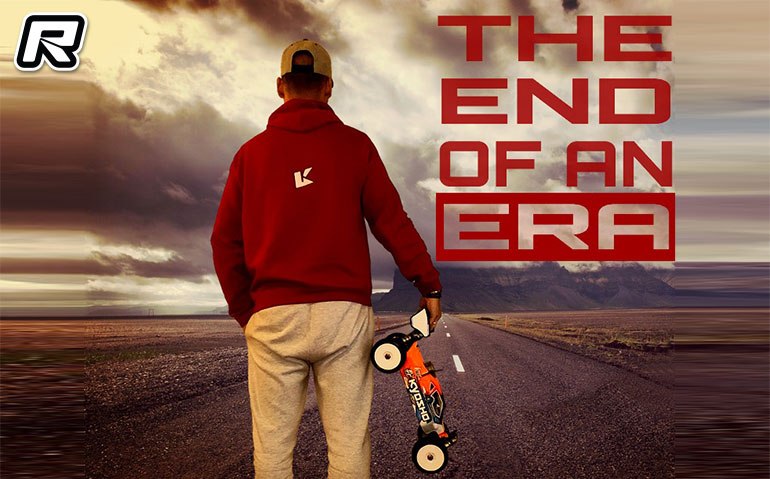 Top Italian driver Fabrizio Teghesi has announced he is departing Kyosho after a lengthly partnership with the brand. Joining the team just a year after Red RC first hit the internet, the former Italian National Champion has been a loyal ambassador for the iconic manufacturer. Looking set to have to swap out his red wardrobe for some new team clothing in 2023, he made the announcement on his Facebook page.
Dear Kyosho's friends, dear team mates, dear drivers,
My hands are shaking as I write this post, Professional destiny is taking me away from my home… I can say that I am a lucky man: I had the chance to defend on the field the team I've been rooting for since the first moment I fell into the vortex of the fantastic world of RC Cars, so I'm proud to say that Kyosho has been much more than a sponsor for me in these 14 years. When I was welcomed to the team in November 2007 I was little more than a kid Every story, even the most beautiful and passionate ones, always has an end… even when it seems like it will never happen… I will no longer be a Kyosho rider for the 2023 season. I would like to really thank all those who have traveled this path together with me, Team Kyosho international, Kanai, Mitsuo, Kenji and all the guys from Japan, Cristophe, and all the fantastic group of Kyosho EUROPE and also the legendary boys of Kyosho Deutschland Frank, Daniel, Susy and whoever collaborated with them, as well as Claudia and Manila… I will truly never forget everything they have done for me and the way they have always supported me in this very long adventure… I am educating a daughter, and among many other things, I am trying to teach her one of the most important thing that have always inspired me… In every relationship, in every situation, whenever I was involved in something, one of my primary goals has always been to to MAKE YOUR MARK… that would make me remember in a positive sense.

I hope I have also succeeded in this great chapter of my life within Kyosho.
I will really miss you…

See you on the track!
Source: Fabrizio Teghesi
---