November 3, 2022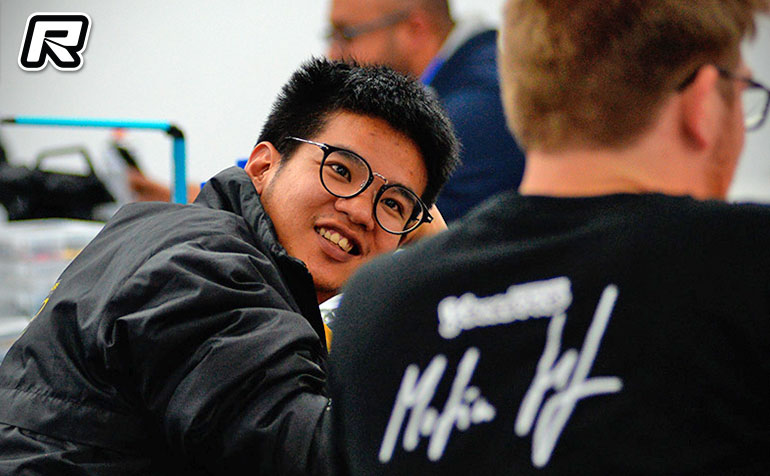 This week drivers from around the world are setting off on their travels to Asia and more specifically Bangkok, Thailand after a longer than usual 4-year wait between World Championships. The 2022 IFMAR World Championship for 1:10 Nitro Touring Car is returning to RC Addict in the capital city exactly a decade after hosting the event when it had a fairytale finish.  Not really featuring on anyone's radar when he made his World's debut in the USA 2 years earlier, in 2012, Bangkok born & bred racer Meen Vejrak took the title. Winning a World title is a thing of dreams but winning it on home soil surrounded by those who supported you from your very first days of racing takes it to an even higher emotional level. It turned out 2012 was a special year for 'local boy done good' as a few months earlier we witnessed Jilles Groskamp become ISTC World Champion at the very track on which he honed his skills as a kid. With the Worlds returning to his home track and his name coming up as one that is expected to be in the mix, Meen isn't phased by the pressure but instead is relishing the opportunity saying, 'I'm just excited to race again'.
With Europe and America back open for racing for some time now, it has been a much slower return to normal in Asia following Covid. A driver who was used to jet setting around the globe together with Ronald Volker as part of Yokomo's factory EP Touring Car team, Meen's last big event was RC Addict's famed international TITC race back in February 2020, just weeks before the entire World came to a close. The resulting lack of racing would see Meen part ways with Yokomo, so he is genuinely 'excited to see everyone again and race with the top drivers' next week.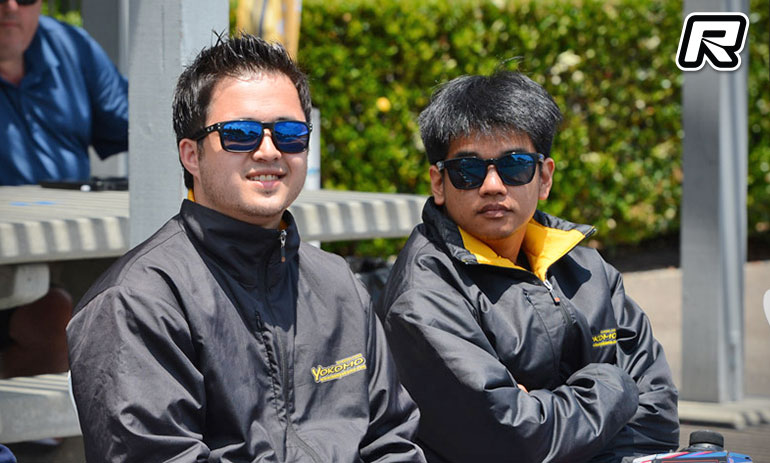 For those who don't know Meen, he is a driver who just goes about his business, no dramas and not one to get flustered in the heat of battle. A good example of his calm character is when arranging the call to chat with him for this pre race feature. During our messages to set a time that suited to call him given the 7-hour time difference, the reply, 'I will let you know later, I go hospital first, look like my daughter is coming early' comes through. As it turns out Meen was to become a dad for the second time a day earlier than scheduled but he took this early call up in his stride.
While it was electric touring car that really drove his travels around the world and making him a household name, Meen says he views himself as a nitro driver at heart, a feeling that is compounded by the fact he has experienced winning a World title in the class. Going over his 1:10 Nitro World Championship track record that started with qualifying 27th and finishing 26th in Texas in 2010, a stripped a gear halting him from progressing to the Semis, Meen explained the car was only a prototype and still needed development. That car was from KM Racing and two years later it was a very different machine helped also by the recruitment of a certain Dario Balestri to the team at the end of 2010.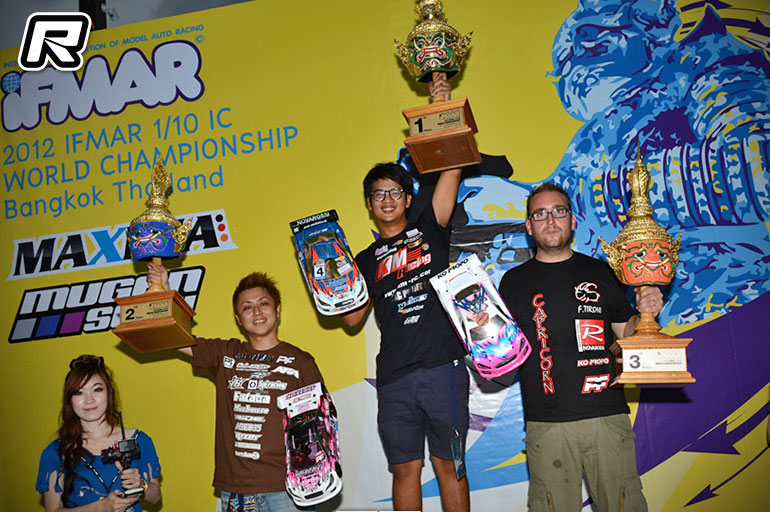 Qualifying 4th in 2012 behind Top Qualifier Teemu Leino, Jilles Groskamp and Atsushi Hara, in a rain shortened race (56-minutes of the 1 hour being completed), Meen took the title ahead of Hara and Francesco Tironi.  Still with KM Racing in 2014, the Worlds was again held in Thailand, this time at Huge RC, the indoor track owned by Thailand's only other IFMAR World Champion Surikarn Chaidajsuriya. Again Meen qualified 4th but a a stripped 2nd gear late in the race while in contention for the podium dropped up to P7 as up front Alexander Hagberg gave Xray their first ever World Championship title. Changing to Capricorn in 2016, again as team-mate to Balestri, Meen made the final once more in Italy. Three consecutive World Championship final appearances an exceptional feat in itself but both he and Balestri didn't have a good final on the day. Qualifying 16th in Miami, a problem with a rear wheel nut ended the chances of progressing for 4 in a row in 2018.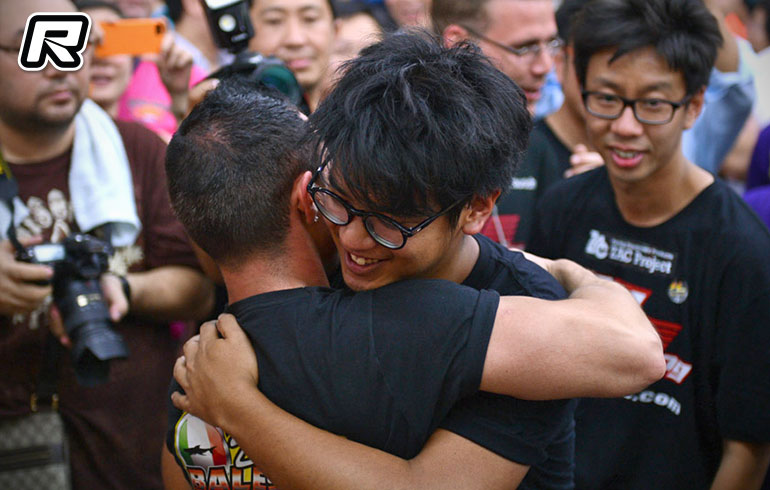 Racing as part of Maxima Racing, the team of Thai based racing fuel manufacturer Maxima, who have supported his nitro racing for a number of years, Meen will race a Serpent this time round. Following his departure from Yokomo, he said Serpent approached him about the possibilities of racing their cars across all classes once travel opened up again. Sending him cars to build and test, having tested the 750 EVO nitro touring car this is what he will now race at the Worlds although no official deal is yet in place between him and the manufacturer. Asked how preparations have gone he explained, 'I moved out of Bangkok and now live a three hour drive away so it is difficult to go to the track a lot.  Bangkok is where the racing scene is at in Thailand with proper tracks.' Add in the fact that having got married at the start of 2019, he then welcomed his first child into the world just before Covid hit so he has had a lot going on off track while racing was on hold during the pandemic. In himself he is feeling good going into his 5th World Championship but admits there is a lot of unknowns, 'The limited testing I have done I think my lap times are still on the pace but who knows. In Europe they still have big races and many top drivers but I haven't been able to go anywhere so I don't know if I am still fast against them anymore. They can still race at the same level but I am excited to see where I am against them'.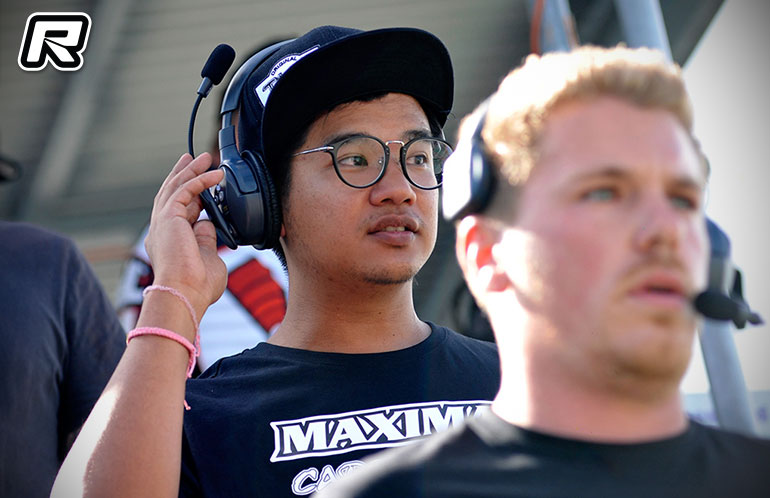 While reigning champion Naoto Matsukura, Groskamp, Andy Moore & Chavit Saligupta have all been fast in testing according to Meen, he said the conditions for the race are going to be quite different come race week. 'The weather this year is strange so it is not the same feeling. Now it is cold (by Thai standards!) so it will be interesting to see how the track has changed'. Two driver not to have tested at the track prior to the Worlds, he feels nitro specialists Dominic Greiner and Dario Balestri will be at no disadvantage for this.  Able to avail of the two International Practice Days (IPD being for drivers who have not driven the track in the last 12 months), he said this will be enough to get them both up to speed on a layout he described as 'easy to drive'. Picking out Greiner as a top contender, he believes the 2016 World Champion's double European Championship titles this year (1:10 & 1:8) are a huge confidence boost for the German and 'he will be very strong'. Asked about his own motivation for the race, Meen responded by saying, 'for me there is no pressure but I am going there aiming to do my best and that means my goal is a second title'.
RedRC will be travelling to Thailand over the weekend to bring you all the news of how the 9th running of the 1:10 Nitro Touring Car Championships unfolds through official practice, qualifying and the finals.
---