January 24, 2023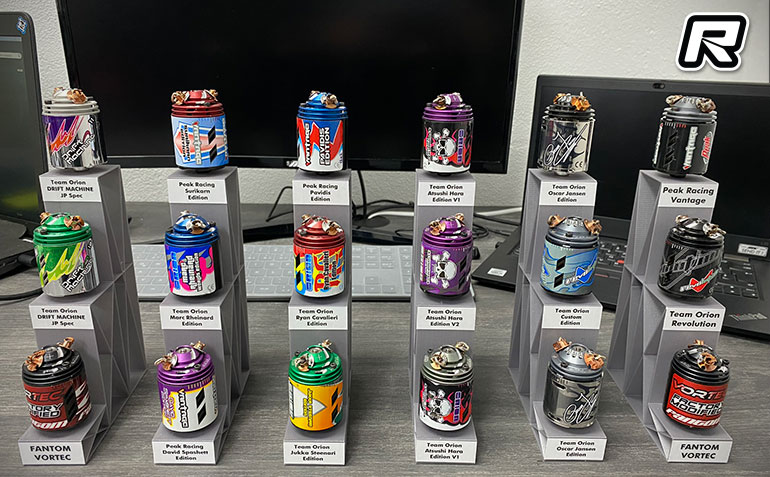 We are big fans of all things retro and our good friend Max Mächler, both an accomplished touring car racer and Team Manager for Awesomatix, has been busy gathered together a really cool collection of V2 brushed motors.  Also a collector of painted bodyshells, he is looking for a little help to complete the motor collection and you might be able to assist him.  We'll let Max explains the story, "During the pandemic, I started collecting and restoring some of the cool "old" RC stuff from back in the days.  Always liked the optics of the V2 motors and with all the driver editions it was a cool project.  Was able to collect a good bunch, also some very rare ones like the "Custom Edition", but still miss a few to have the V2 collection complete.  If anyone may has something laying around, let me know".
Max is looking for (used or new, just should be in nice condition):

Tamiya TRANSPEED MS

Orion Revolution V2 Modified Spec (Blue)

Orion ELEMENT 19T with the green V2 head

Orion DRIFT MACHINE 11T USA Spec (Blue)

Orion DRIFT MACHINE 18T USA Spec (Purple)
If you have any of the above you can reach out to Mx via his Facebook page.
Source: Max Mächler [Facebook]
---