February 1, 2023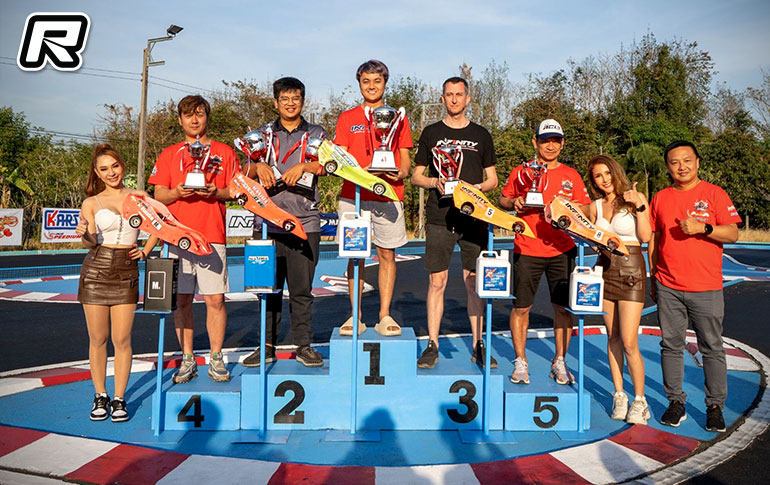 Nitro Warrior EP2 2023 was held at ORT Oasis Racing Track in the Chanthaburi Province of Thailand over the weekend with 3 classes with 1:8 GP Racing, 1:10 GP Touring and 1:8 GT making up the race programme. The race started on Saturday with 4 rounds of qualifying with extreme cool and windy weather affecting both car set-up and driving provide a great experience for many racers.  Sunday's action with one final round of qualifying after which the Top Qualifiers were confirmed as Nay Eon Lee from Republic of Korea from Team KARS in 1:8 GT,
Thailand's Meen Vejrak from Team Maxima in 1:8 GP Racing and Anusorn Sirironaharong  from Thailand from Team SPF Racing in 1:10 GP Touring.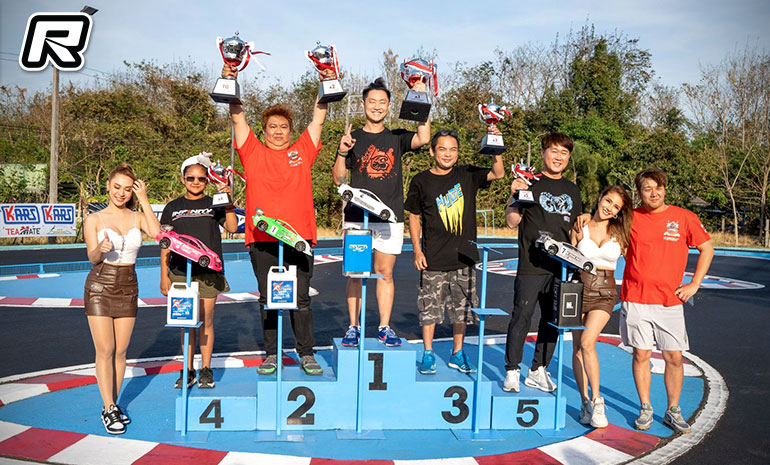 In the finals starting from pole position Eon Lee would lead from start to finish over the 30 minutes, followed by 2nd Pakapon
Suttinimit, 3rd Sivawat S., 4th Wisawa Srirattanaprapas and 5th Jidapa Kachchapananda. In GP Touring Car in was a 45mins final.  Polesitter Anusorn S. was leading on first quarter of the race, followed by Kittisak and Den Y. There was a good battle between Anusorn S. and Kittisak during the first half of the race and Kittisak took the lead until the finish line. Den Y firmly maintained 3rd position the whole race followed by Jidapa Kachchapananda on 4th and Sang Mok Lee on 5th.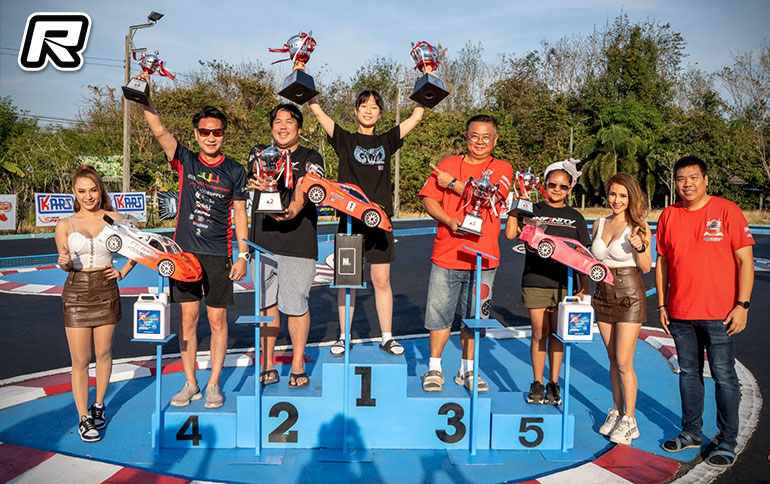 In 1:8 GP Racing, the Top Qualifier Meen Velrak was pulling clear early on followed by Charlee P. and Chavit.  After the first pit stop Charlee
had an accident in the pit lane, that handed Chavit to 2nd spot. After 15mins passed, Meen hit a spur gear problem, which gave Chavit a long lead followed by Andy Moore and Ki Heung Kim on 2nd and 3rd spot. In the final 15mins, Chavit was still on the lead, Meen was climbed back to 2nd spot after the pit crews work with Andy Moore completing the podium ahead of Ki Heung Kim and Attitat I. who had an impressive race to fifth.
Thanks to Surikarn Chaidajsuriya for the report
---