April 6, 2023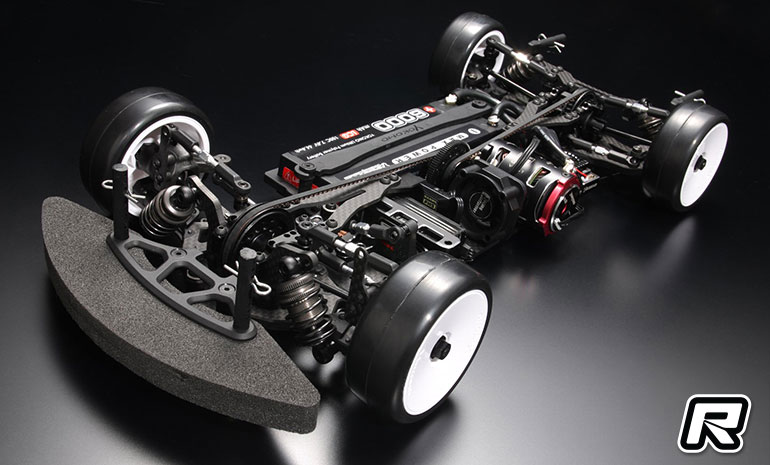 Yokomo has officially released details of its newest 1:10 Touring Car the BD12.  The Japanese World Championship winning manufacturer says their 'touring cars, which bring innovation with its highly creative design, has evolved into the "BD12", a racing machine that tends to be uniformly designed.  While maintaining the same balance between pitching and roll as before, the racing design has achieved an even lower centre of gravity.  The advanced design makes the obvious a thing of the past, and will lead the racing scene in the 2023-24 series. Based on a new motor mount that controls pitching rigidity, the chassis roll is controlled by the front and rear split upper decks, which together with the A.T.F active top deck flex, provide sharp cornering.  The front and rear shocks are also shortened, and bearings are mounted in the spring holders to absorb spring torsion when the shocks are actuated, resulting in linear operation.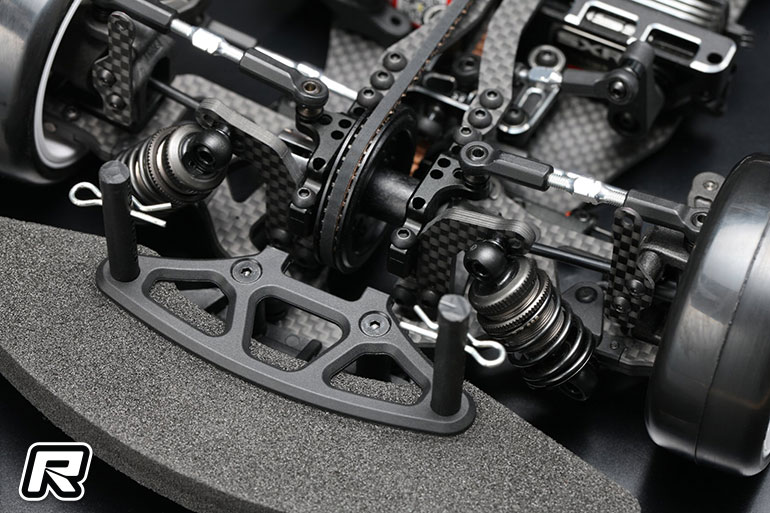 SPECIFICATION
■Split upper deck and connection to motor mount for improved pitching rigidity
■Shock length is further shortened and bearing-mounted spring holders eliminate twisting
■Body stiffener on front hub carrier prevents interference between body and tire for better traction
■Carbon plate on motor mount for improved pitching rigidity Carbon plates are attached to the motor mounts to increase pitching rigidity ■90T spur gears are used to lower the center of gravity of the drivetrain. The motor has also been moved closer to the front to centralize mass
■Newly designed front shock tower with additional upright shock mounting position
■New rear shock tower with variable rear shock angle
■Shallow countersunk screw machining on the main chassis to prevent damage around the screws
■In a crash Large-diameter suspension spacers prevent damage to the main chassis in a crash.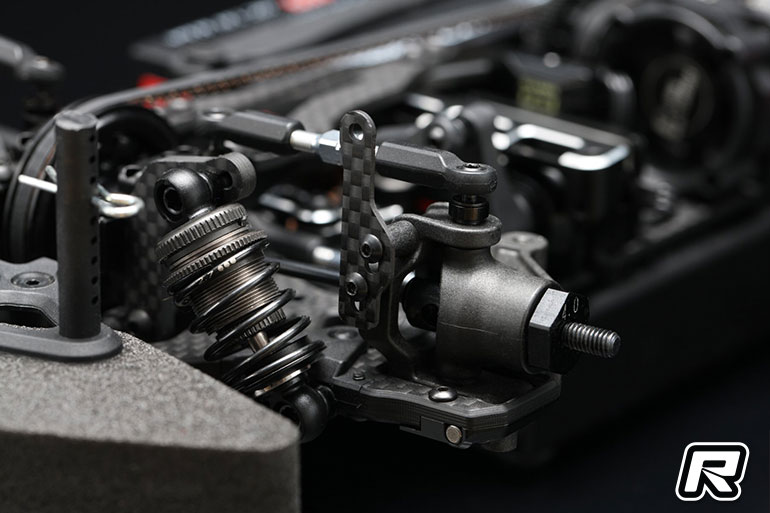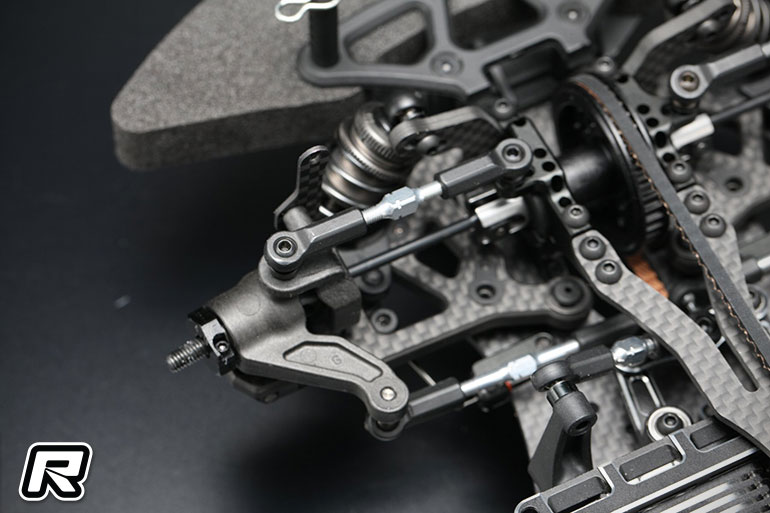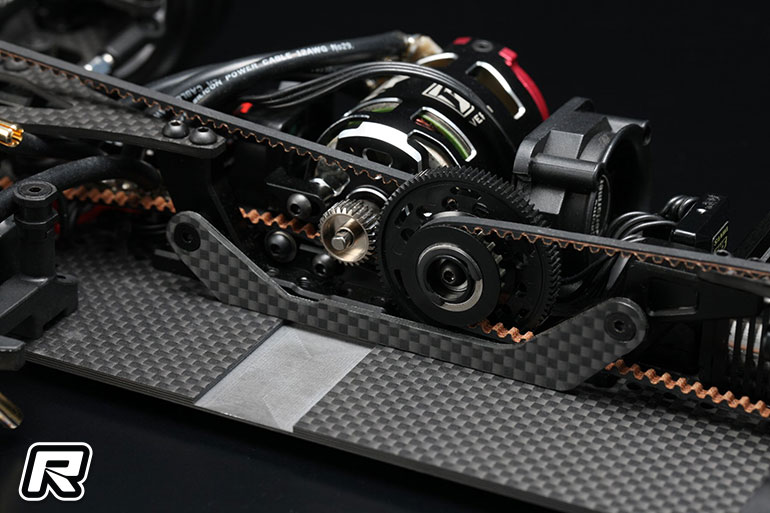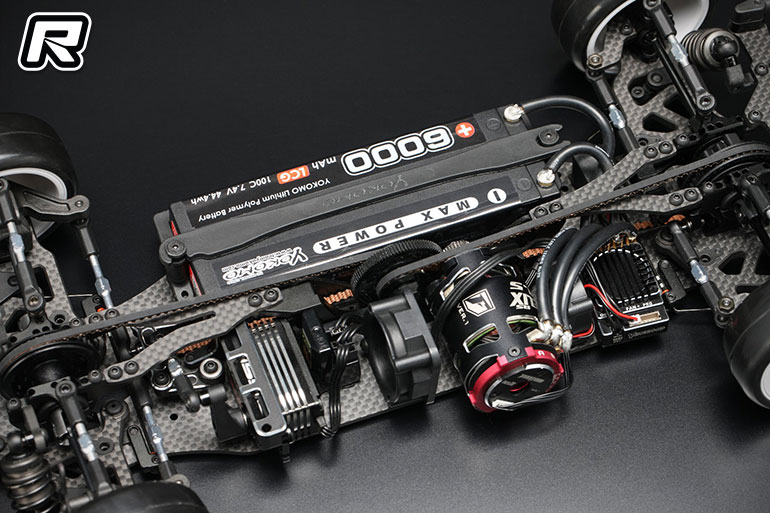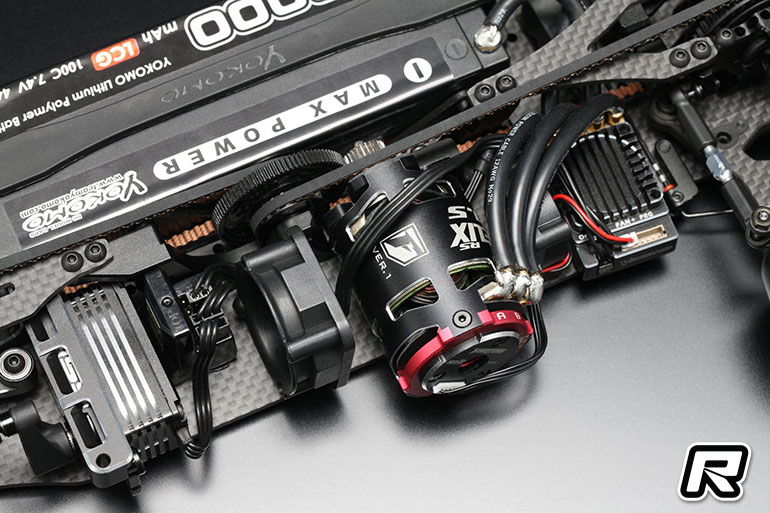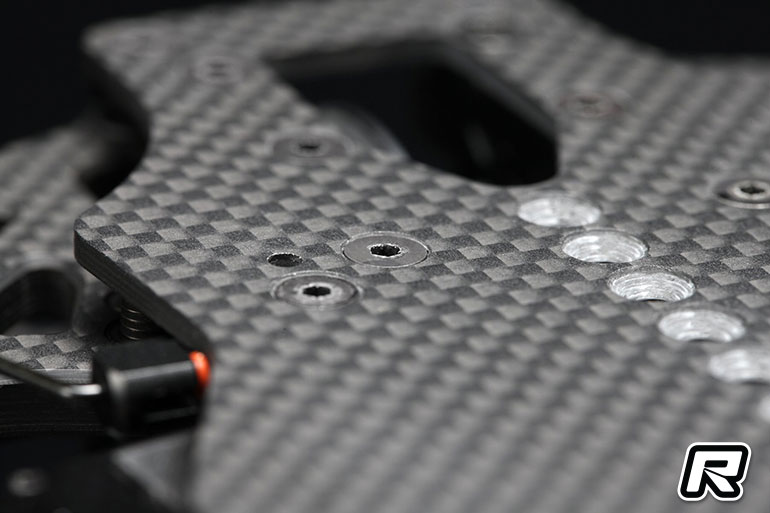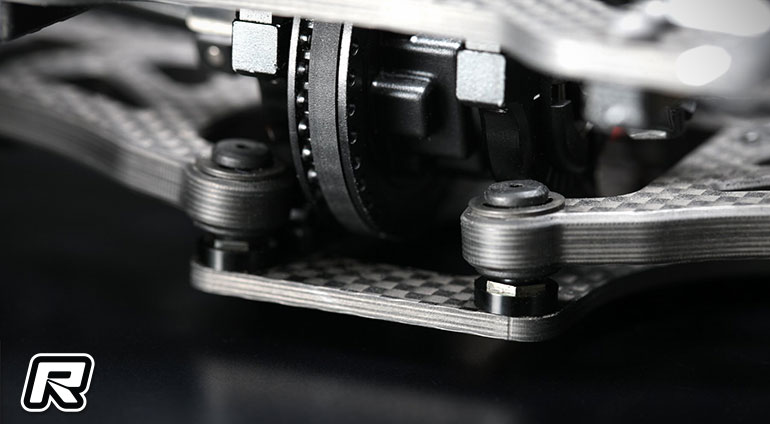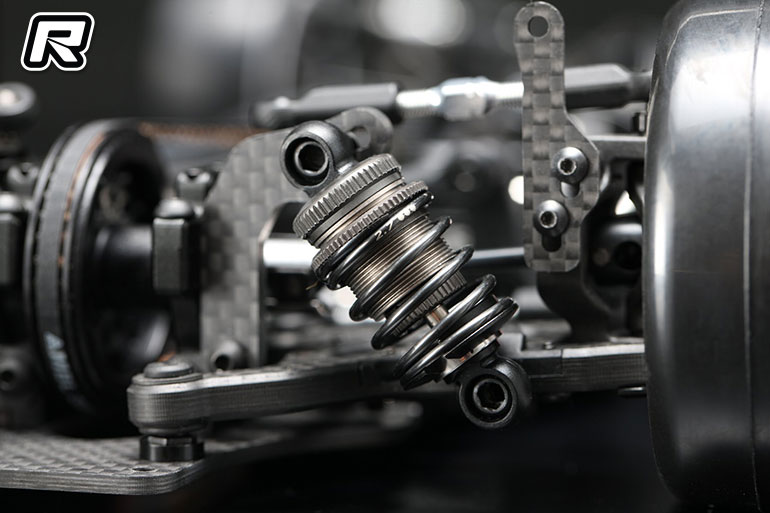 Source: Yokomo [teamyokomo.com]
---