May 30, 2023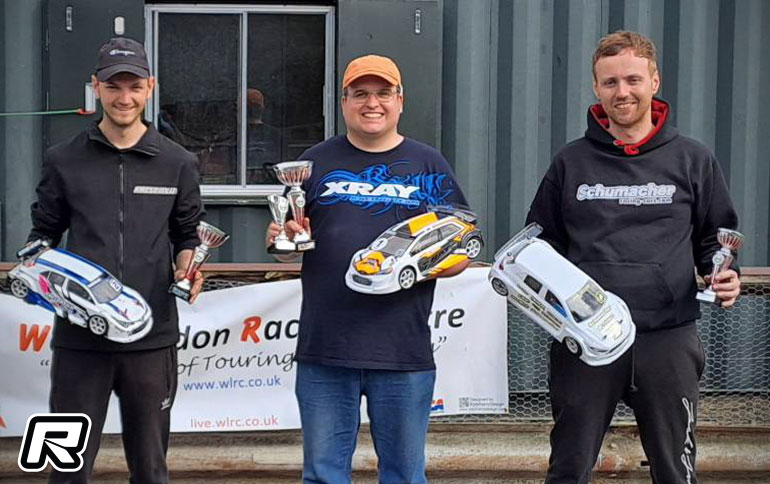 The second round of this year's BRCA 2WD Onroad Championship took place at the West London Racing Centre.  Both Saturday's Practice and Sunday's race day saw the drivers greeted with sunny, warm conditions which were ideal for what was to prove to be some very close racing.  The first of the FWD qualifiers went to Ben Moorey's Awesomatix from Ben Cosgrove's Xray and with our Dutch visitor, Robin Van Gog, in third with another Awesomatix.  Ben C took round 2 from Dale Burr's Awesomatix and Andy Faulke's Destiny.  Round 3 went the way of Schumacher's Andy Murray with the new FT8 from Ben C and Ben M. So, it was Ben C who took pole from Ben M, Dale and Andy.  The first leg of the final's saw Ben M take the win by three-tenths from Andy, Ben C and Dale.  The second leg saw a win for Ben C from Ben M by less than four-tenths with Dale in third, so it was all down to the final leg to decide it.  It was Ben C who took the win with Ben M recovering to take second from Andy and Dale.  So, the overall win went the way of Ben C and his Xray from Ben M's Awesomatix and Andy's Schumacher.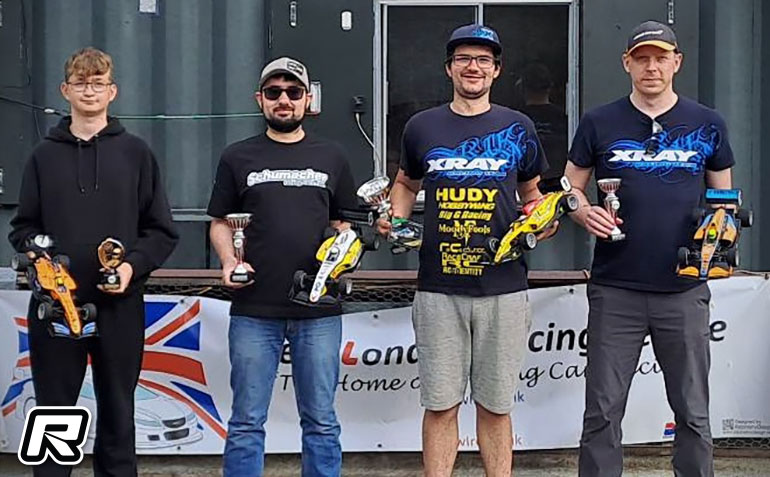 In F1 qualifying it was the Luke Lee show taking the first two rounds of qualifying with his Xray from brother Michael's Schumacher with James Greener lining up third with his Xray by virtue of winning the third round of qualifying. The finals saw Luke taking all three legs for the overall win, from brother Michael and James with Jonathan Ellis taking top Junior with his Xray.
Thanks to Mike Haswell from the BRCA 1/0th Electric Section for the report.
---