May 30, 2023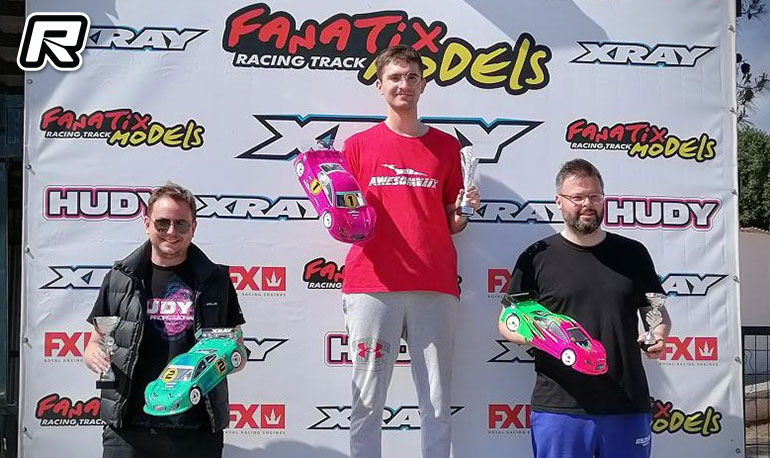 Last weekend, the first round of the 1:10 Electric Touring Car Greek Nationals was held at Fanatix Racing Track located in Athens, Greece in sunny but windy conditions.  In the Modified class, reigning Greek champion Dimitris Ioannidis (Awesomatix) took the TQ spot early on by taking Q1, Q2 and Q3 while Nitro Greek champion Dimitris Dimitriou (Xray) secured the 2nd spot on the grid with fast Dimitris Kouretas (Infinity) behind him.  In the finals, Ioannidis won leg 1 and leg 2 securing the overall win and thus not racing in leg 3.  Dimitriou, Kouretas, and former Greek champion Kostas Sidiropoulos (Mugen) fought for the remaining podium positions with Dimitriou securing P2 overall after consistent driving with a P1 finish in leg 3 and a P2 finish in leg 1 while Sidiropoulos capitalised on some errors from Kouretas rounding out the podium.
Modified Top 5 Result
1.Dimitris Ioannidis – Awesomatix
2.Dimitris Dimitriou – Xray
3.Kostas Sidiropoulos – Mugen Seiki
4.Nikos Nikiforos – Infinity
5.Dimitris Kouretas – Infinity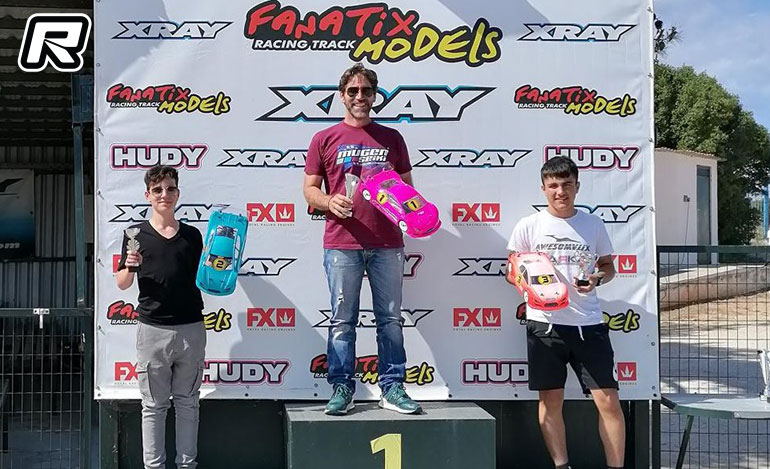 In the Stock class, after intense battles between reigning champion Giorgos Kalantzakis (Mugen) and young guns Andreas Kouretas (Mugen) and Filippos Oikonomou(Awesomatix), it was Kalantzakis who secured pole position ahead of Kouretas and Oikonomou. In the finals, Kalantzakis was able to display his experience winning leg 1 and 2 grabbing the overall victory early on.  Meanwhile, the two youngsters went at it all 3 legs with Kouretas finishing P2 overall ahead of Oikonomou.
Stock Top 5 Result
1.Giorgos Kalantzakis – Mugen Seiki
2.Andreas Kouretas – Mugen Seiki
3.Filippos Oikonomou – Awesomatix
4.Giannis Nerantzis – Xray
5.Chris Kidis – Xray
Thanks to Dimitris Ioannidis for race report.
---