August 1, 2023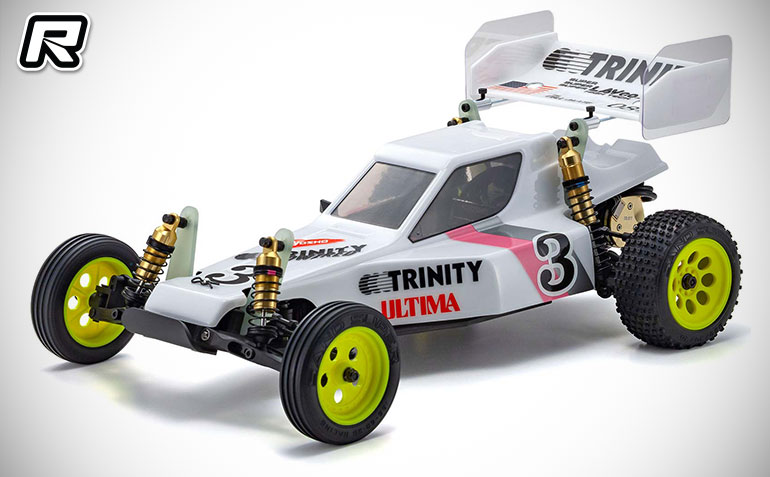 As part of celebrating their 60th Anniversary this year, Kyosho has announced the release of the '87 JJ Ultima Replica 60th Anniversary Edition.  Part of the famed Japanese manufacturers Vintage Series, it celebrates the success of the car and one of the sport's great drivers Joel Johnson.  American Johnson won his first 2WD class world title at the 2nd Electric Off-Road World Championship in England in 1987 driving a modified Kyosho ULTIMA.  It also, TQ'ed this event and finished 1st, 2nd & 3rd and became known as the 'JJ Spec' and was popular with its custom suspension, main chassis and front-rear shock stays that enhanced performance and styling. Only third-party conversion kits were available at the time and even then, it was extremely difficult to completely reproduce the JJ specifications.  Now the 'JJ Spec' is honoured as the 13th model in the Vintage Series to commemorate Kyosho's 60th anniversary.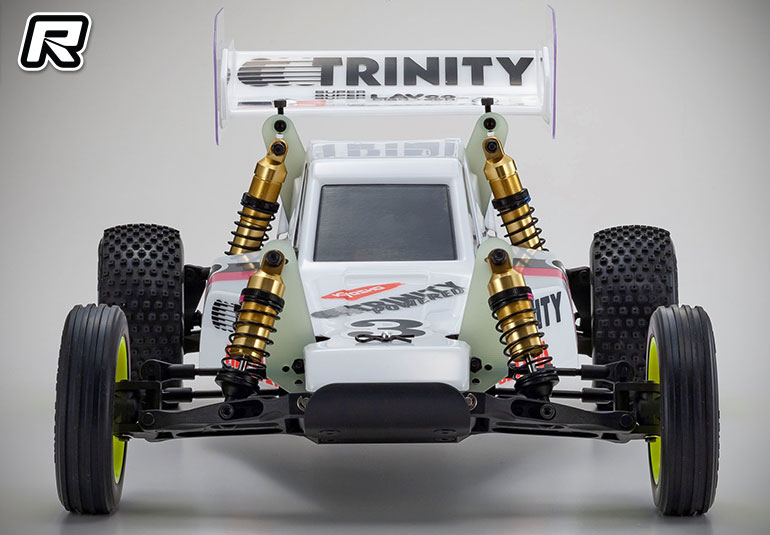 In 1981, at just 13 years of age, Joel Johnson won the 1:12-scale U.S. National Championship, and in 1987 he won the IFMAR World Championship in the 1:10-scale 2WD Buggy class.This was the first time a Kyosho machine won a world championship, and is still a legendary accomplishment that is talked about to this day. As the years went by, this world champion machine came to be known as the "JJ Ultima." With numerous additional National and World Championships to his credit since 1987, Joel Johnson is still racing 1:8-scale cars at the very top level, some 36 years later.
The '87 JJ Ultima Replica 60th Anniversary Edition is equipped with the same body used on the Tomahawk 2WD buggy, just like the original. Silver & pink stripe decals with a variety of logos recreate the signature colour scheme of the Joel Johnson Spec. Side mirrors from the original have also been recreated.  FRP shock stays flexibly absorb impact from the shock units and follow the original design in shape and colour. While based on the original model, each part has been enhanced and modernised to meet the requirements of the latest RC systems & power sources. Gunmetal anodised aluminium motor guard is laser-printed with the Kyosho 60th anniversary logo, which is exclusive to the special limited-edition model.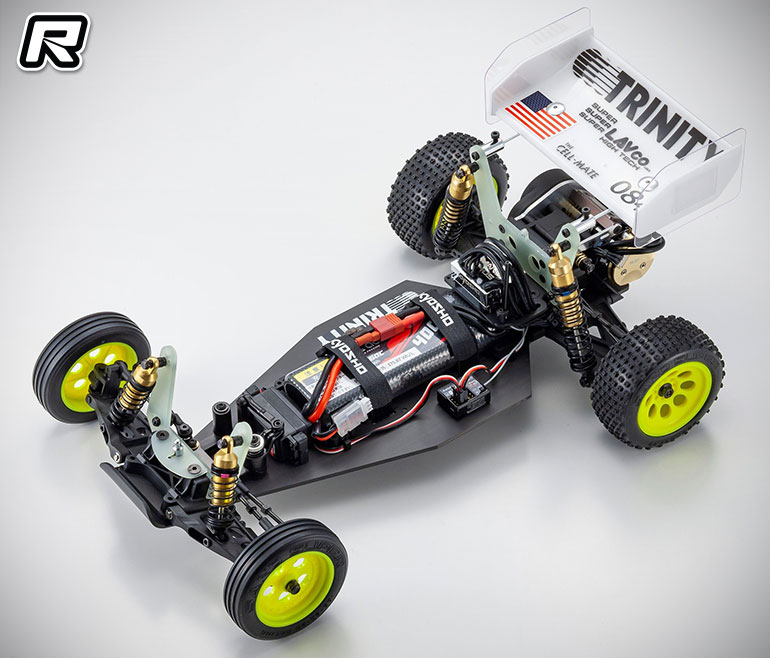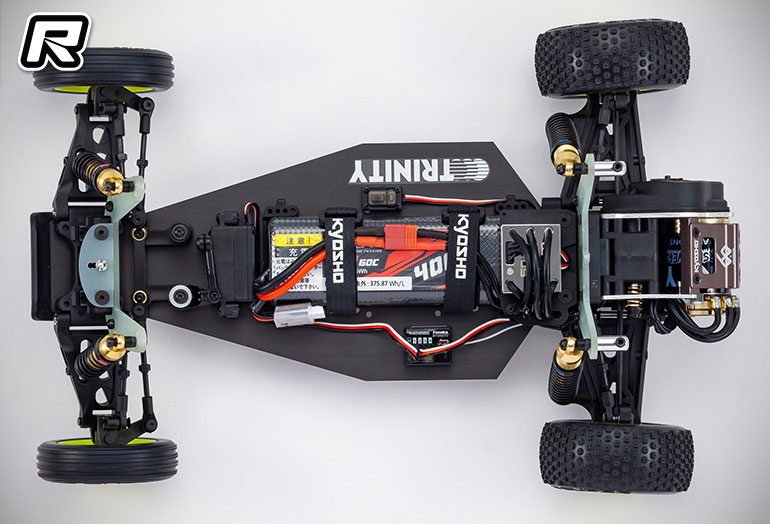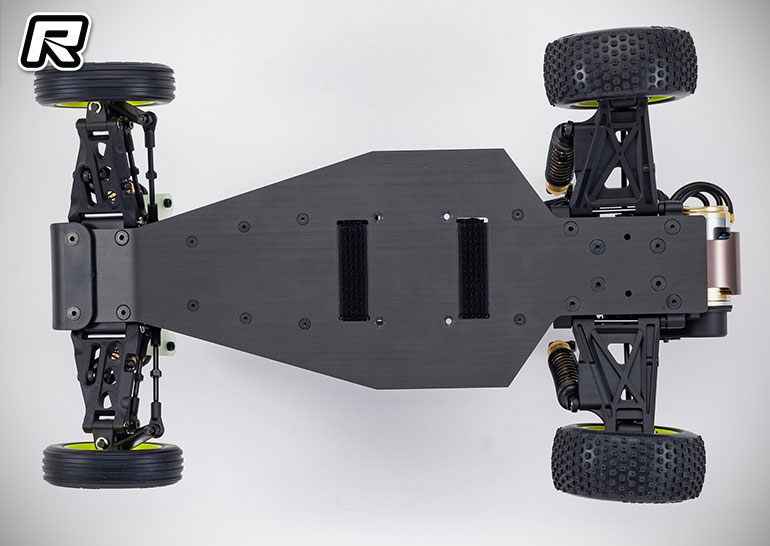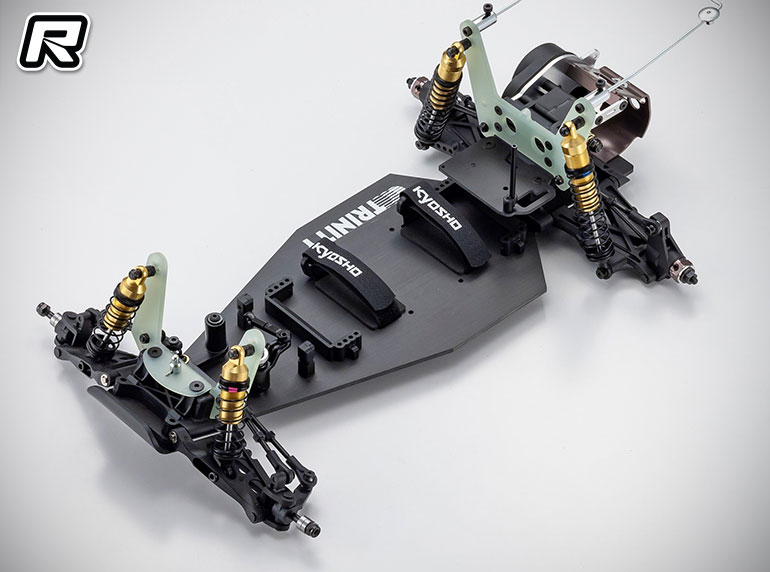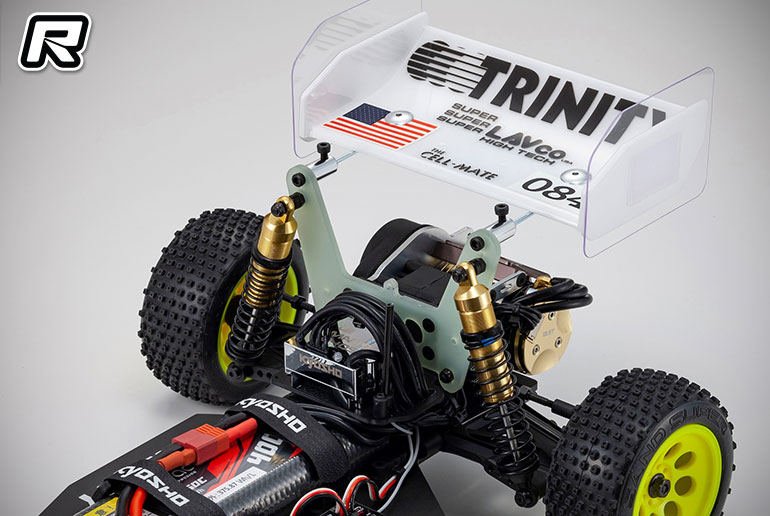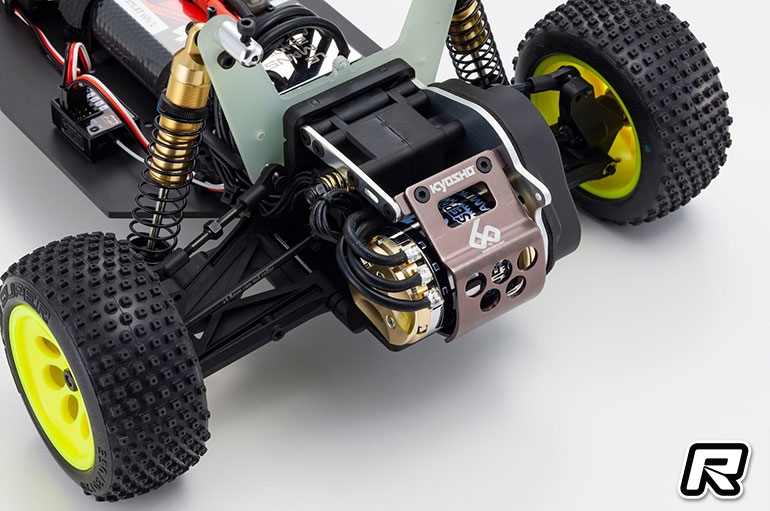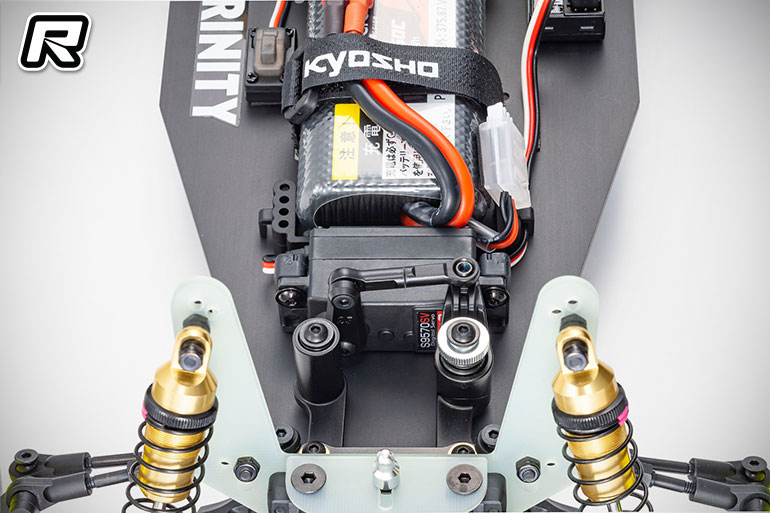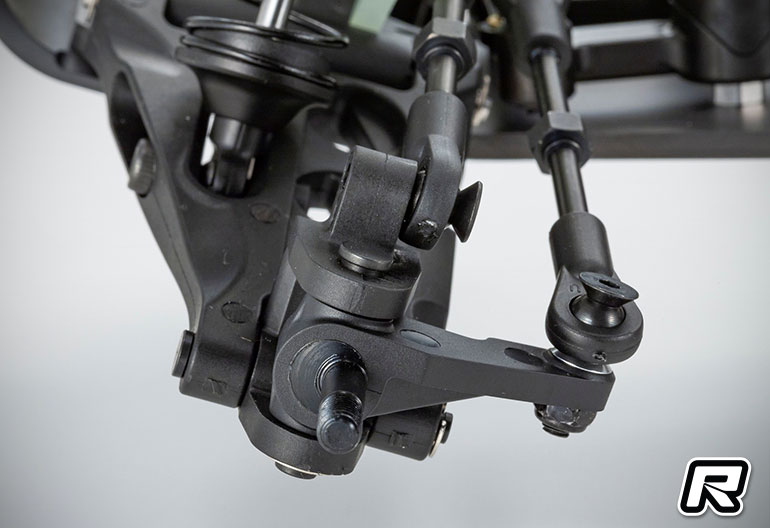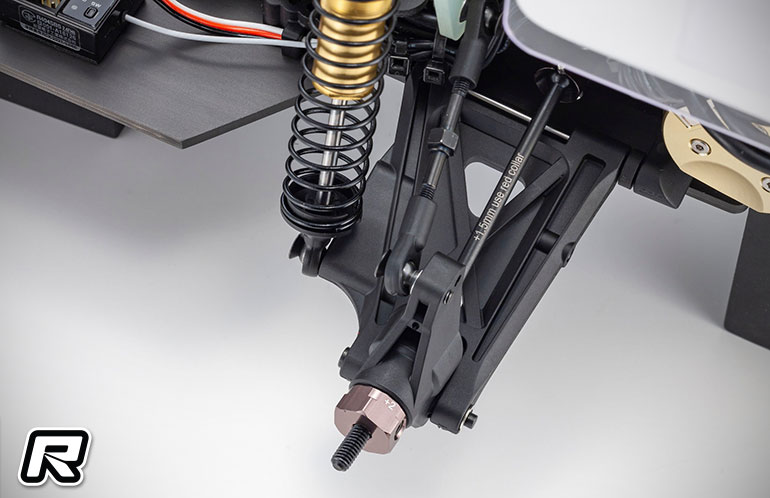 Source: Kyosho [kyosho.com]
---